Regular price
$644.94
Sale price
$515.95
Unit price
per
-20% OFF
Sold out
View full details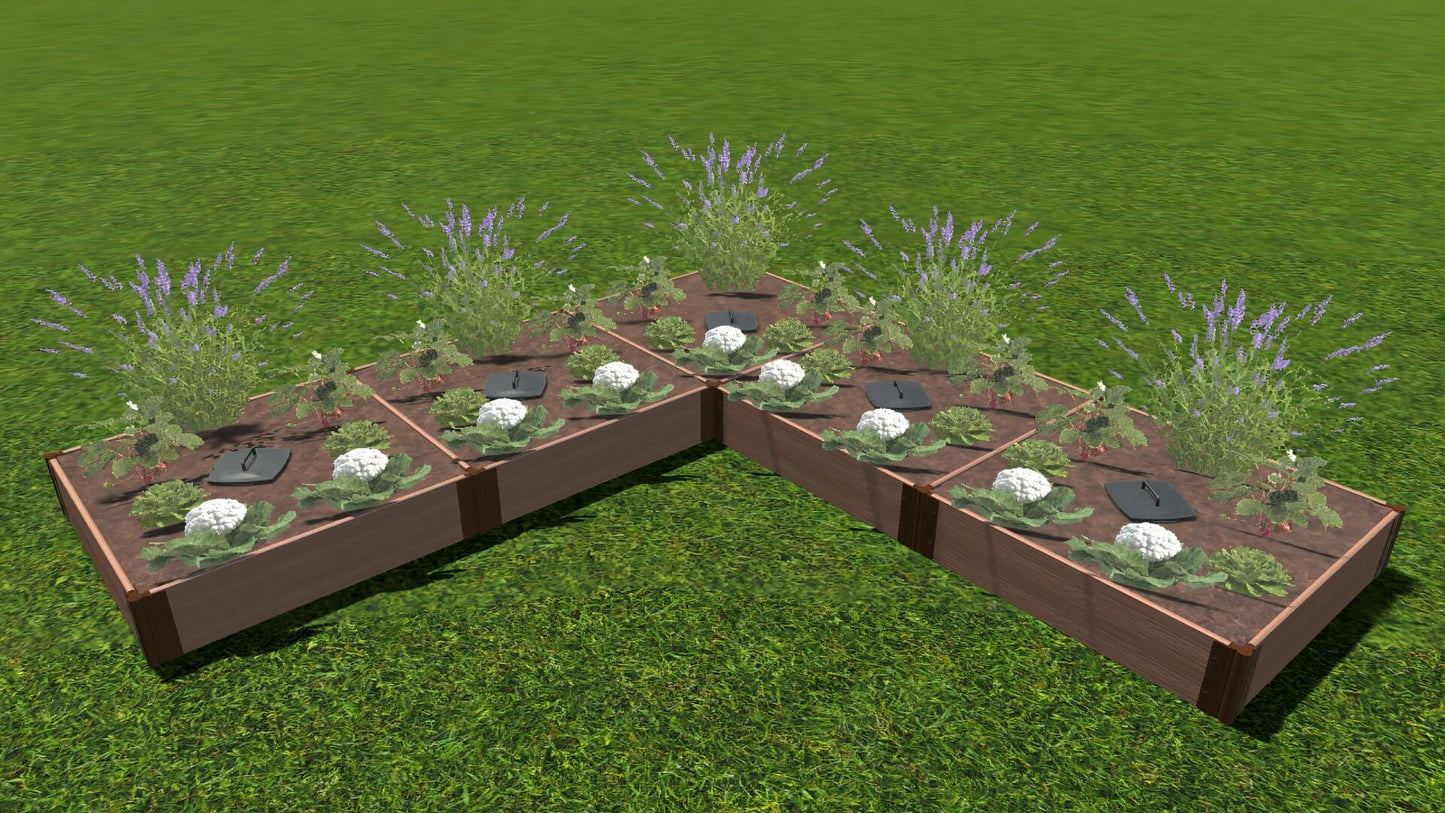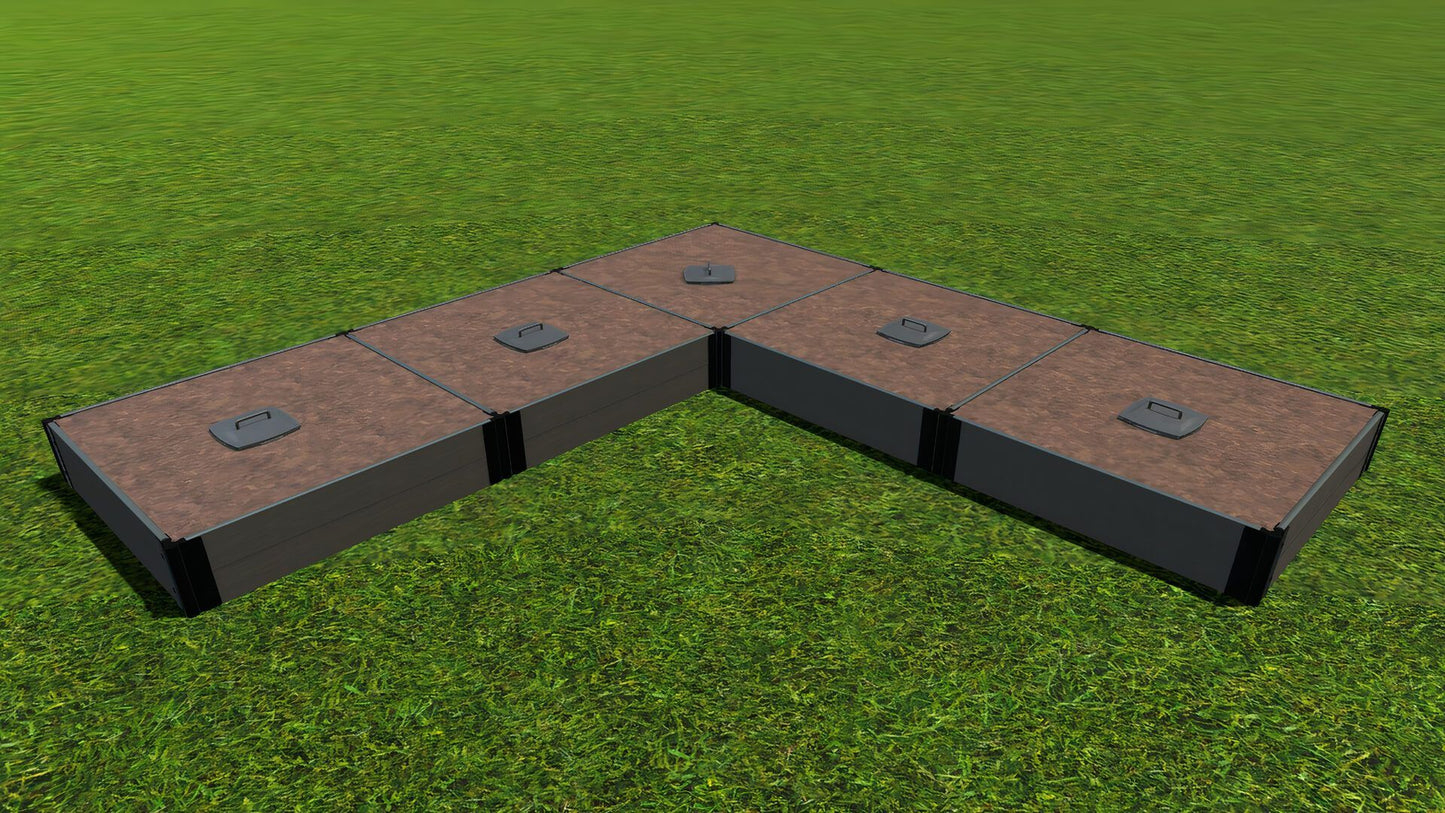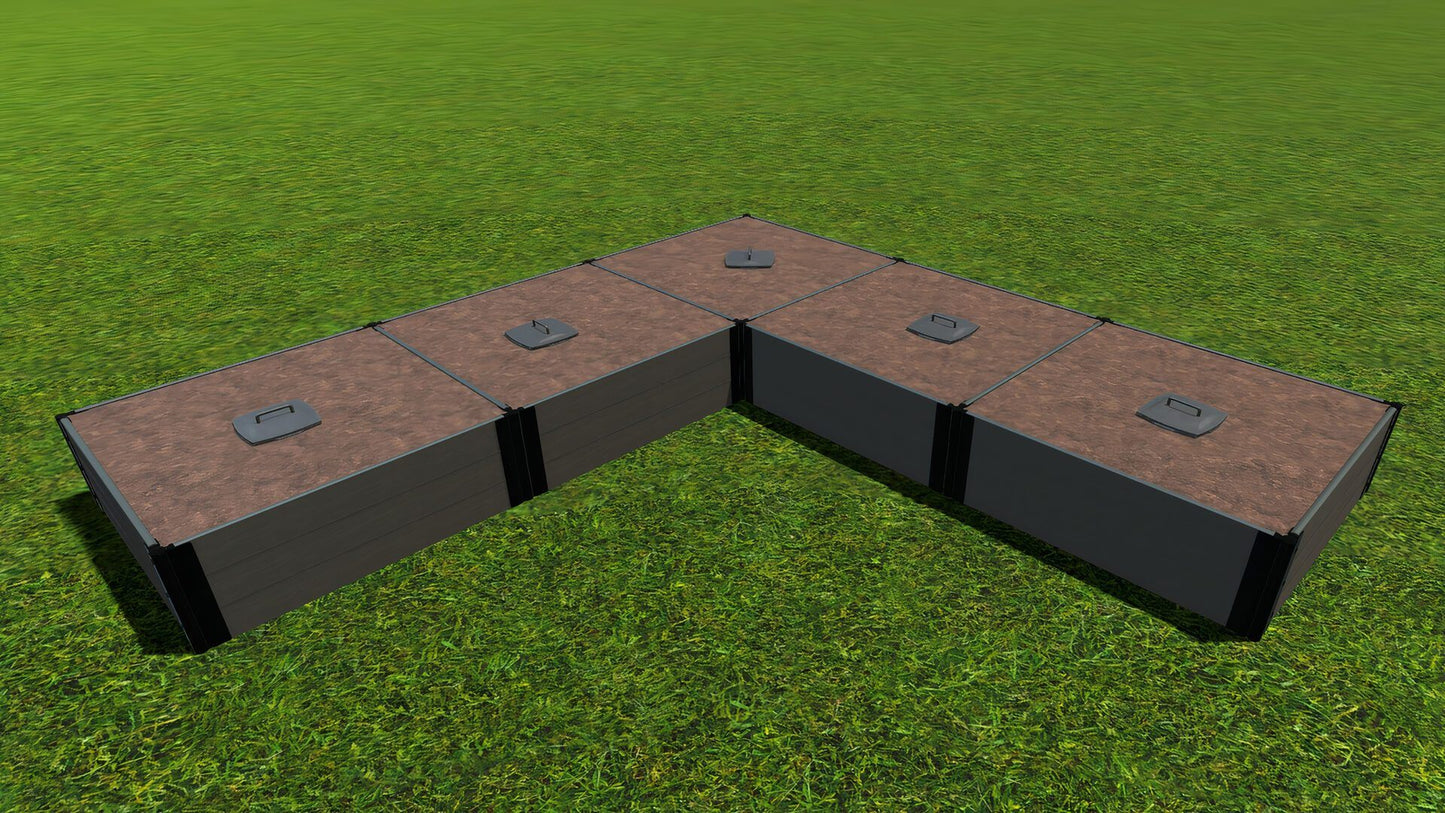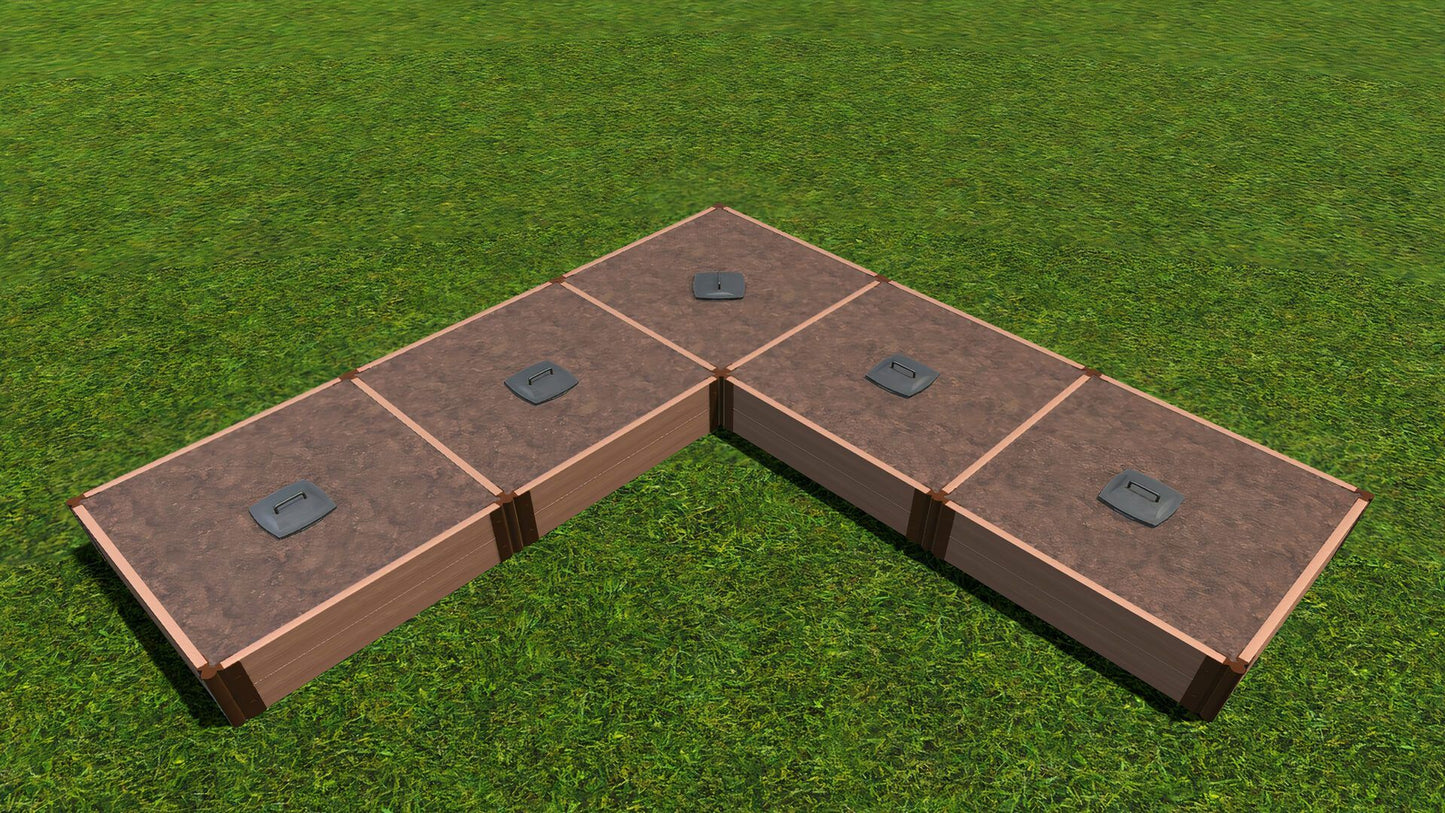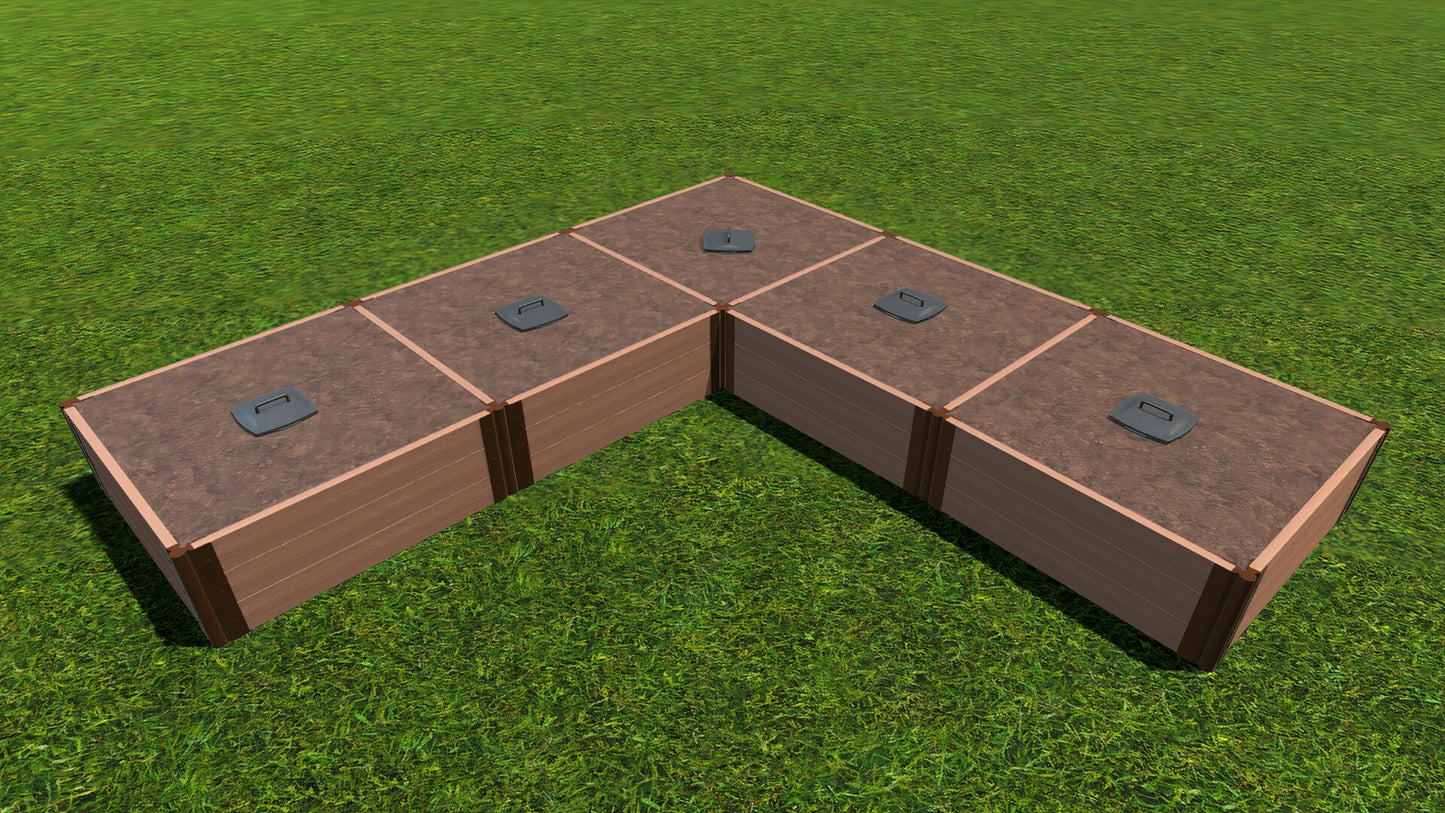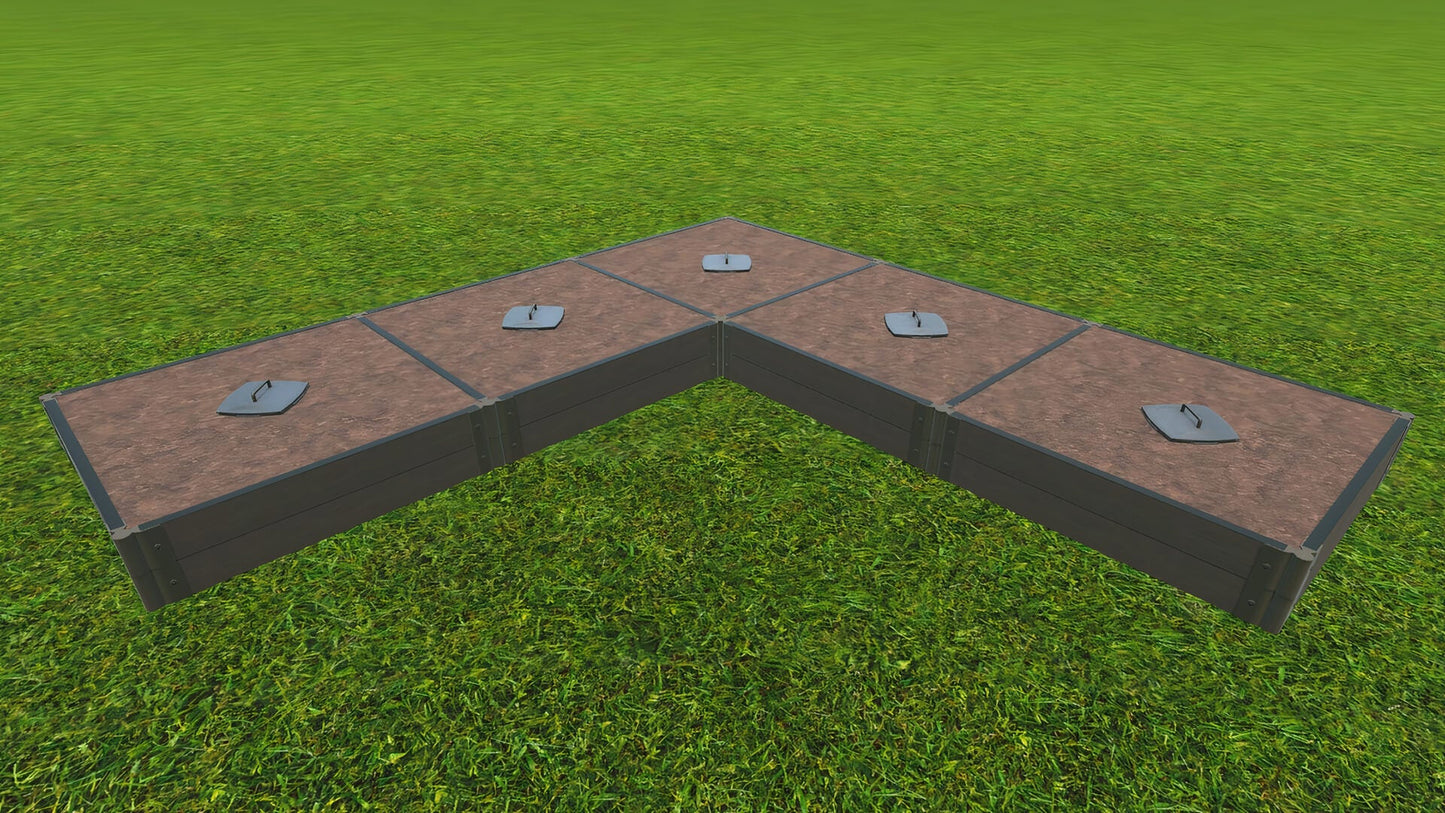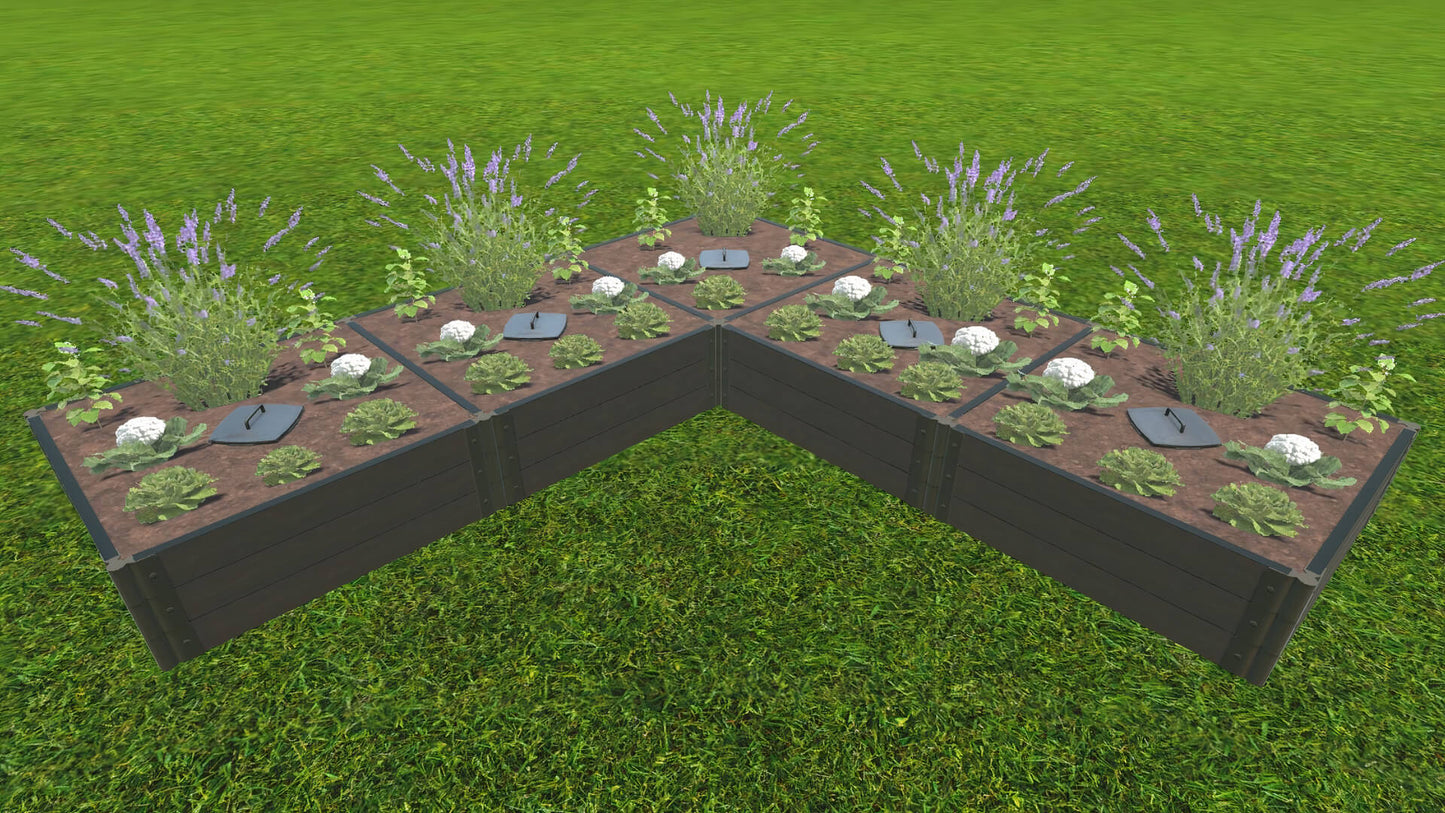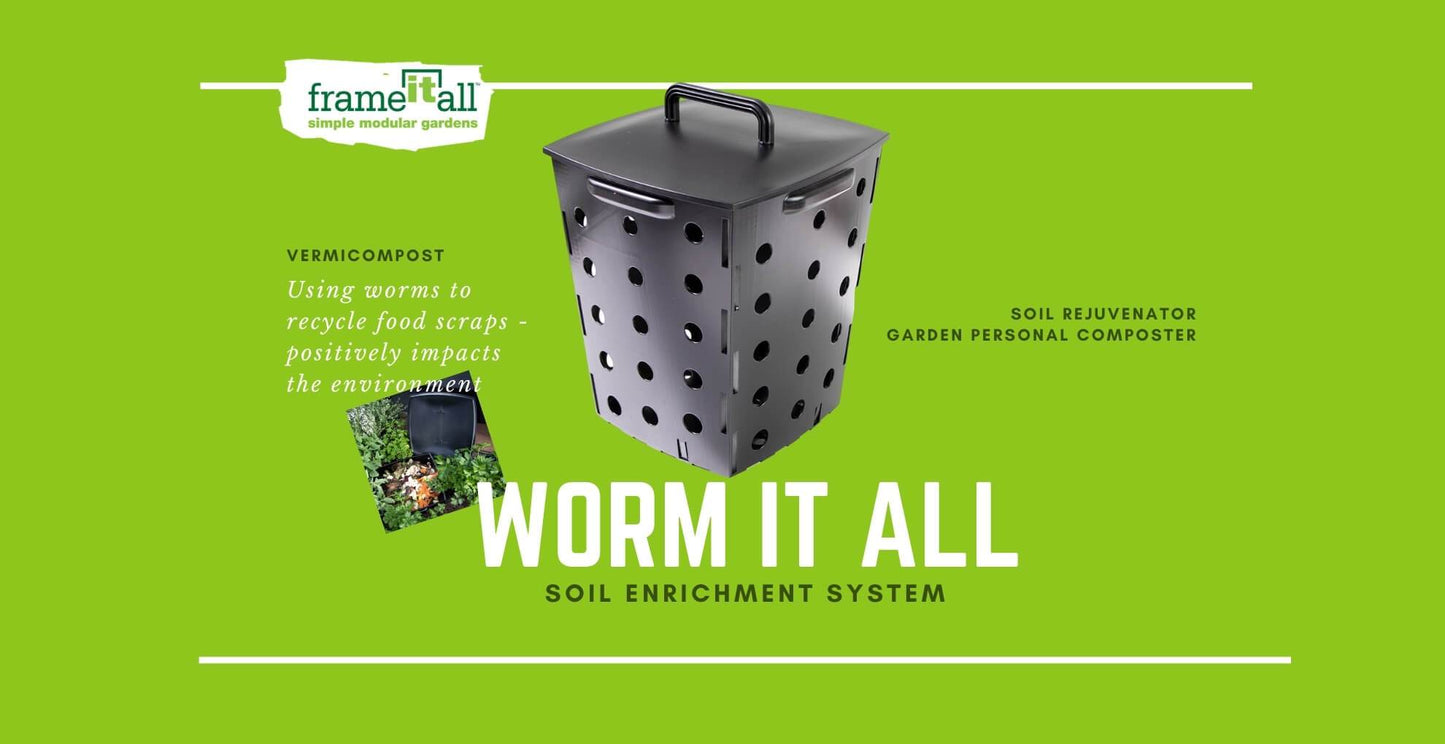 Product Features
The equivalent of 97 single-use plastic bottles are diverted from oceans and landfills to make each 4 ft. 2" Profile composite board!
Food-safe composite boards are made from 38% HDPE Plastic and 62% Certified Sustainably Sourced Wood Fibers.
Snap-Lock Brackets – simply slide and snap
Composite Boards feature textured finish that blends into any environment
Limited Lifetime Warranty on Raised Bed (registration required) / 5-year warranty (no registration required)
Worm it All Composting Box - 1 Year-Warranty
Durability and low-maintenance – unlike cedar, composite boards are designed for durability. Boards will not rot, splinter or disintegrate. Bug & Termite Resistant.
Easy to install
Product Description
The 12 x 12 Keyhole L-shaped Raised Garden Bed
The 12' x 12' L-shaped Keyhole Raised Garden Bed is the perfect way to combine modular raised gardening and composting. Each 4' x 4' section comes with a Worm it All Composter to provide an even spread of nutrients to your entire garden.
The Worm it All Composter is a composting system that uses earthworms to break down kitchen scraps and yard waste into nutrient-rich compost. The compost is then spread as the worms move throughout your garden soil, providing your plants with the essential nutrients they need to thrive. In addition, the worm castings help to improve drainage and aeration in the soil, promoting healthy plant growth.
Gardening Resources
Our Know Grow Guide is a great resource to utilize when starting off your garden. This guide contains a lot of useful information on soil amenders, watering, and seeding. The Plant Friends & Enemies Chart is a great resource for gardeners of all levels of experience. This chart provides information on which plants grow well together and which ones should be avoided. By choosing the right companion plants, you can maximize your chances of success while minimizing the risk of problems. The chart is easy to use, and it only takes a few minutes to find the information you need. With this valuable resource at your fingertips, you will be able to create a beautiful and thriving garden that will provide you with years of enjoyment.
Grow vertical & Keep animals out
The Veggie Wall Kit is a great attachment for this raised garden bed. Having a vertical growing element to your garden allows you to grow so many other veggies such as Snap Peas, Cucumbers, and Melons! The stainless-steel frame and nylon mesh netting insert directly into the joints of any Frame it All Raised Garden Bed for easy installation. The Veggie Wall is a great way to maximize your gardening space and get the most out of your raised garden bed.
If you've been noticing that your neighbors' gardens are looking a bit worse for wear, it could be because of animals getting into the mix. Rather than wait until your own veggies are at risk, why not be proactive and install an Animal Barrier Kit onto your raised garden bed? The Frame it All Animal Barrier kit will keep all sorts of unwanted creatures out of your garden, so you can rest easy knowing your produce is safe. The kit is easy to install and maintain, so there's no reason not to take this simple step to protect your investment. Don't wait until it's too late, those rabbits are relentless!
Worm it All Composting
Composting is a great way to reduce waste and enrich your soil at the same time. And the Worm it All Composter makes it easy to get started. This composter attracts worms to break down organic matter, resulting in nutrient-rich castings that are perfect for plants. The Worm it All composter is also compact, so it's perfect for small spaces. Plus, the worms will aerate your soil allowing for better moisture retention and healthier root systems. Get started today and see the difference composting can make in your garden.
Design to your landscape
Design it All is our 3D garden design tool that lets you customize any Frame it All garden to your exact specifications. You can choose from a variety of designs, or you can create your own. You can also add or remove features, such as Veggie Walls, Animal Barriers, or Greenhouses to create the perfect garden for your home. With Design it All, the sky's the limit! So why not try it out today and see what you can create?
The Frame it All modular garden system is a versatile and easy-to-use gardening solution that allows you to create custom garden beds of any size and shape. The system utilizes brackets that can pivot 270 degrees, which makes it easy to change the shape of your garden beds as your needs change. The boards are designed with a hollow profile that traps air and acts as a barrier of insulation for your garden soil and root systems. This helps to keep your soil at a consistent temperature, which is ideal for plant growth. In addition, the Frame it All system is made from durable composite materials that will not rot over time. The modular design also makes it easy to disassemble and move your garden beds if you need to. Overall, the Frame it All modular garden system is an excellent solution for anyone who wants a custom and easy-to-maintain garden bed.
Garden in Square feet
The Square Foot Gardening technique is a great option for this raised garden bed. With 80 square feet of growing space you have plenty of room to grow any type of veggie. SFG is a type of intensive gardening that maximizes the use of space and minimizes the need for extensive soil preparation. It is perfect for small yards or gardens where every inch counts. The basic premise of SFG is to divide the growing area into one-foot squares. This can be done with string or markers placed at the corners of the bed. Once the bed is divided into squares, each square can be planted with a different type of vegetable or herb. This type of planting maximizes productivity and minimizes the amount of wasted space. Additionally, it makes harvesting and maintenance much easier.
A NOTE FROM ANTHONY ON THE DESIGN OF THIS PRODUCT:
"The Keyhole gardening technique has always amazed me. Utilizing the power of organic compost directly in the raised bed itself is ingenious and we just had to include this feature in our own raised garden beds! " – Anthony
Warranty and Product Registration
Register your Warranty: Please email the following information to support@frameitall.com
Name of the Vendor/Website where the product was purchased?
Purchase Order # or Order #?
SKU # and Quantity of the Product(s) that were purchased?
First and Last name of the person associated with the order?
Best Phone Number to reach you?