Regular price
$79.99
Sale price
$63.99
Unit price
per
-20% OFF
Sold out
View full details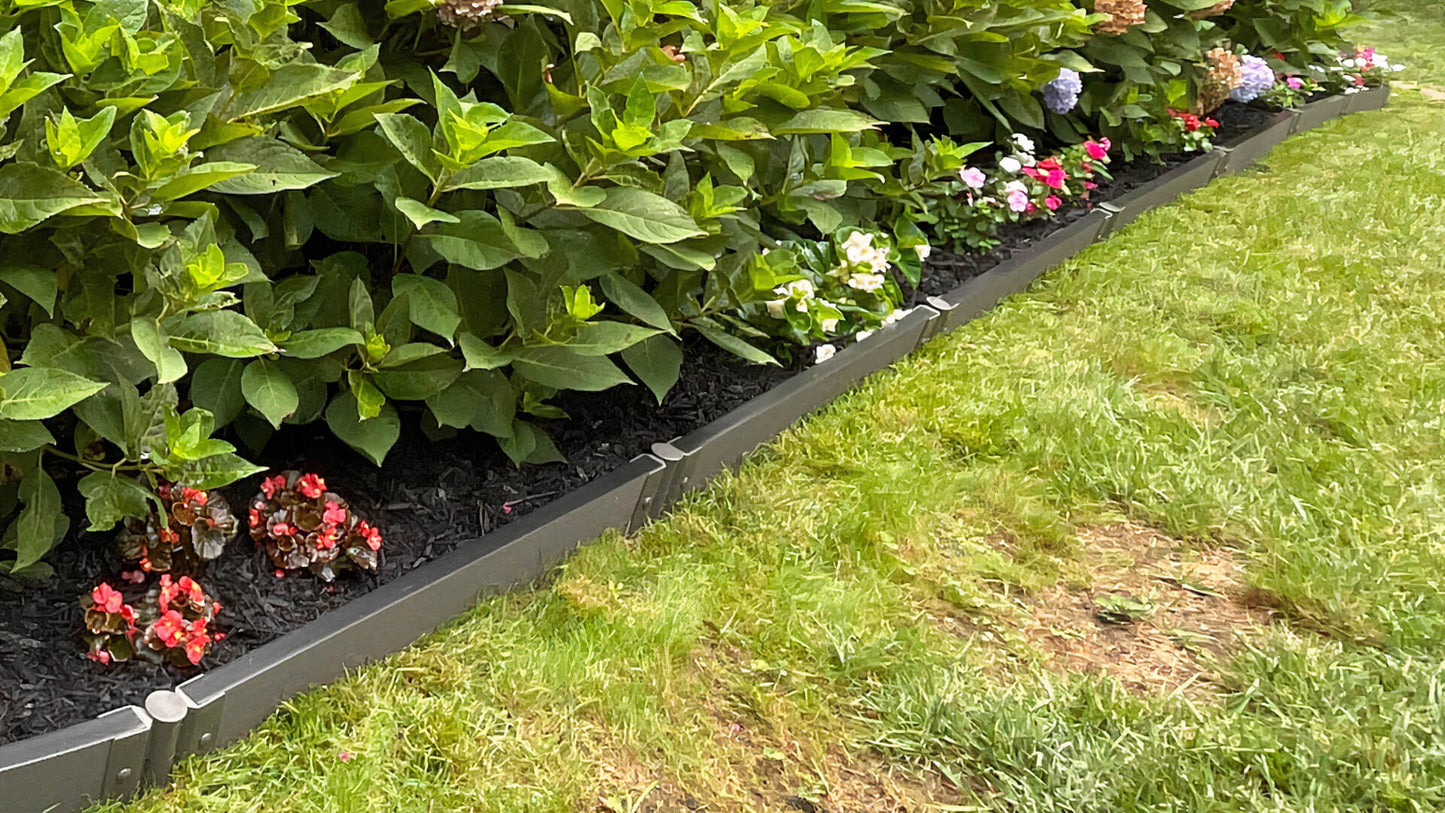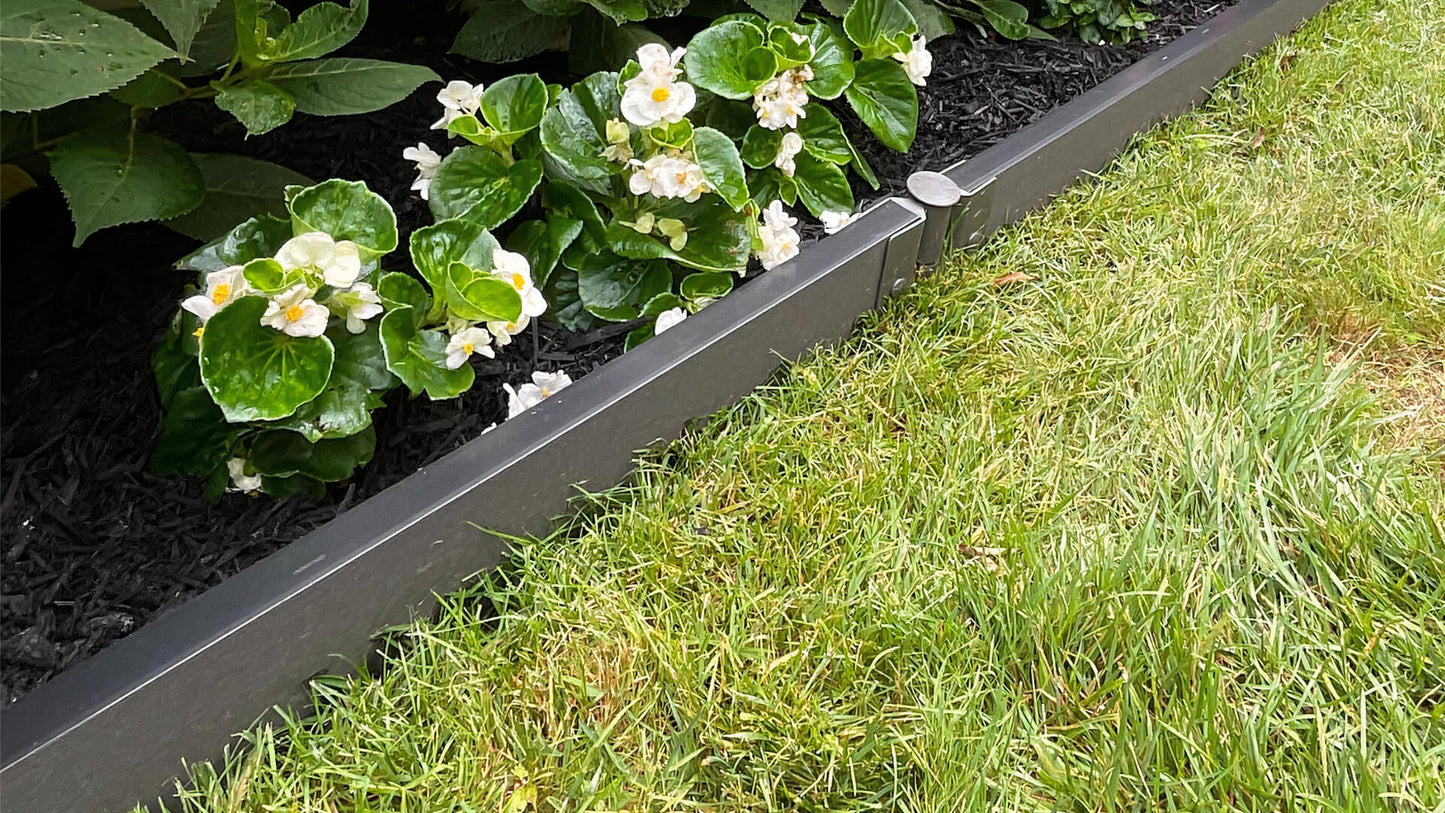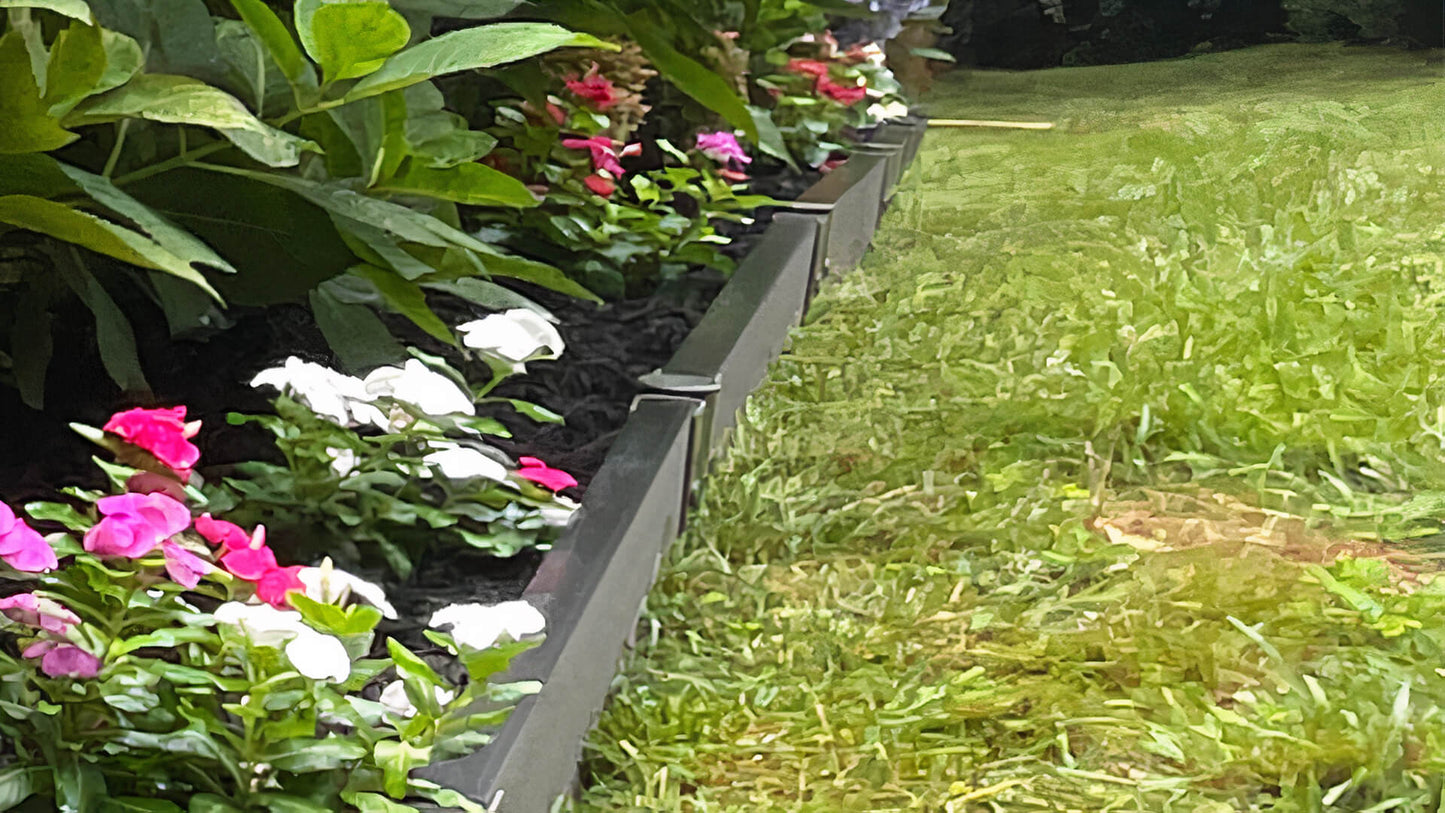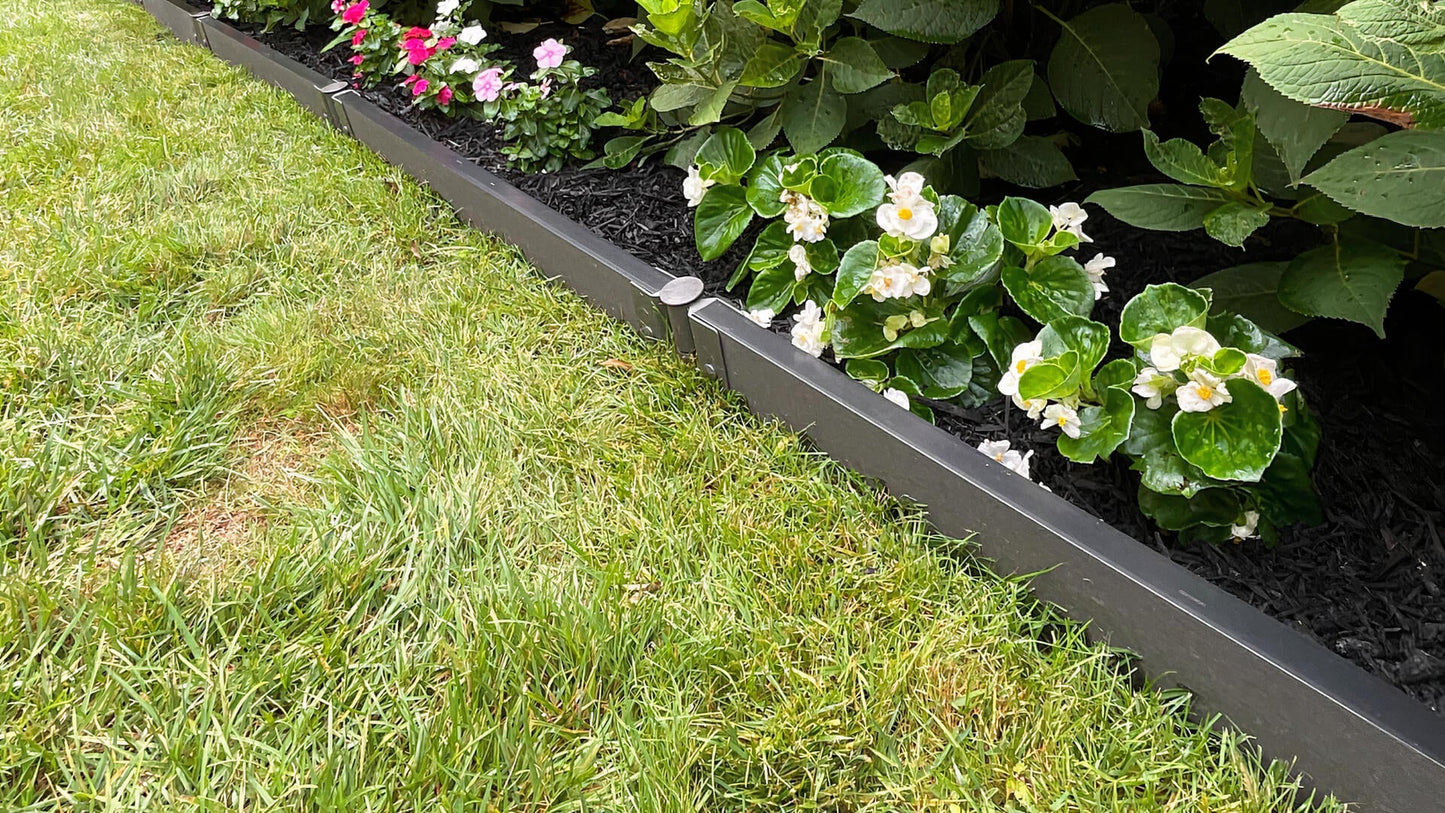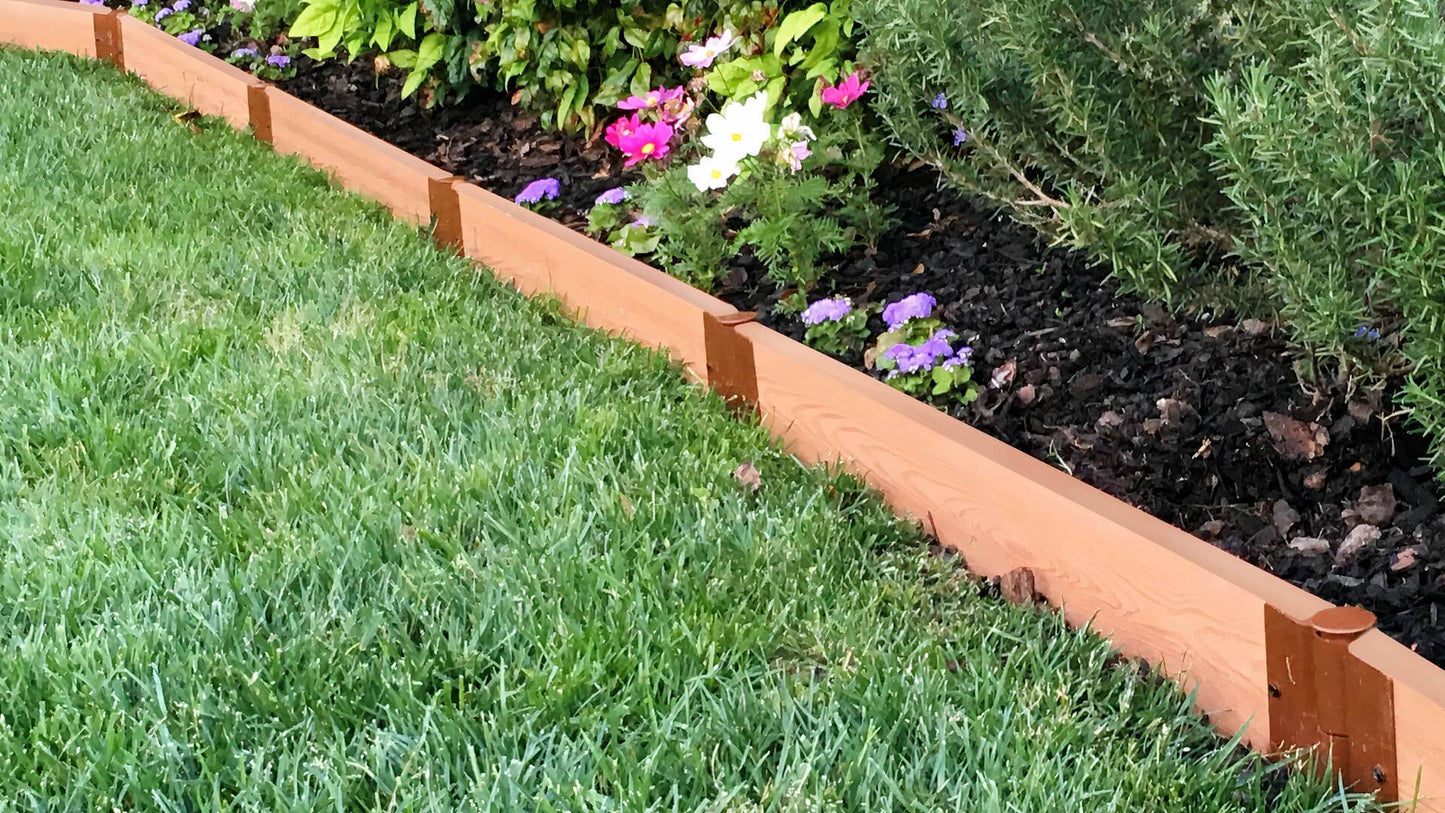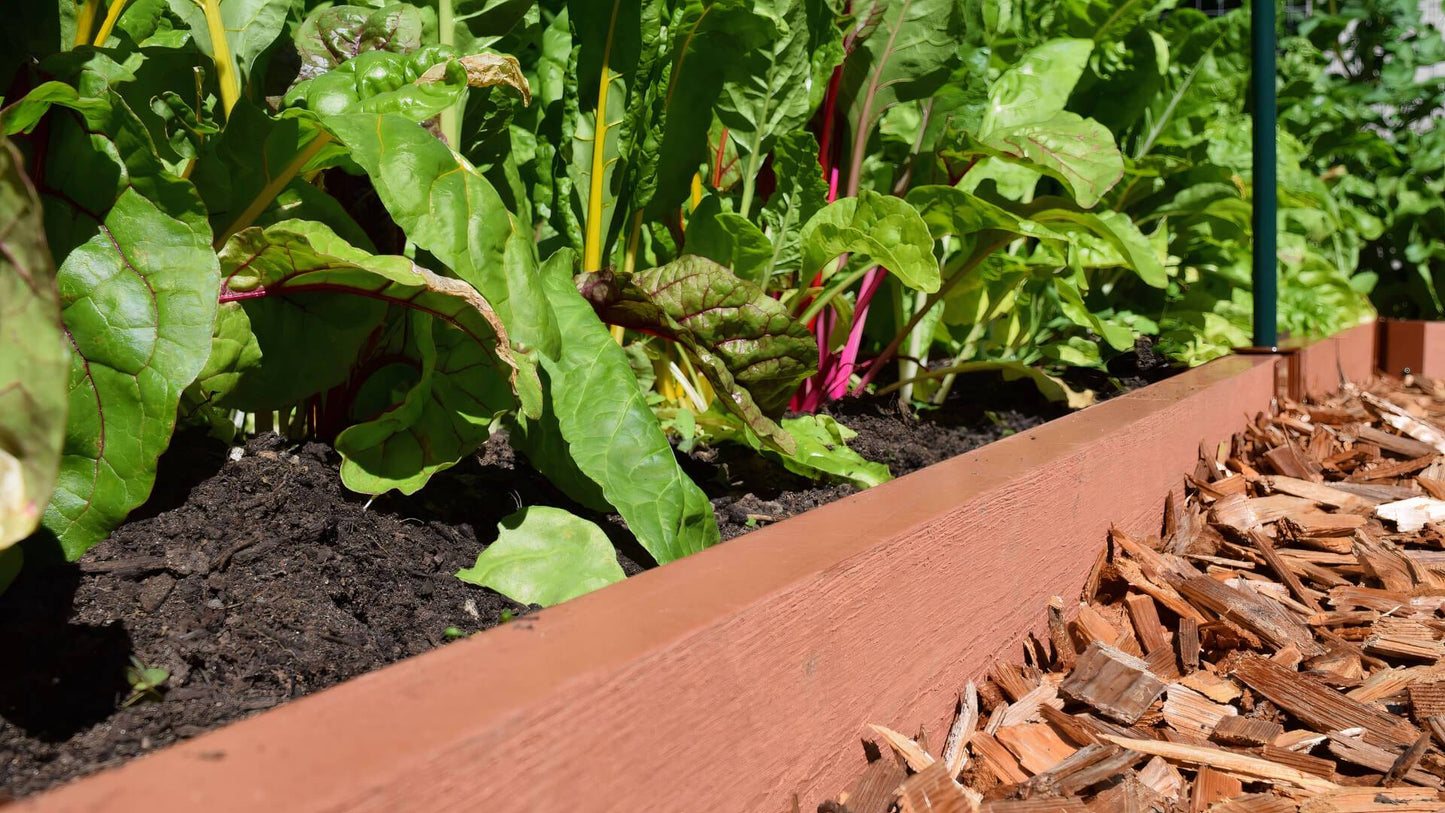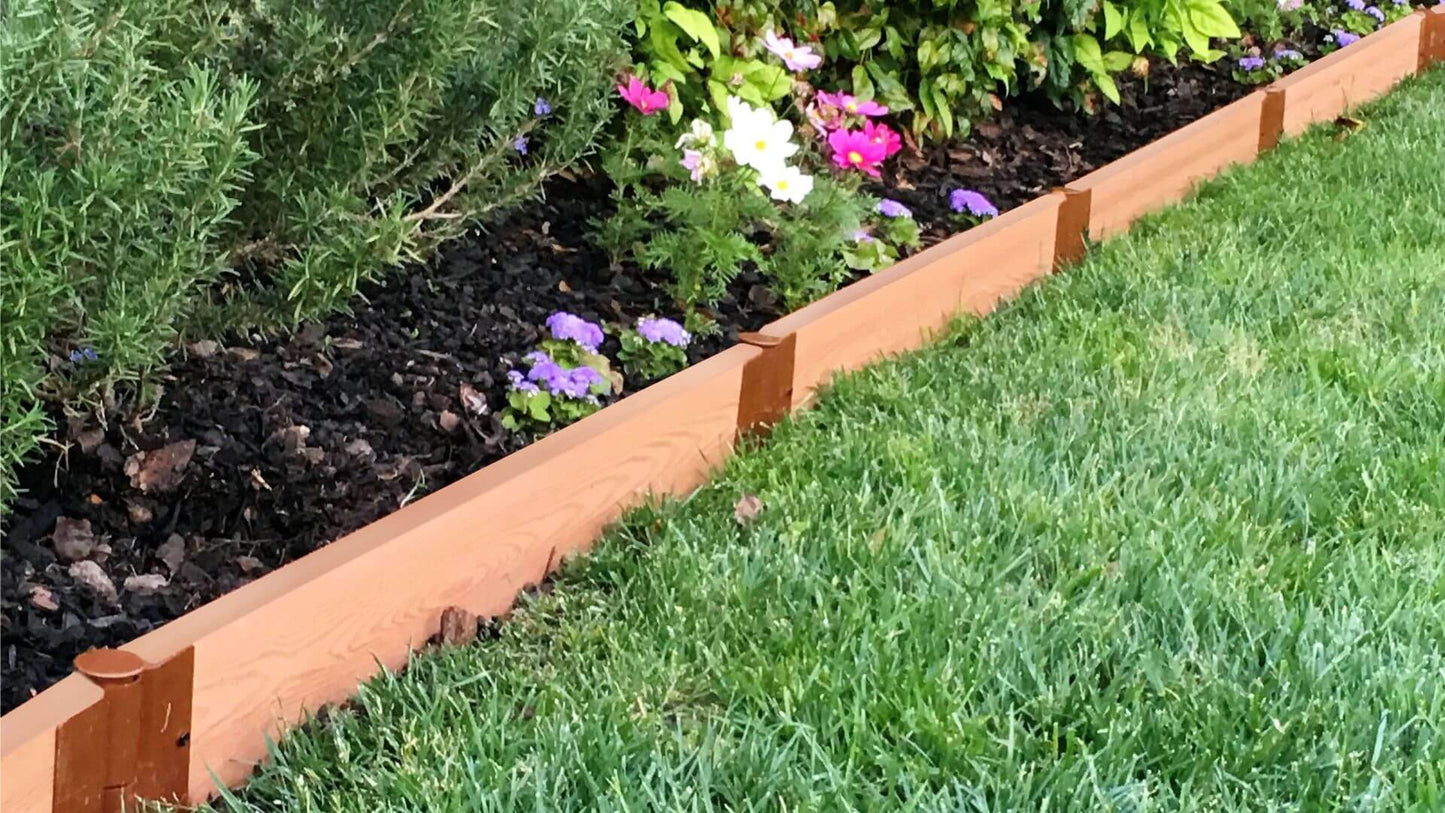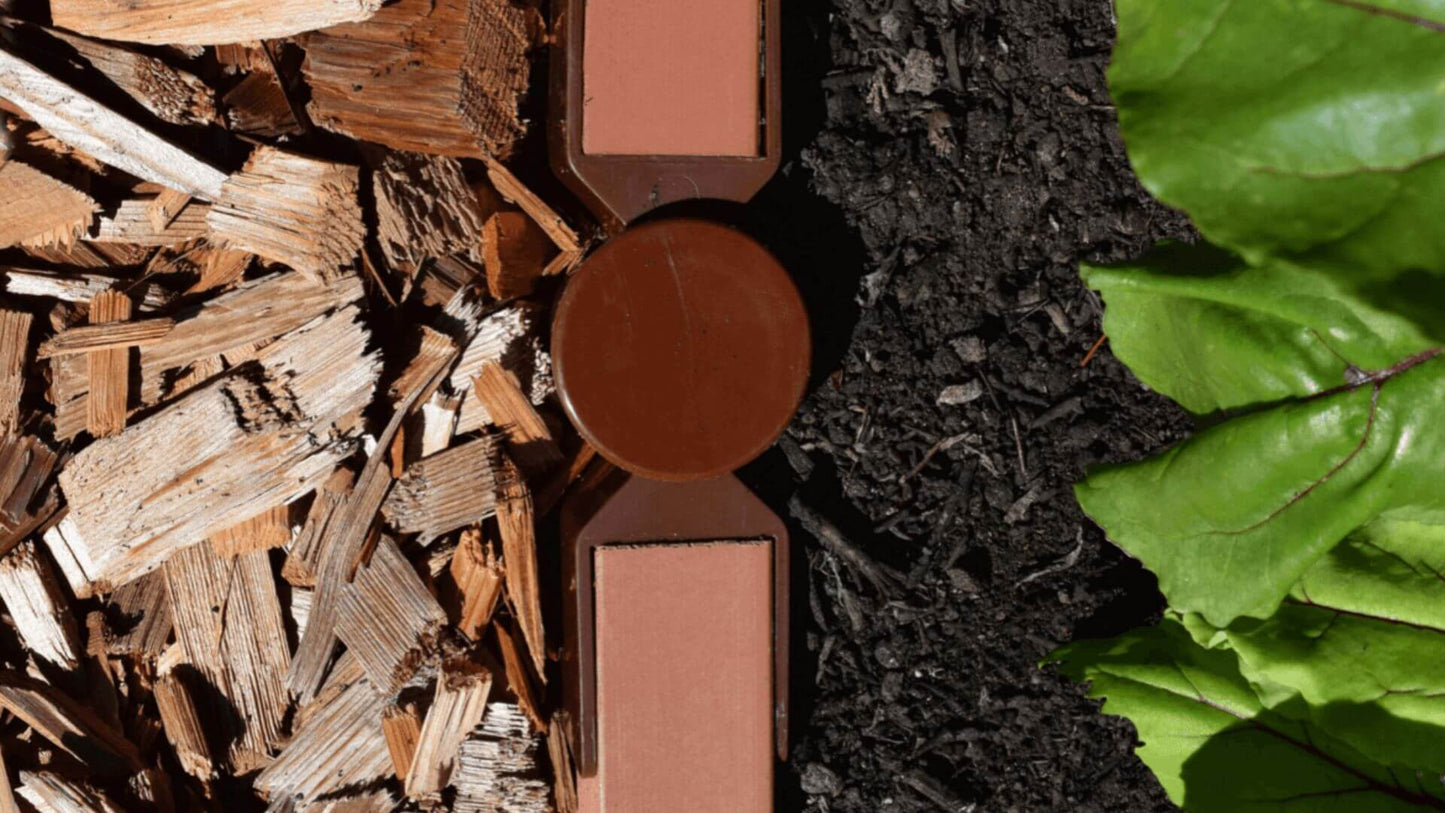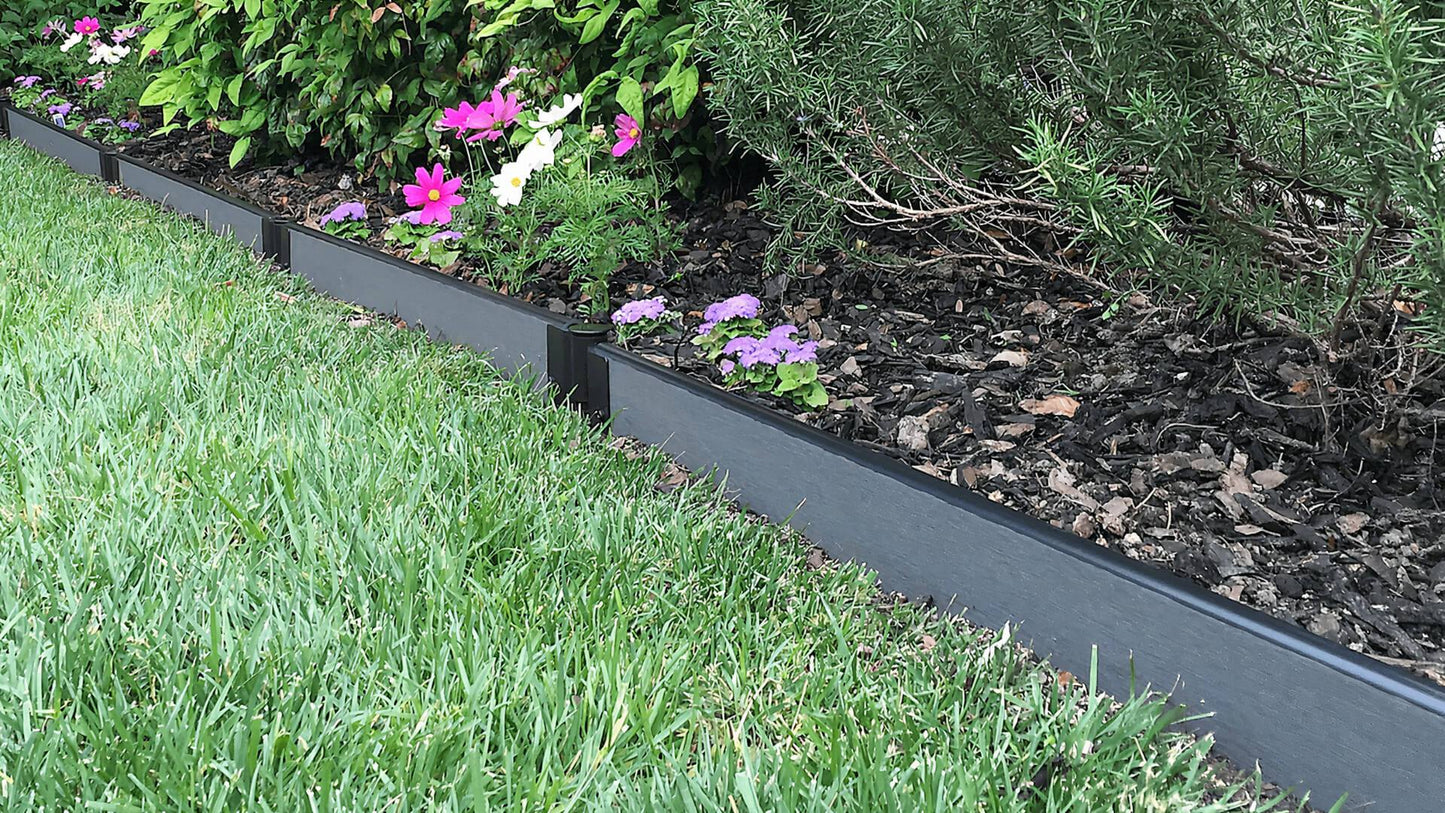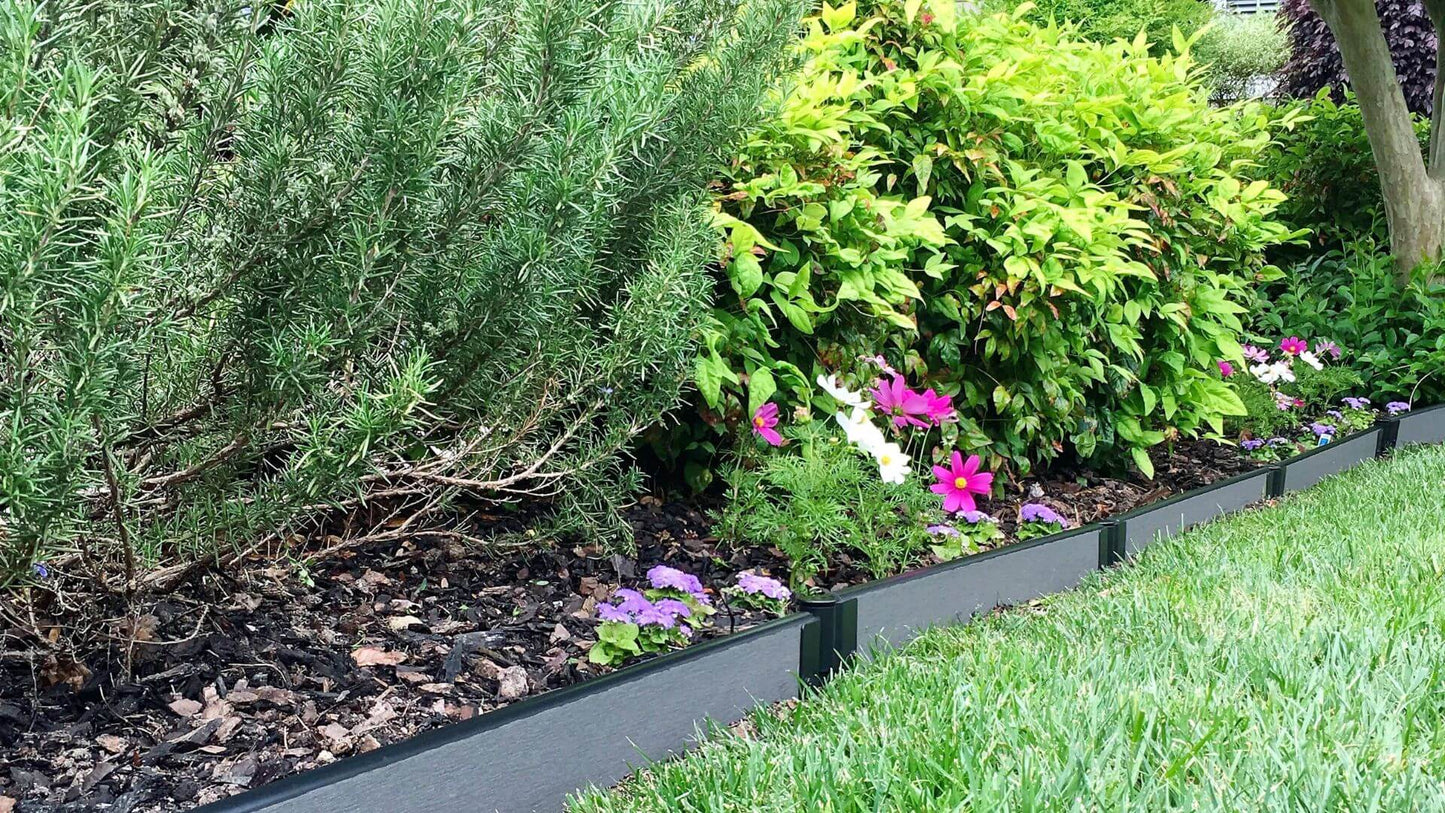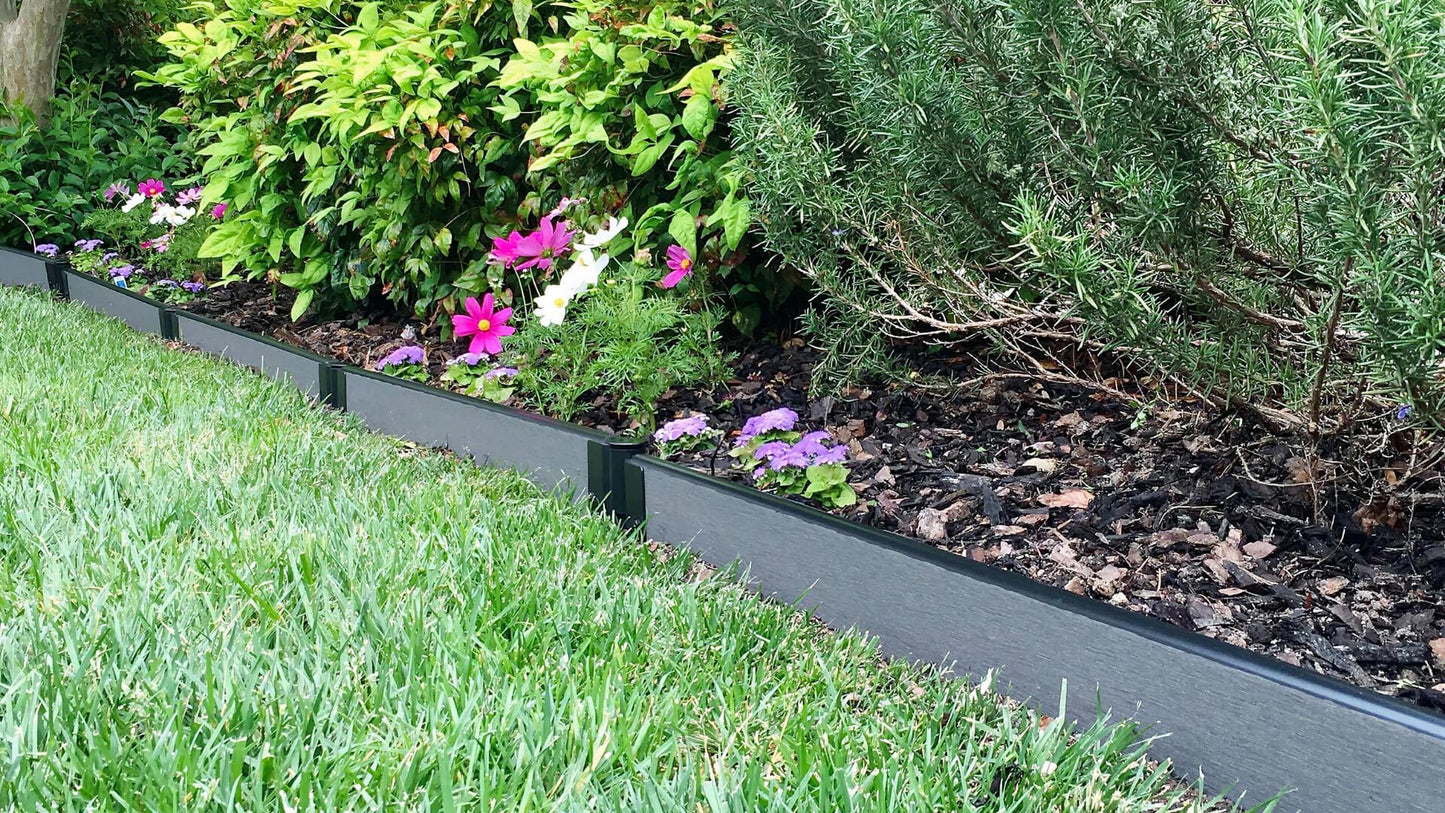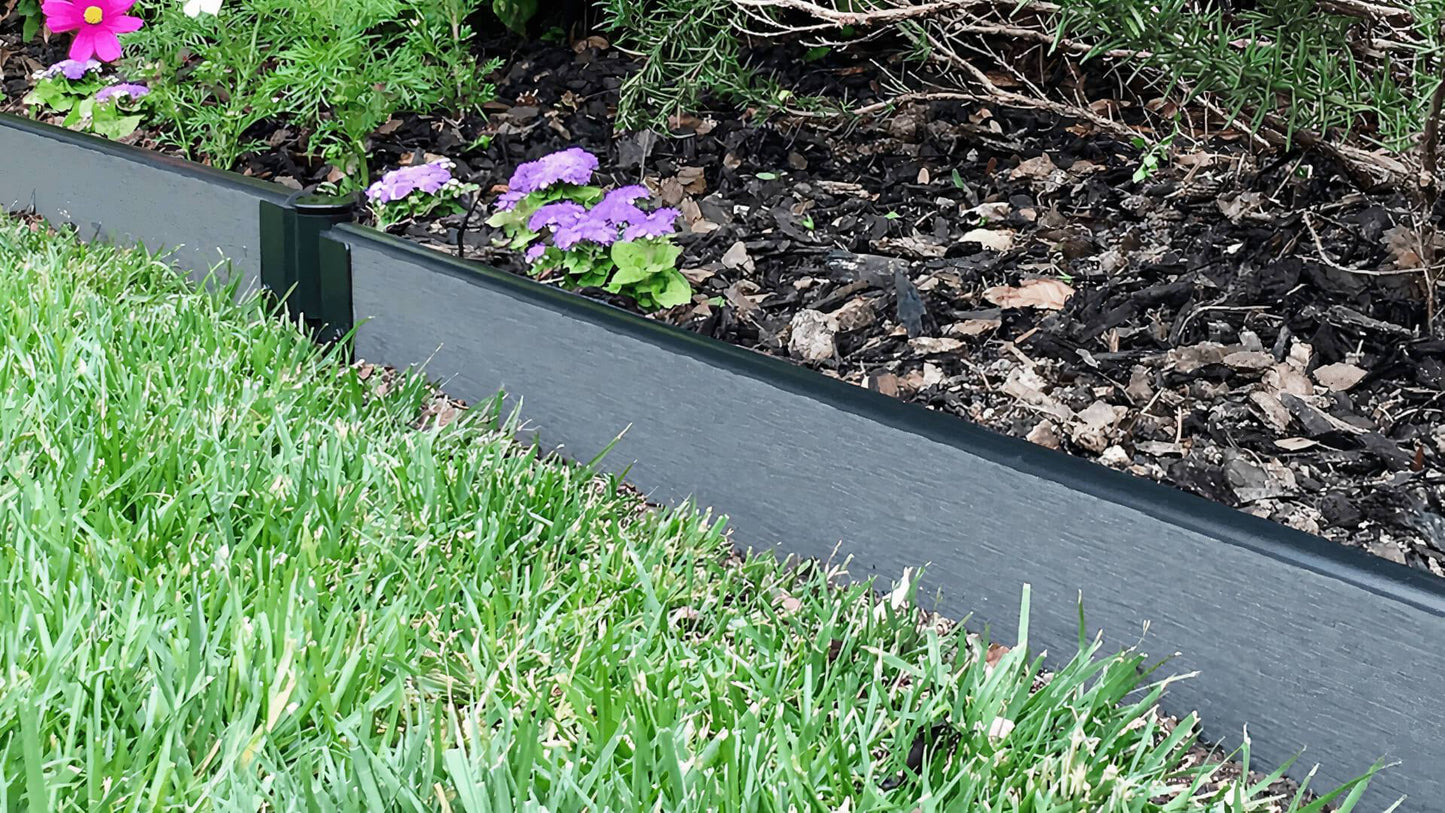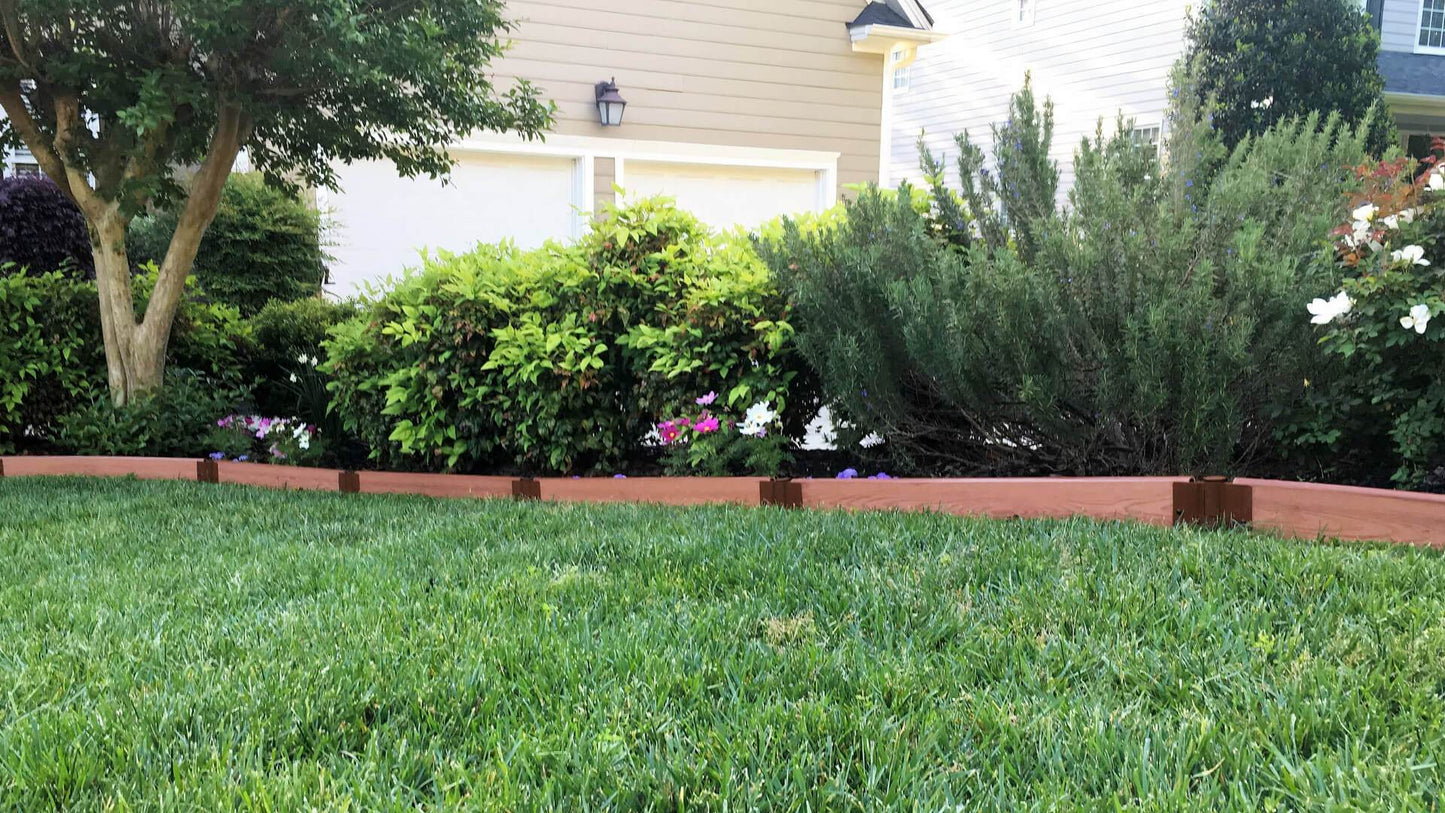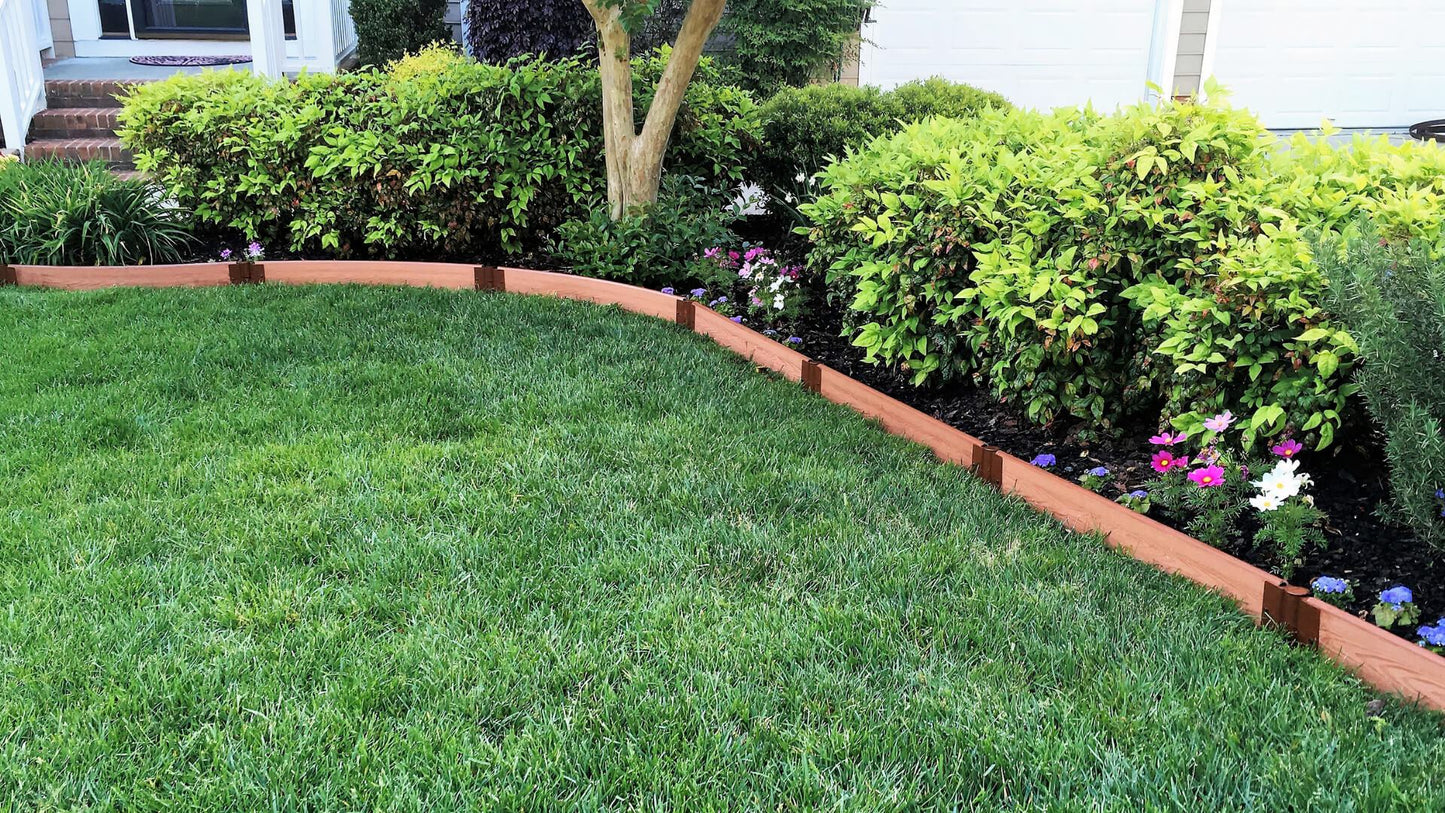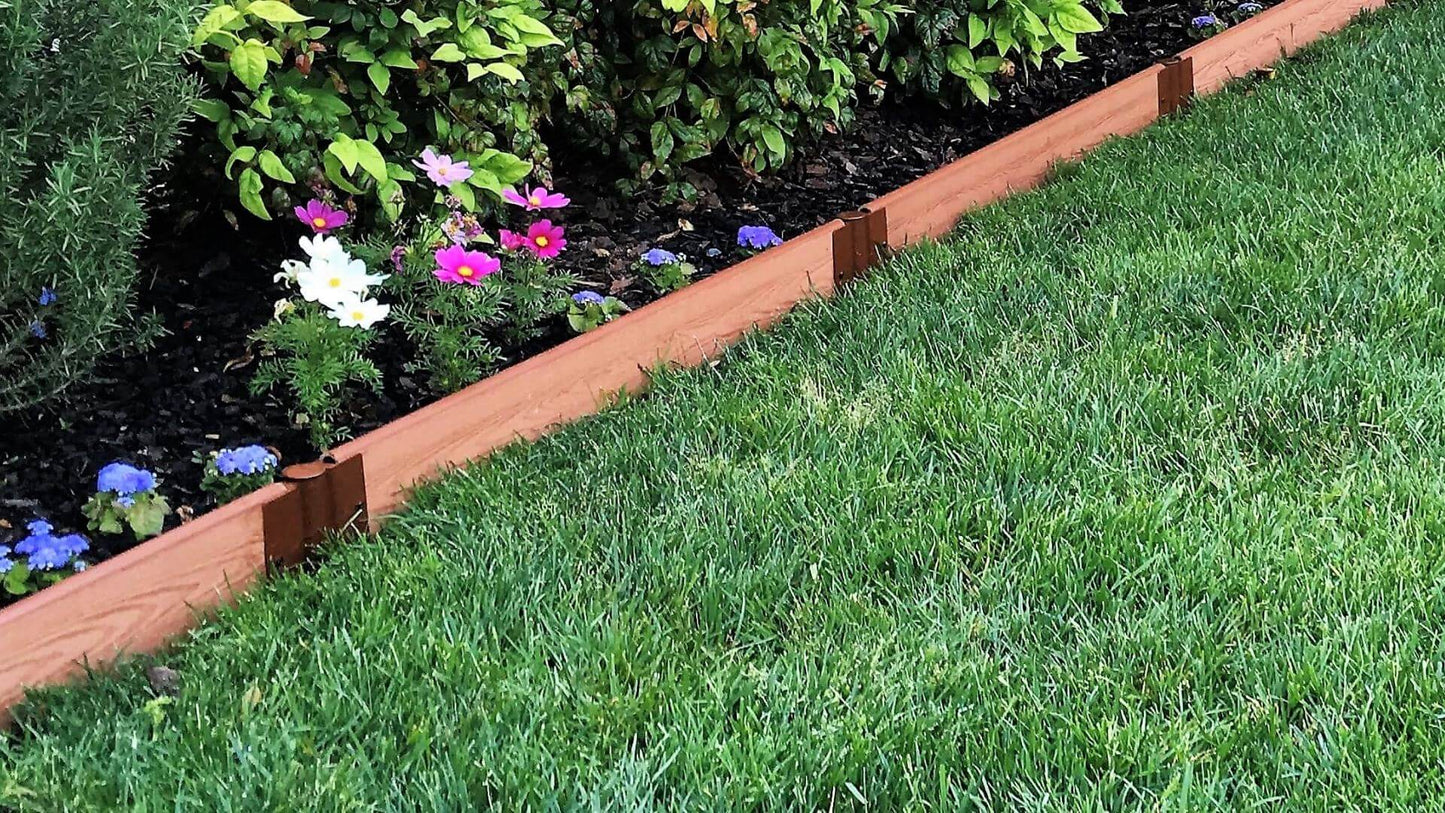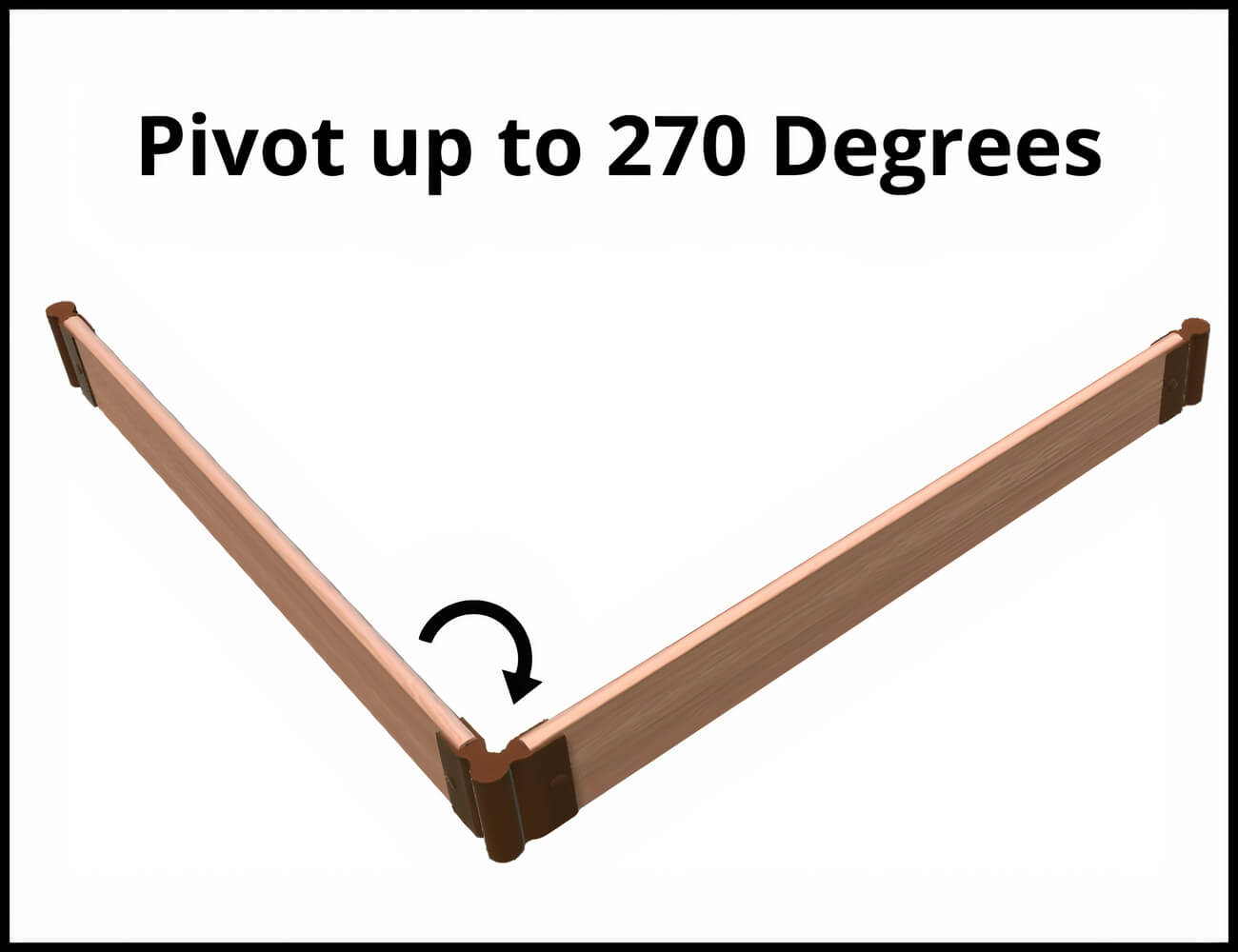 Product Features
The equivalent of 97 single-use plastic bottles are diverted from oceans and landfills to make each 4 ft. 2" Profile composite board!
Food-safe composite boards are made from 38% HDPE Plastic and 62% Certified Sustainably Sourced Wood Fibers.
Snap-Lock Anchor/Stacking Brackets – simply slide and snap
Composite Boards feature textured finish that blends into any environment
Limited Lifetime (registration required) / 5-year warranty (no registration required)
Durable composite withstands mowers and string trimmers
Durability and low-maintenance – unlike cedar, composite boards are designed for durability. Boards will not rot, splinter or disintegrate
Easy to install
Each board has a height of 5.5"
Product Description
The Straight Landscape Edging Kit
Time for a weekend project! These modular kits will inspire countless ideas on how to freshen up your landscape and improve your curb appeal. Create composite wood landscape edging, playground borders, or unique features that will add interest and make your landscape pop. Create simple borders, or paths that are built to last and we're sure you'll get great reviews.
Your kit comes with all the supplies you need. Each straight landscape edging kit includes composite boards and snap-lock anchor and stacking brackets. Brackets simply slide and snap to lock securely to the board. Anchor stakes grip the ground tight, so your edging will stay put no matter the weather. The serrated stakes will also help to keep your borders from being disturbed by mowers or any human activity. The stacking stakes included in every edging kit allow you to stack kits on top of each other. The stakes simply slide into the top of the ground anchor stakes.
Line a driveway with narrow planted borders that will welcome you and your guests with style. Outline special trees or bushes to show you pay attention to detail and people will be impressed with the results. It's like taking a highlighter pen to your garden! For the kids, use multiple kits to create a border around playground areas or create a special area that children will enjoy planting for 'their' section of the yard.
A bordered area like this can be great for kids to experiment with planting flowers and simple vegetables. Since it's a relatively narrow area, they can easily reach in and water or tend to their plants.
Embrace The Versatility of Your Straight Landscape Edging Kit
At Frame It All, we have all your gardener's supply for raised garden beds covered. We have all the tools you need to start building the dream garden you've been waiting for. With free shipping on orders over $400, there's nothing stopping you from purchasing the garden of your dream, so please, start sooner, rather than later!
STACK IT HIGHER
Did you know? You can stack your straight landscape edging higher to create deeper borders or to create levels and cascading features? Simply use the stacking stakes included in every edging kit (your kits come with anchor and stacking brackets). The modular design of all Frame It All products means that you can add, stack, re-design or re-purpose your materials any time the mood strikes.
LANDSCAPE EDGING WITH MULTIPLE APPLICATIONS
The Frame It All system of modular raised garden beds, borders, sandboxes and accessories was designed by our founder, Anthony Topping. As a professional landscape designer who spent many years creating high-end gardens in the Tri-State New York area, he felt there had to be a way to give homeowners the ability to easily create quality landscaping features and gardens for much less than paying a professional.
HERE'S A NOTE FROM ANTHONY ON THE DESIGN OF THE PRODUCT:
"I developed our borders to provide strong, easy-to-install and most importantly, heave-less garden and playground borders. We've all seen it, and probably all have had them…those borders that heave with the first hard freeze and never really anchor properly to the ground. As a landscaper, I refuse to install plastic edging that won't perform, leaving customers unhappy. Metal edgings are strong and durable, but installation is difficult and sharp corners make it potentially unsafe. I designed our borders to be both tough, and safe." - Anthony
Warranty & Product Registration
Register your Warranty: Please email the following information to support@frameitall.com
Name of the Vendor/Website where the product was purchased?
Purchase Order # or Order #?
SKU # and Quantity of the Product(s) that were purchased?
First and Last name of the person associated with the order?
Best Phone Number to reach you?
Composite Straight Edging Parts List
16' Kit
4 - 44.50 Inch Long, 5.5 Inch Height Composite Raised Garden Bed Straight Boards
8 - Snap-Lock Raised Garden Bed Brackets
5 - Anchor Stakes
4 - Stacking Stakes
5 - Solid Finishing Caps
2 - Finishing Sleeves
16 - Plugs / Locking Nubs
Composite Straight Edging Parts List
32' Kit
8 - 44.50 Inch Long, 5.5 Inch Height Composite Raised Garden Bed Straight Boards
16 - Snap-Lock Raised Garden Bed Anchor Brackets
10 - Anchor Stakes
8 - Stacking Stakes
10 - Solid Finishing Caps
8 - Finishing Sleeves
32 - Plugs / Locking Nubs
Composite Straight Edging Parts List
64' Kit
16 - 44.50 Inch Long, 5.5 Inch Height Composite Raised Garden Bed Straight Boards
32 - Snap-Lock Raised Garden Bed Anchor Brackets
20 - Anchor Stakes
16 - Stacking Stakes
20 - Solid Finishing Caps
8 - Finishing Sleeves
64 - Plugs / Locking Nubs