Regular price
Sale price
$294.99
Unit price
per
-Liquid error (snippets/price line 104): divided by 0% OFF
Sold out
View full details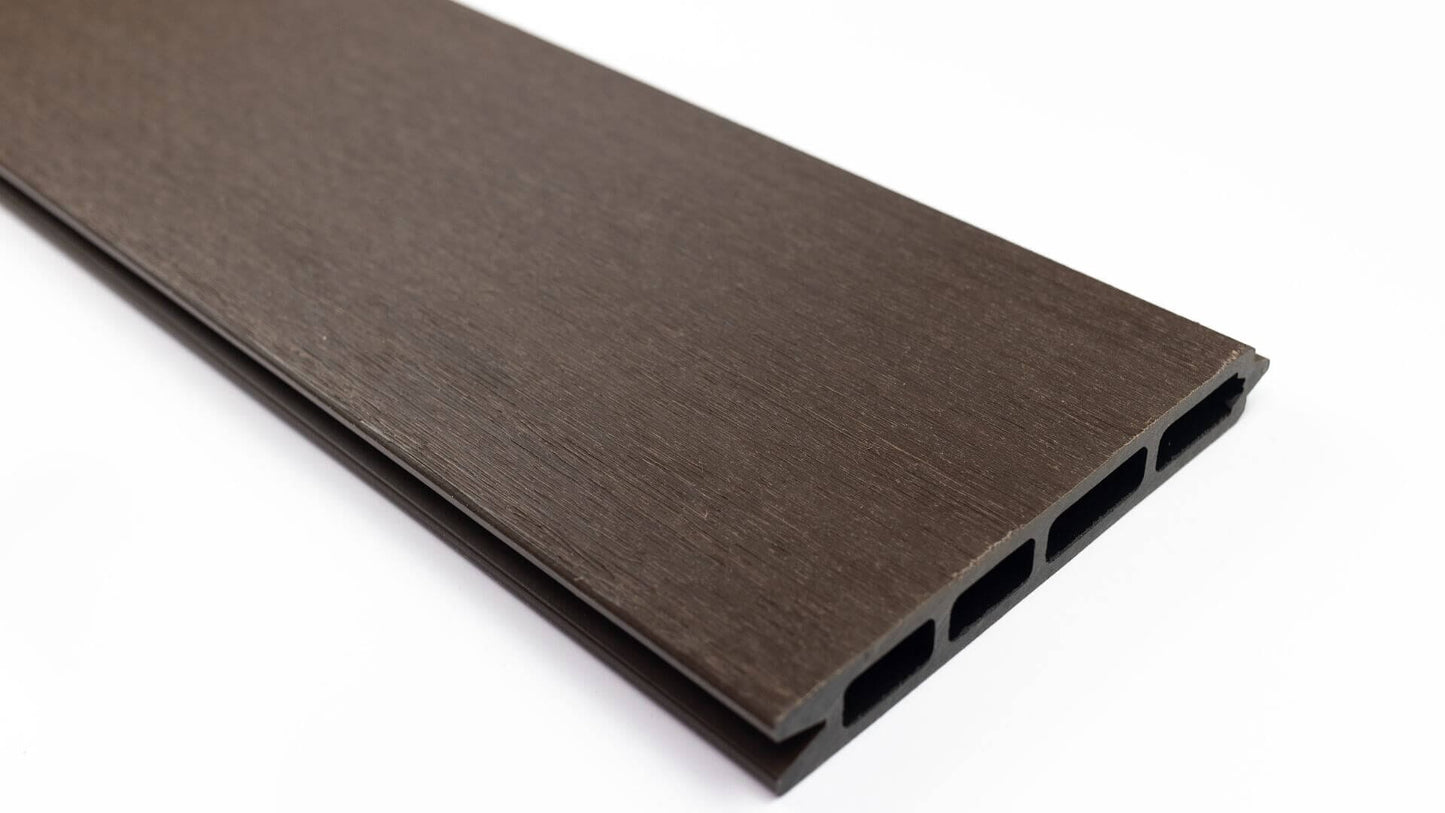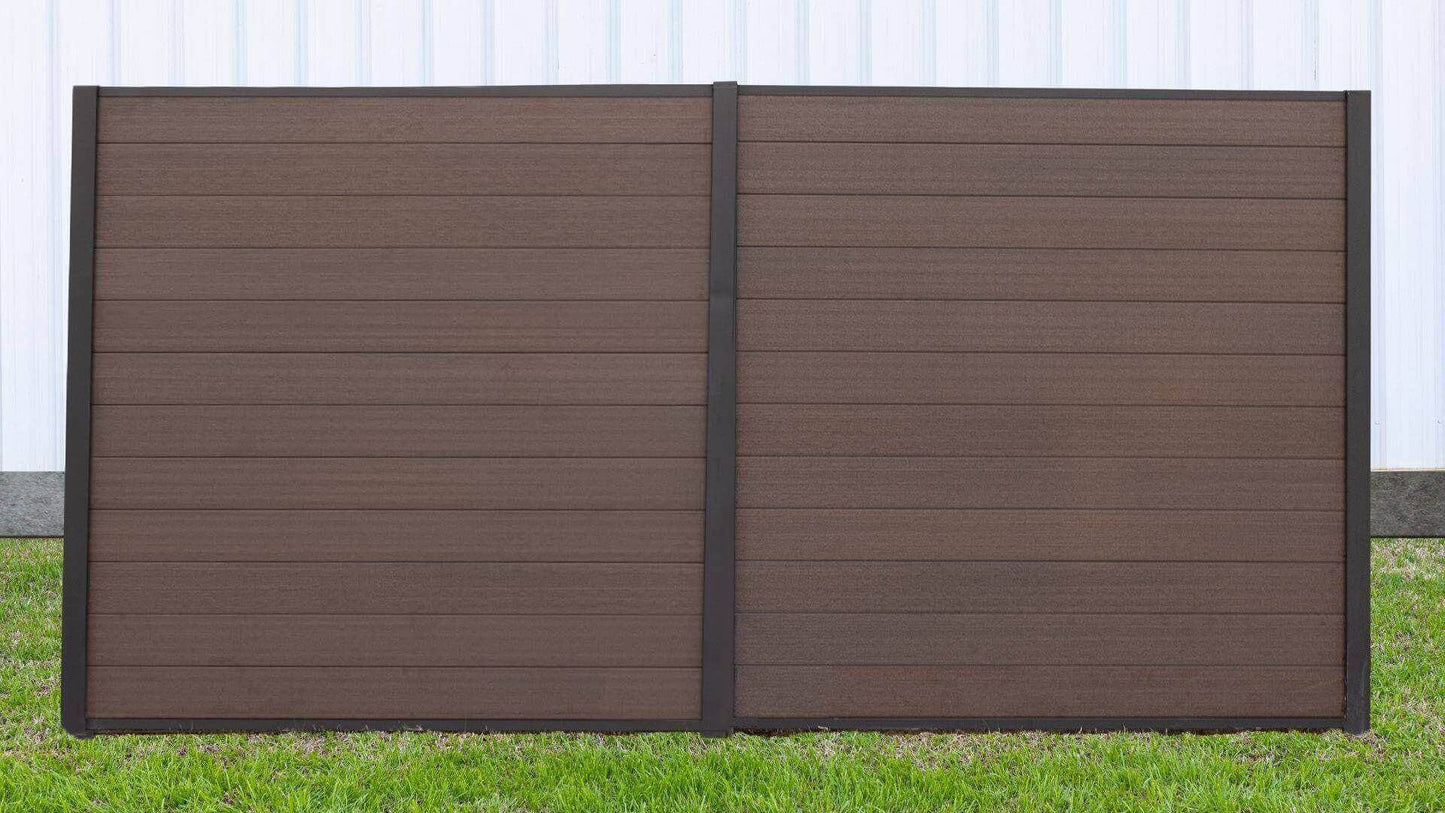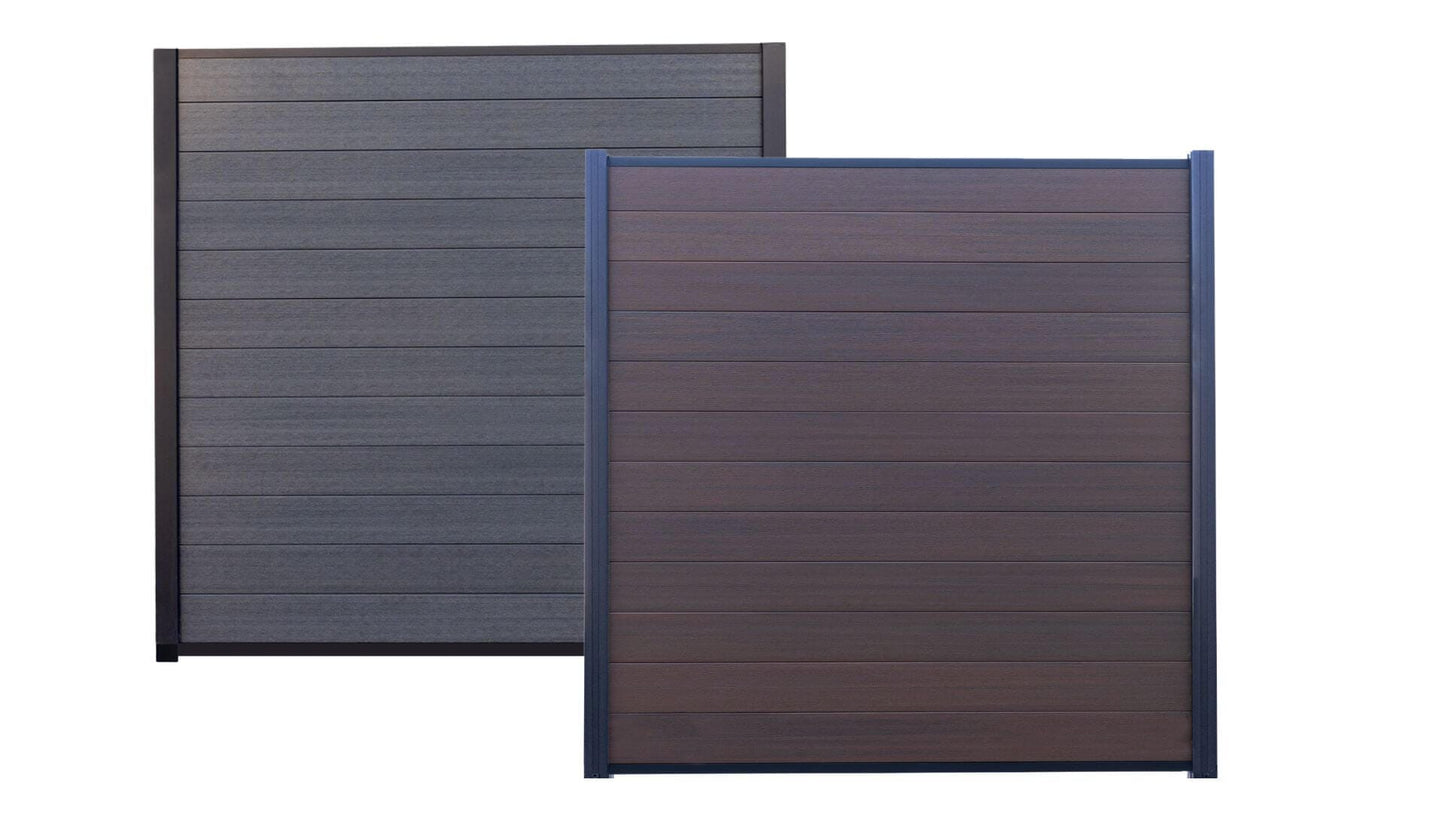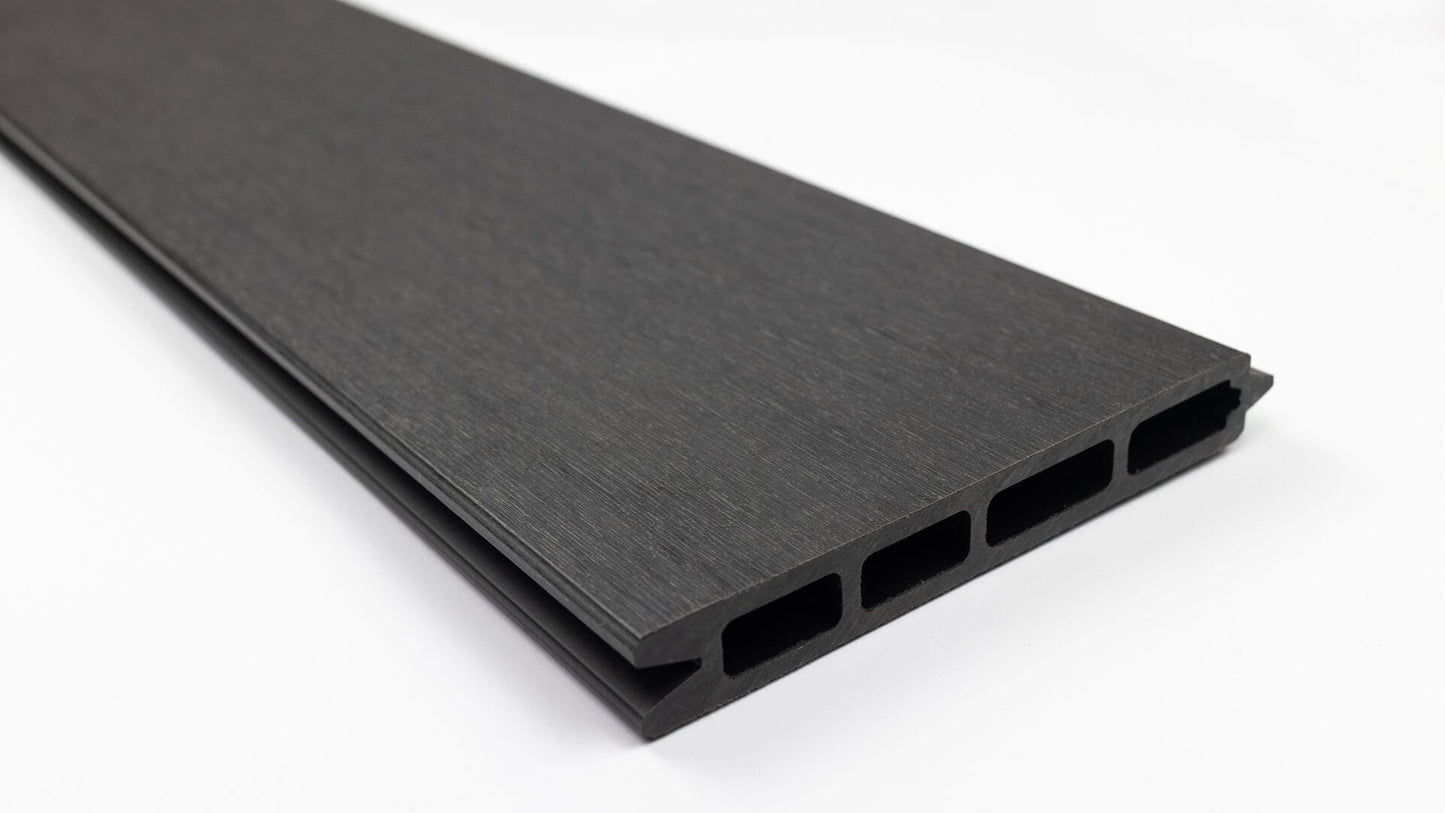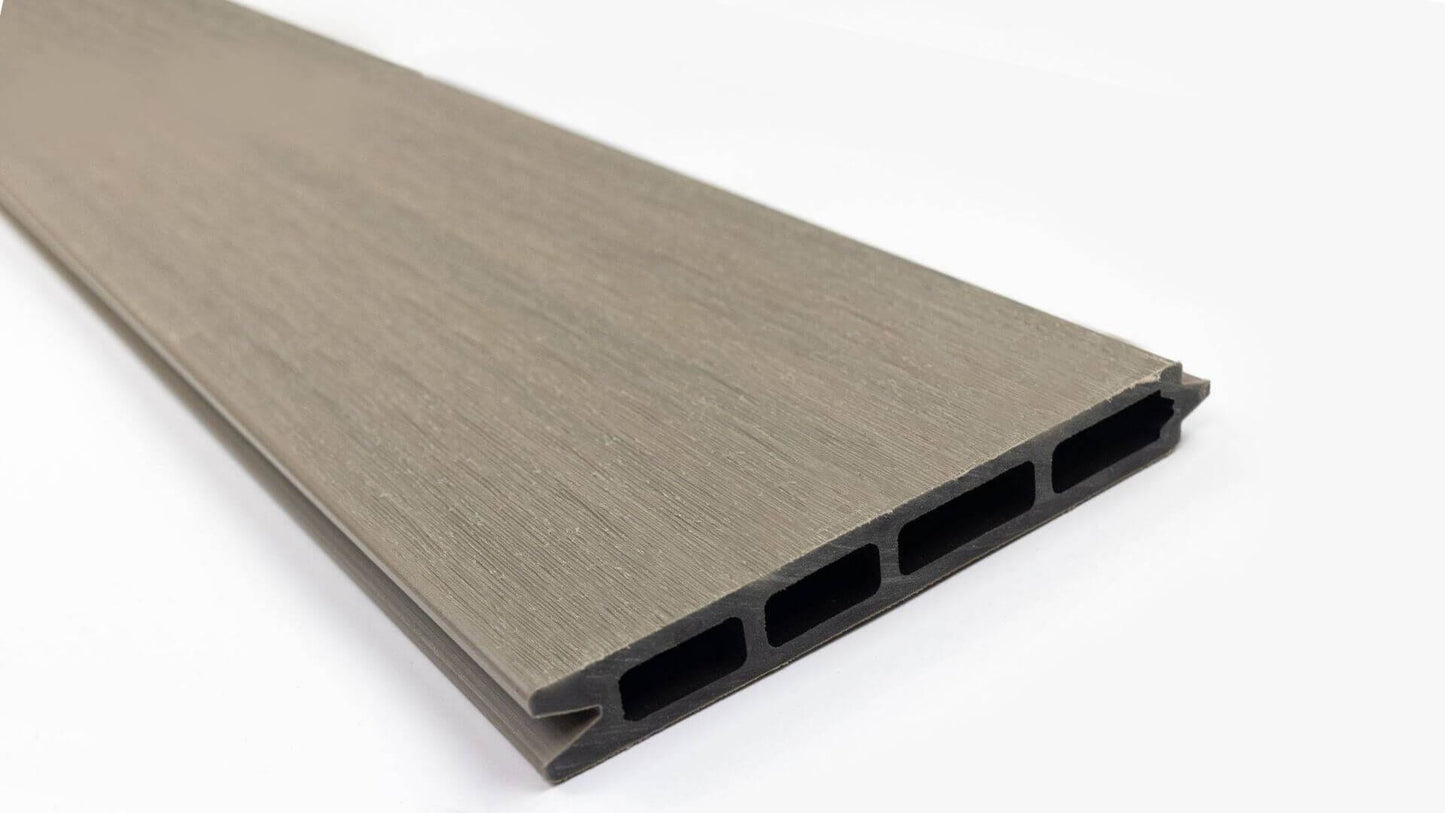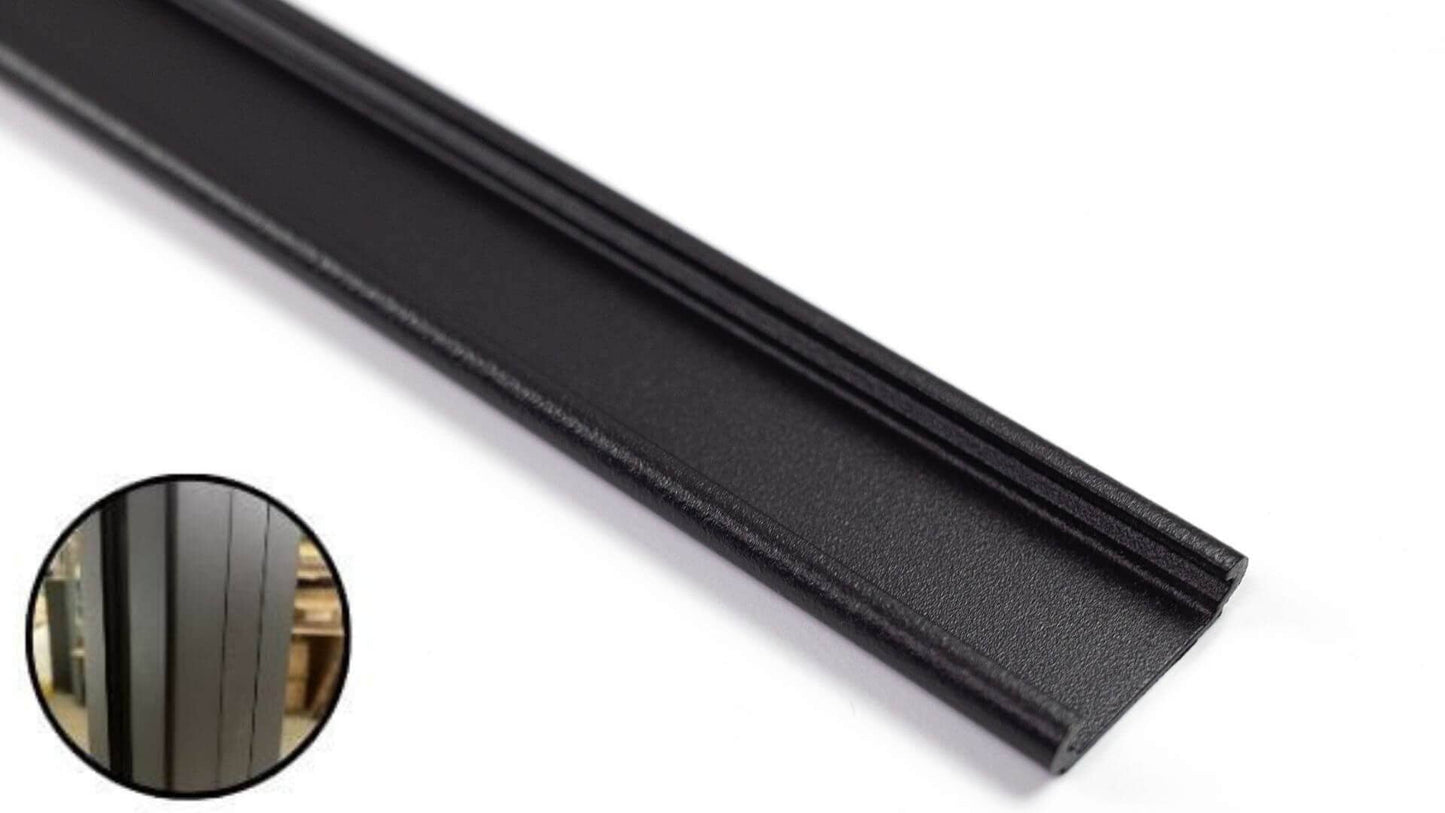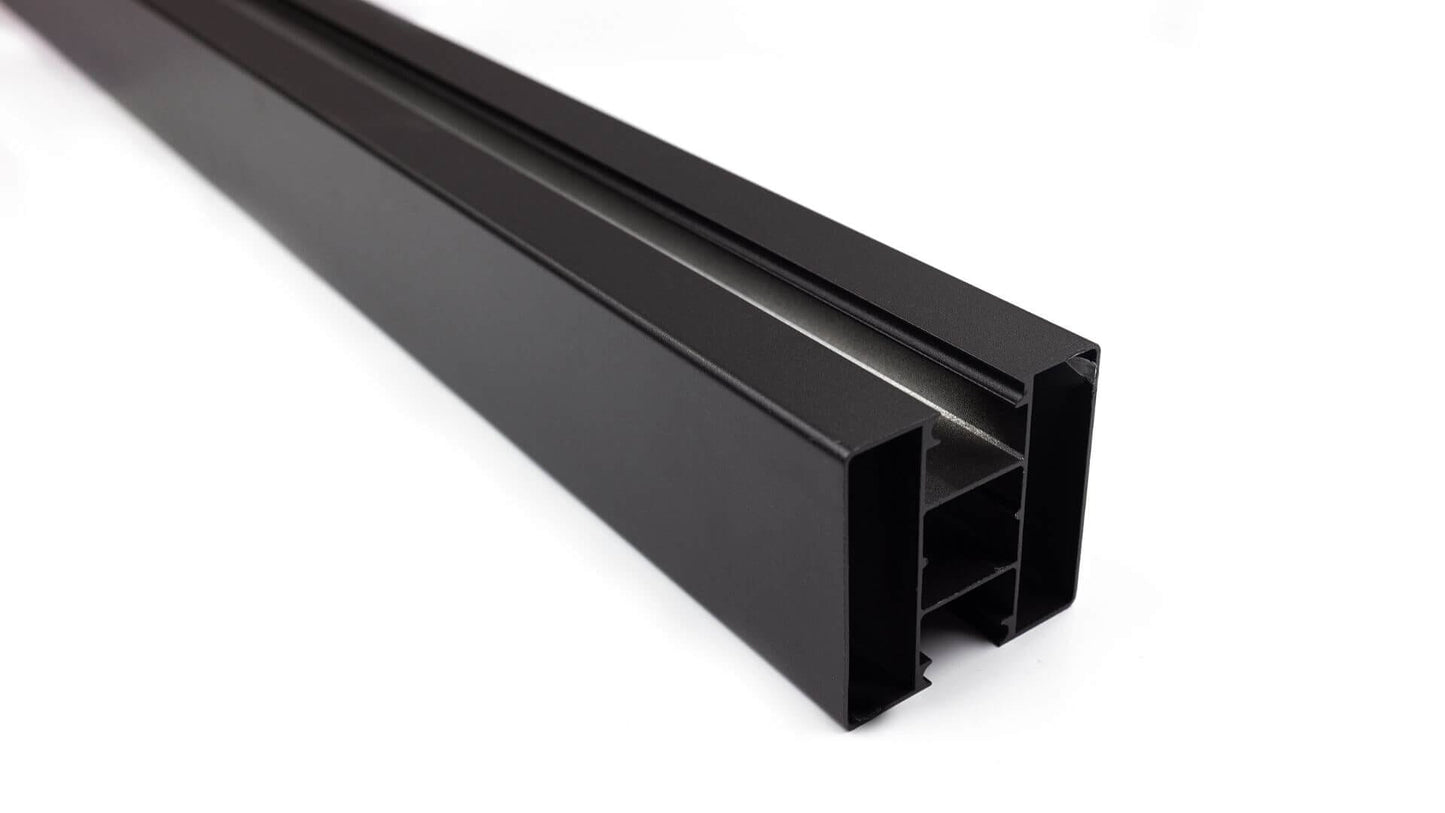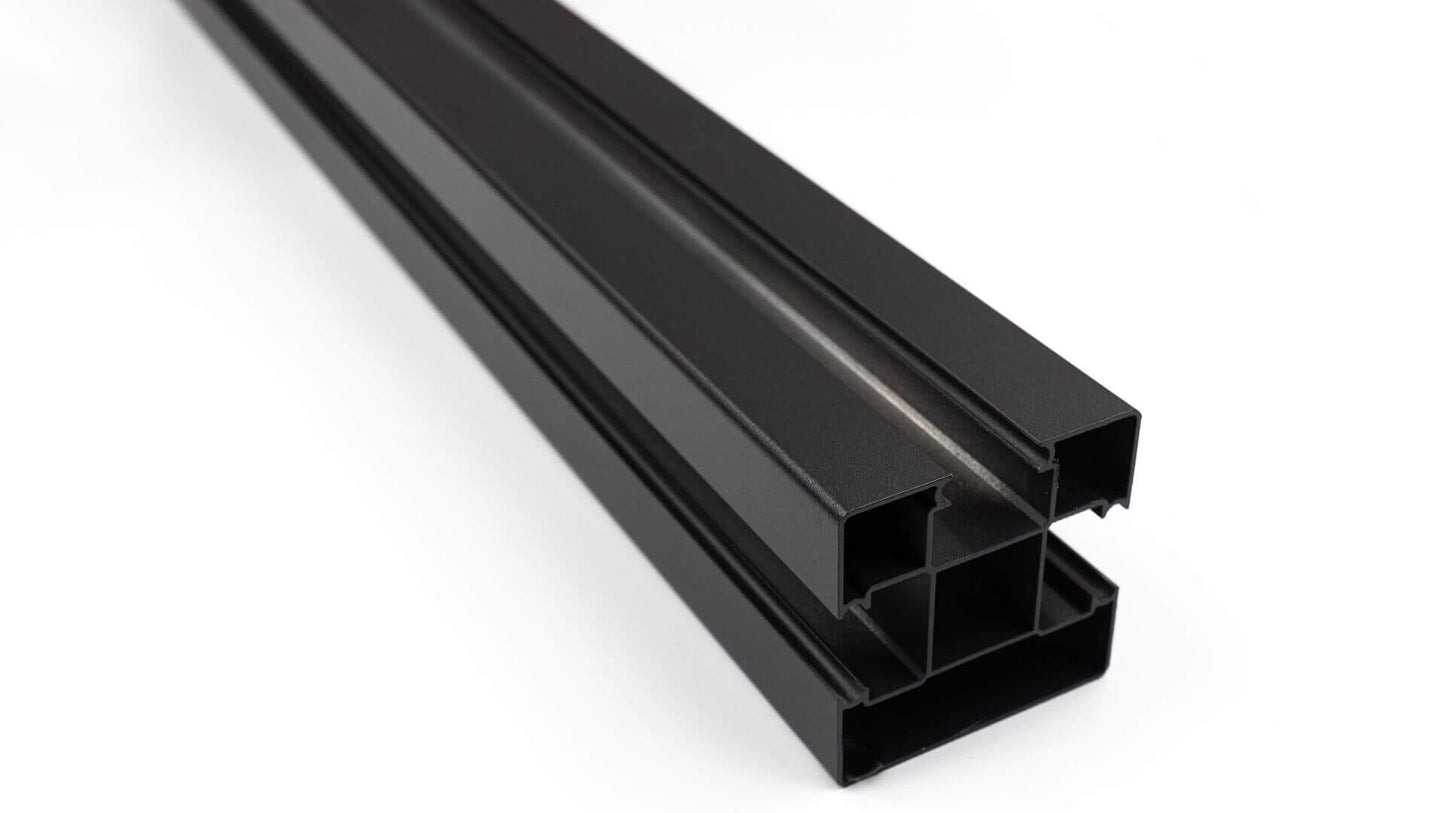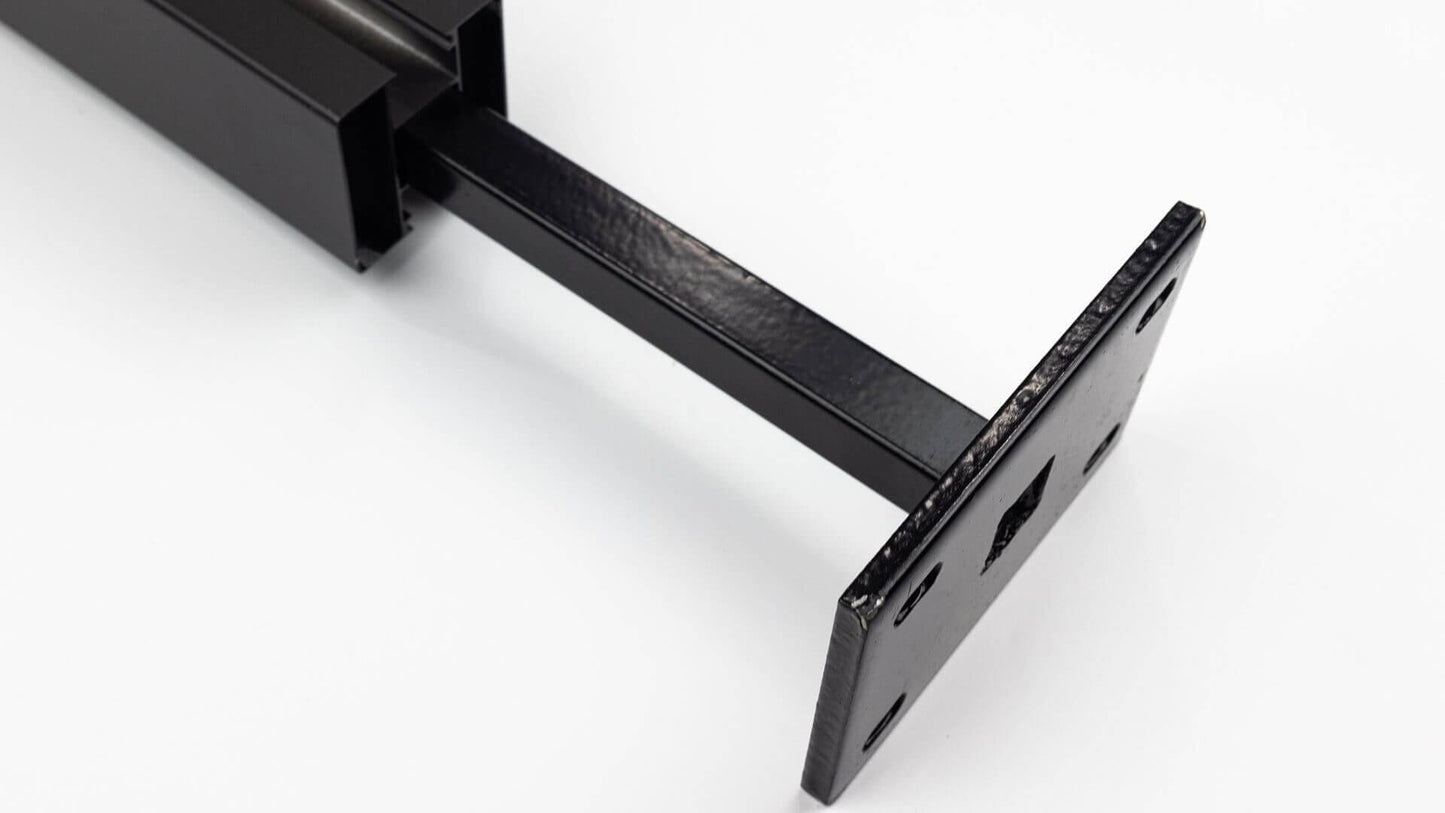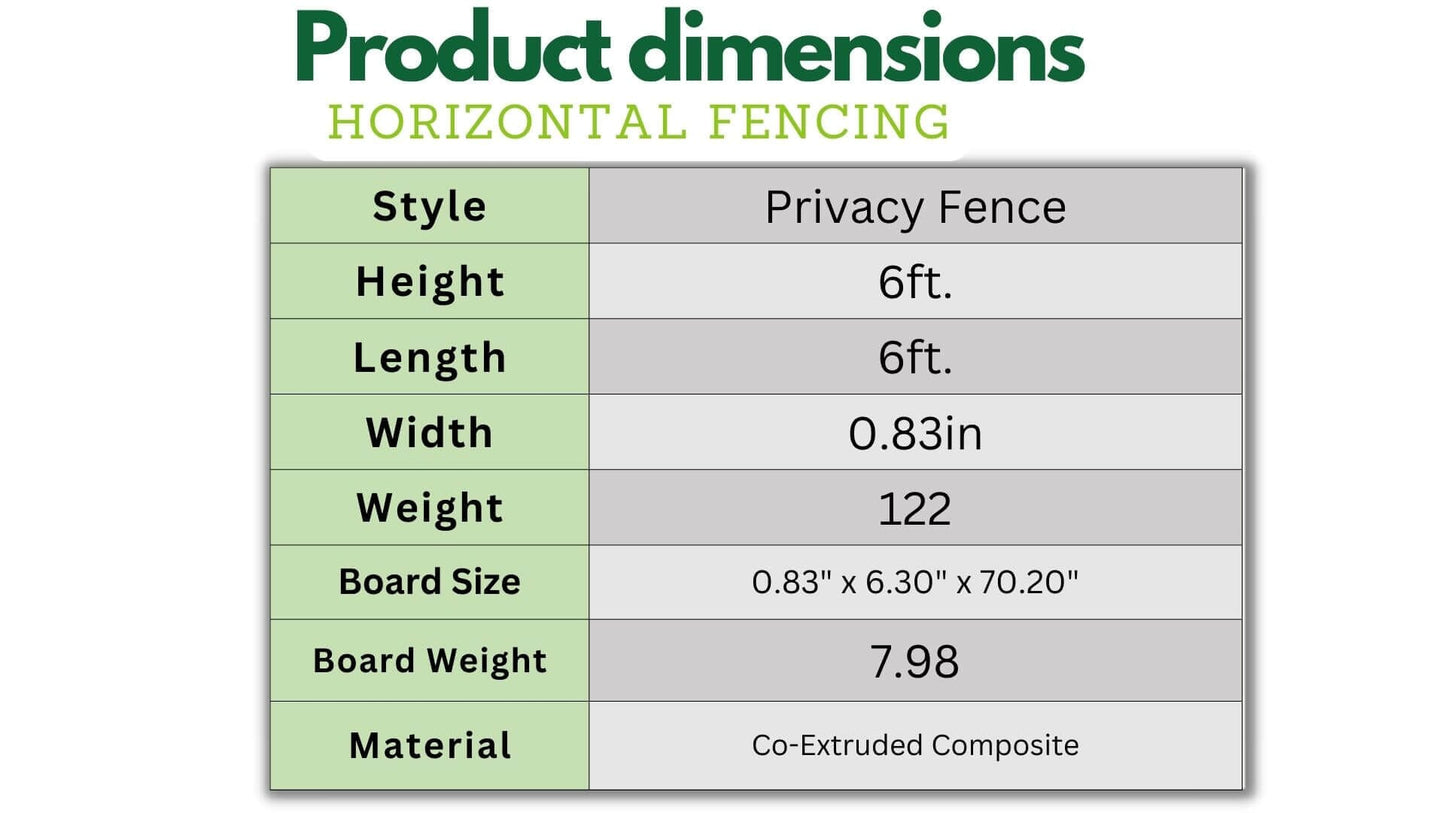 Product Features
Proprietary 360 Cap Coat
Color Fade Resistant
Made from Recycled Plastic & Sustainable Wood Fibers
Full Privacy Fencing
Anti-fungal & Anti-Bacterial Additives
Pest Resistant
Moisture & Mold Resistant
30 Year Warranty
Free Shipping on Orders $3,000+
Product Description
Composite Privacy Fencing
Our Horizontal Fence option is a great choice for those looking for enhanced privacy without compromising on style. The composite fence boards are designed to fit perfectly into the durable aluminum posts, creating a seamless frame. Each composite fence board features our proprietary 360 cap coating that will resist rot, fading, and bacteria while never requiring painting or staining!
Home Depot ProDesk Members
Frame it All Cap Composite Fencing is now available at The Home Depot ProDesk for professional contractors and fence installers. All ProDesk members will receive free shipping on their order. This is a great option for smaller projects that are below Frame it All's $3,000 Free Shipping threshold.
Cap Composite Board 12PK
Each board pack comes with 12 horizontal cap composite fence boards, a top cap rail, and a bottom support rail. 12 Boards will allow for a single 6ft fence panel construction.
2-Way vs 3-Way Post
The 2-way post is the standard post option for our Horizontal Fence selection. This post allows for 2 fence panels to be joined at a 180-degree connection. The 3-way post is used when making a T-connection in your fence. This post can connect 3 horizontal fence panels together 90-degrees from each other. Each fence post measures 2-3/4" x 2-3/4" x 96" and includes an aluminum post cap.
Post Slot Cover

A Post Slot Cover is used at the end of a fence run to fill in the open section of the end posts creating a clean and copacetic look.

Fixing Post Support

The Fixing Post Support is used when installing into a concrete slab. Each Fixing Post Support purchase comes with a single support and the bolts to install it into concrete. The Fixing Post Support measures 3.875" x 5.875" x 24" and weighs 4.2lb.

Why choose Composite over Vinyl?
With the demand for environmentally friendly and durable fence on the rise in recent years, its clear to see why many homeowners are opting for composite fence over vinyl for their property. Although both types of fence can give security and privacy, many contemporary homeowners find composite materials to be more appealing than vinyl due to a number of advantages they have over the latter.
Vinyl is often chosen by homeowners for its low-cost and ease of installation but several disadvantages in the material are driving modern homeowners to composite. A common issue with vinyl fencing is it will experience severe color fading over time. Our 360 cap protects the color of our composite fencing over time, resisting the effects of sun fading. The production and disposal of vinyl fencing also releases harmful chemicals into the environment including vinyl chloride, dioxins, and mercury to name a few.
Frame it All's Composite Fencing is made of recycled plastic and sustainably sourced wood fibers, sealed with our proprietary 360 cap coat that resists color fading, bacteria, mold, pests, and never needs to be painted or stained. For homeowners looking for a fencing option that has a natural look that will last over the years, composite is the clear choice over vinyl.
Why choose Composite over Wood?
The classic american fence material has always been wood because of its natural look and low-cost. However, over time homeowners have become all too aware of the actual costs associated with wood fencing. Wood fencing requires staining, painting, and frequent replacements over time. Wooden fence requires staining and painting once every 3-5 years to maximize its longevity. Depending on what type of wood you choose, you may be looking at replacing your fence section every 5-10 years, although you'll wish you replaced it sooner with how raggedy it can start to look towards the end of its life span.
Composite fencing never requires any painting or staining and will last you over 25 years before having to consider replacing it. Our 360 cap coat gives you the classic and natural look of wood while preventing the glaring headaches of a wood fence: Bacteria, Rot, Fading, and Pests. Instead of cutting down trees for fencing, Frame it All diverts millions of pounds of plastic and turns them into an eco-friendly composite material. The best part is, unlike wood, composite fencing will maintain the same beautiful look over the years without fading or degrading!
Warranty Information & Registration