Regular price
$44.99
Sale price
$35.99
Unit price
per
-20% OFF
Sold out
View full details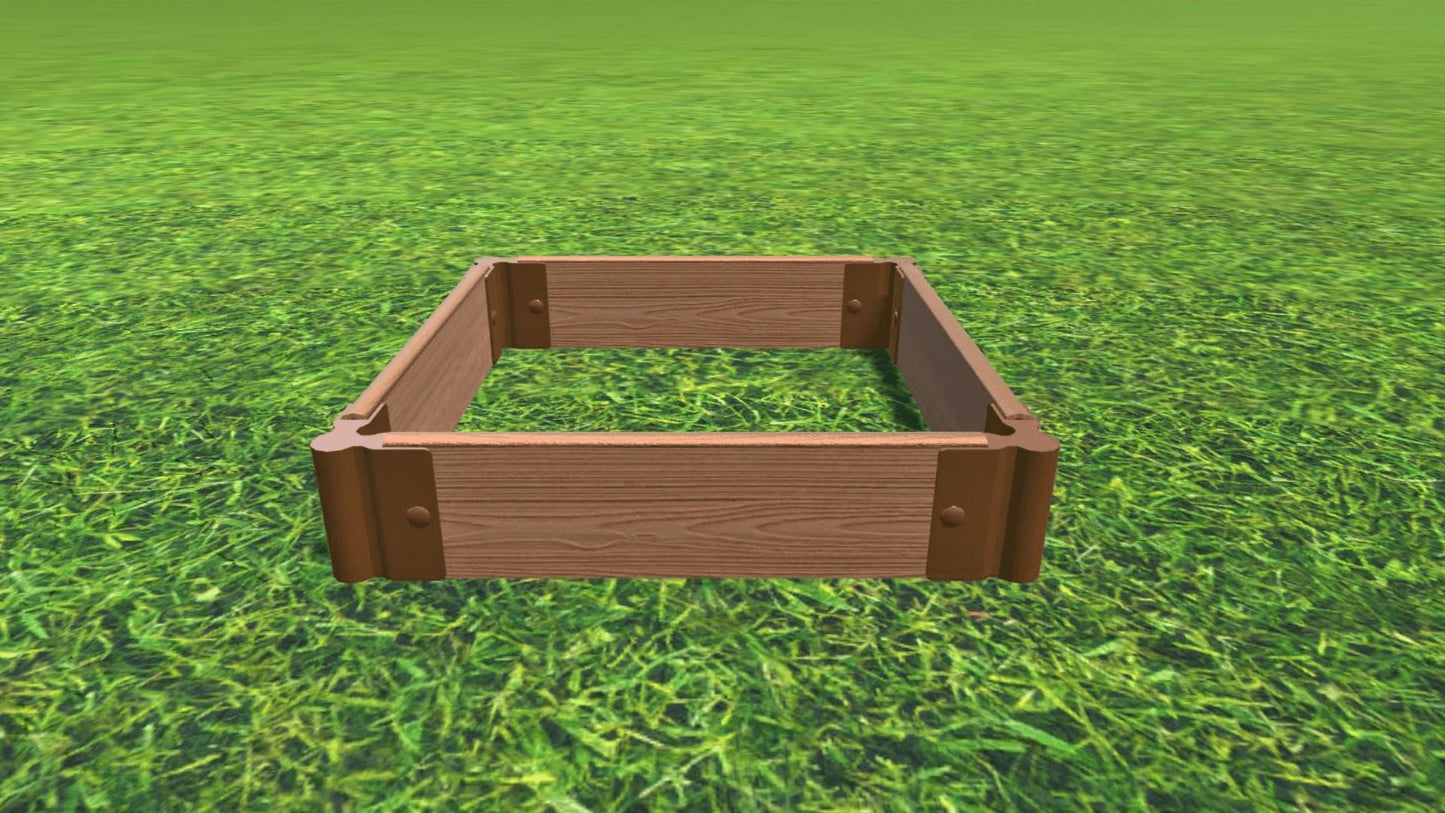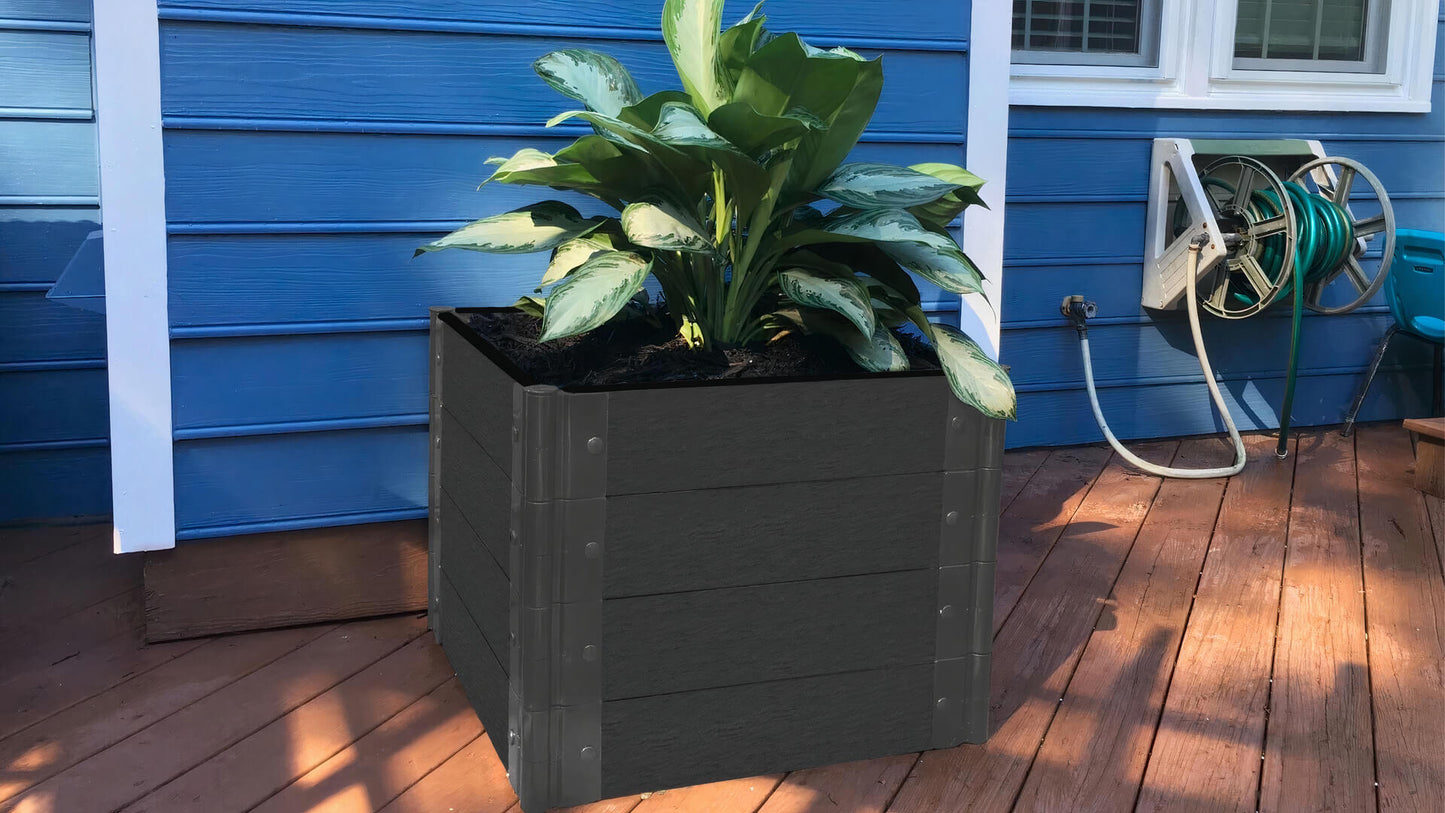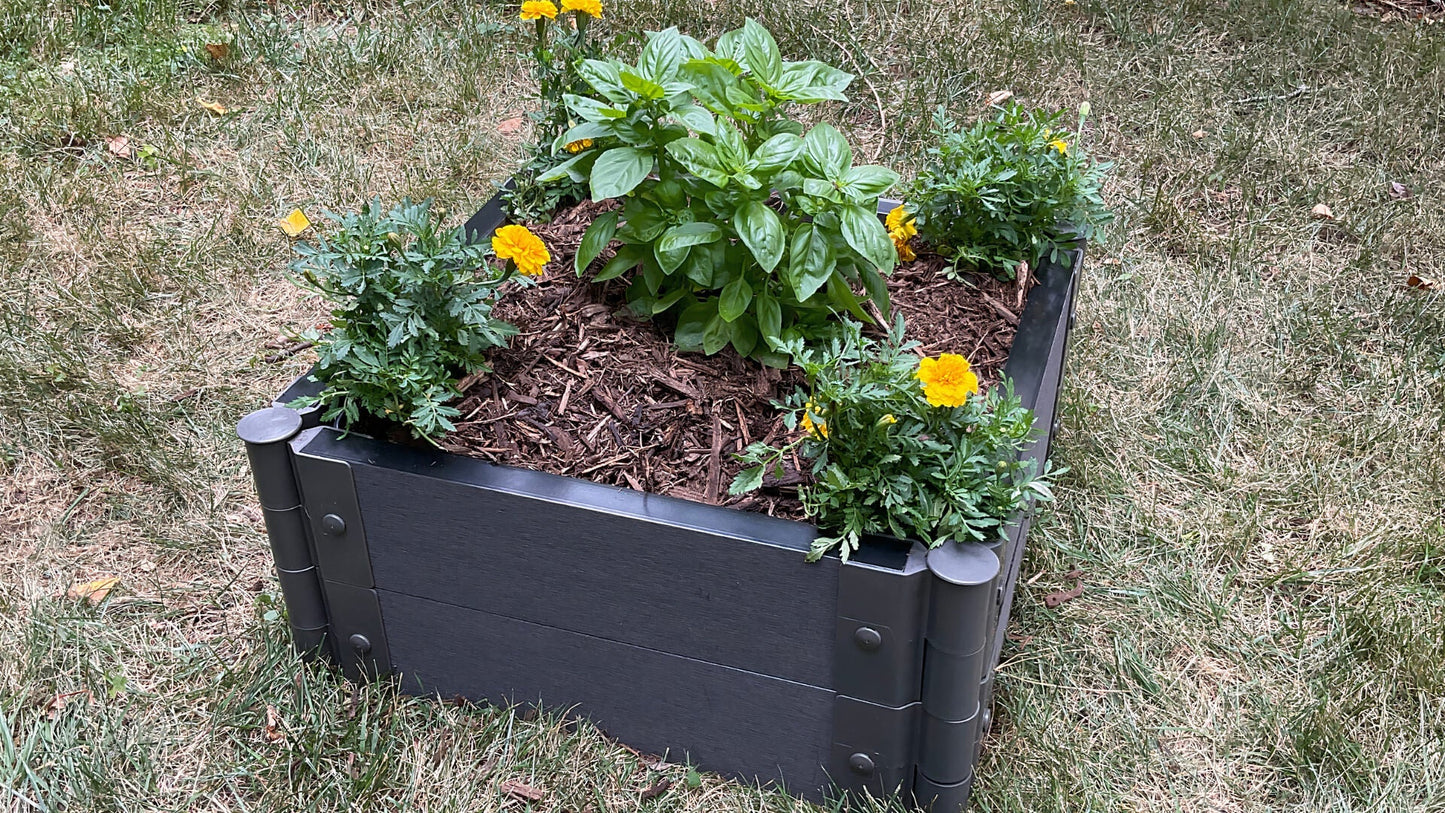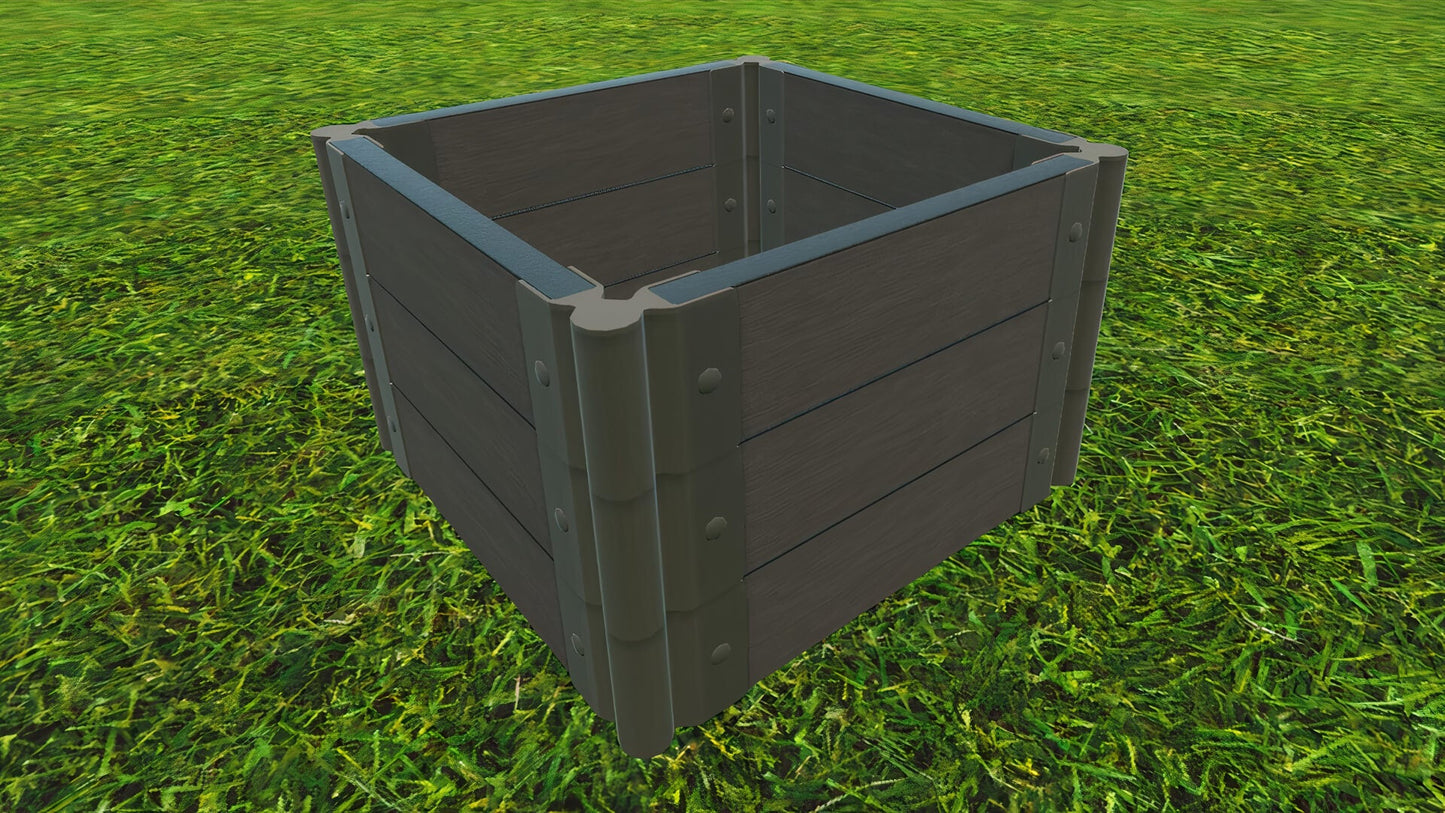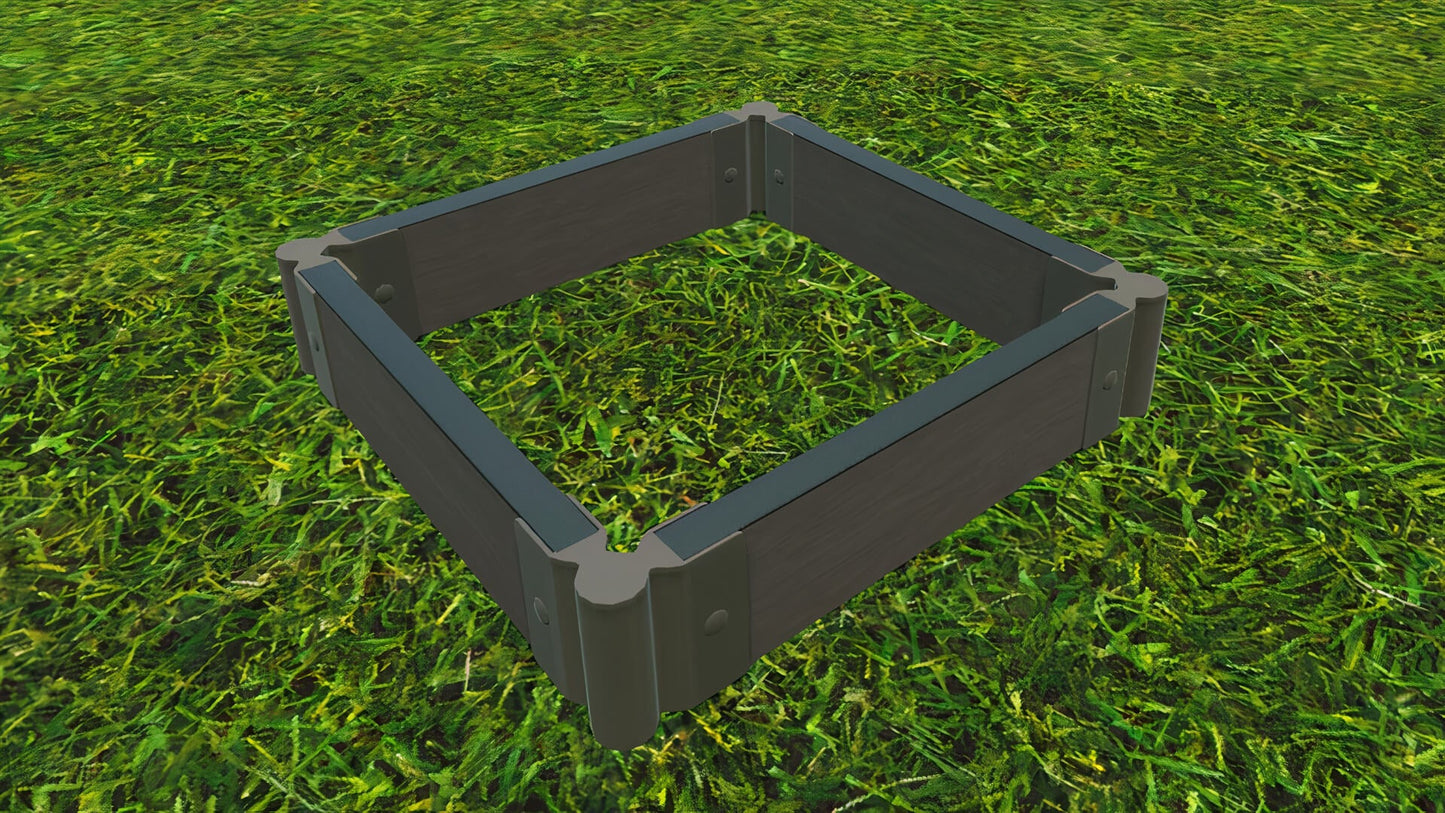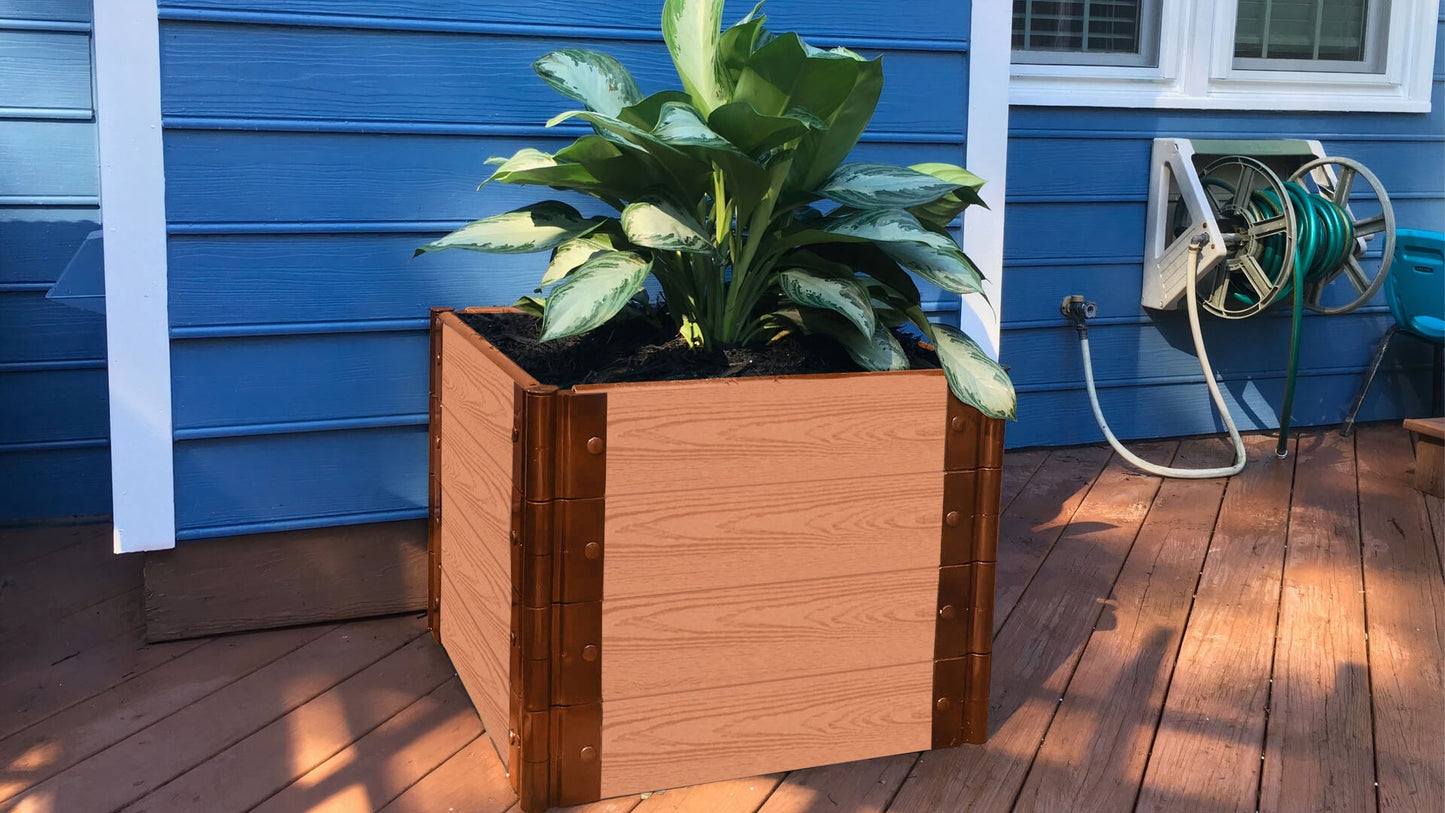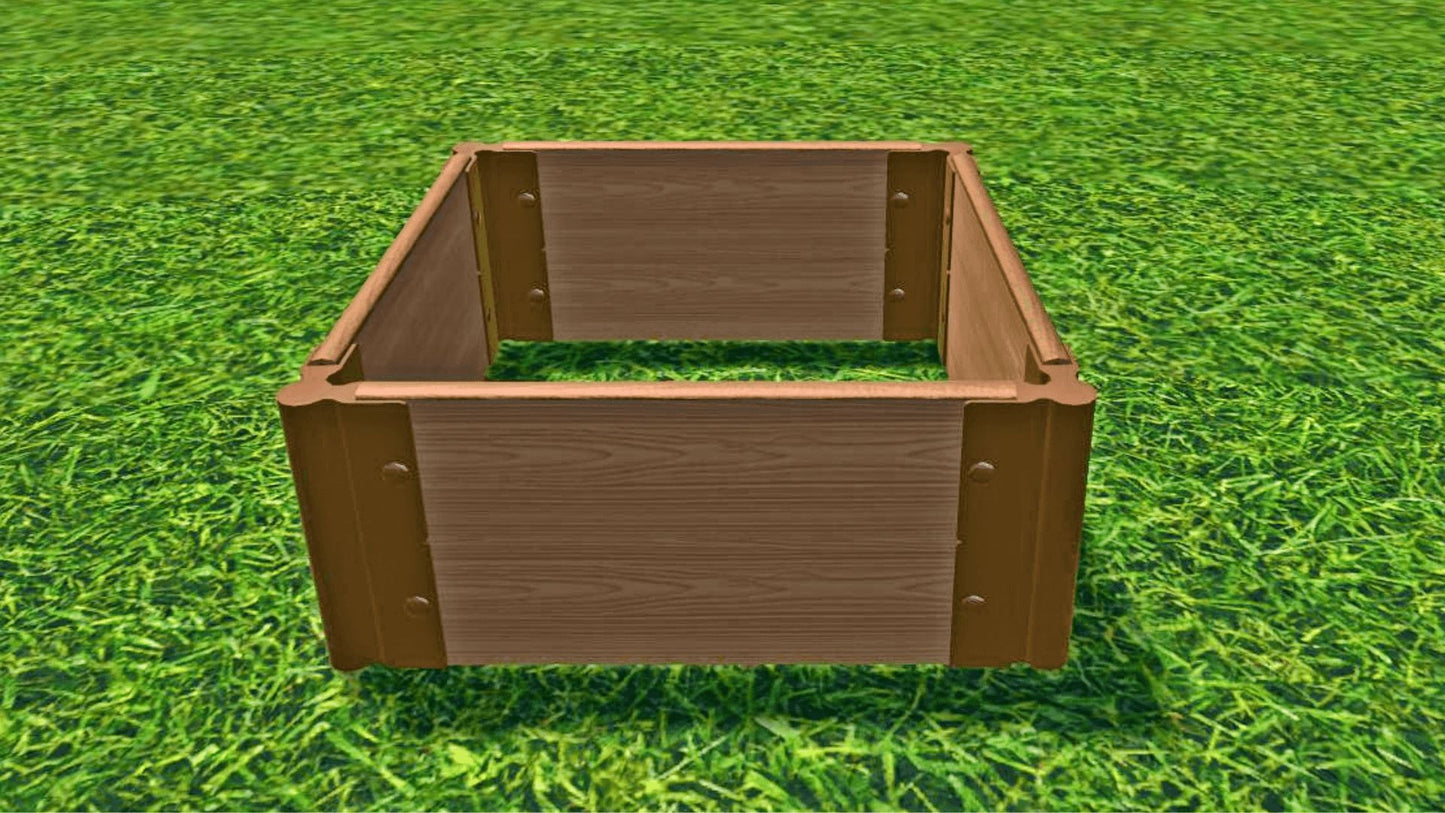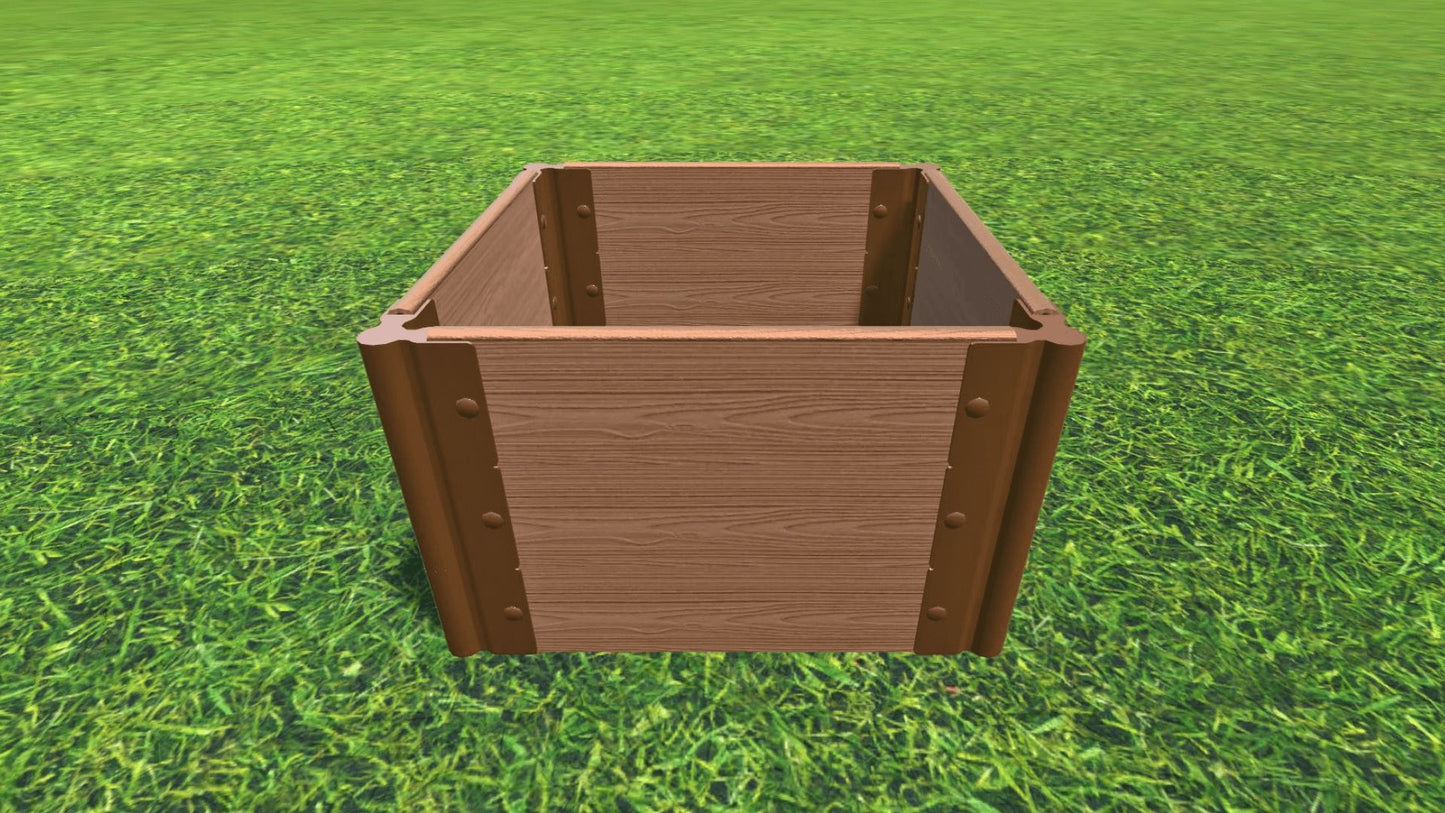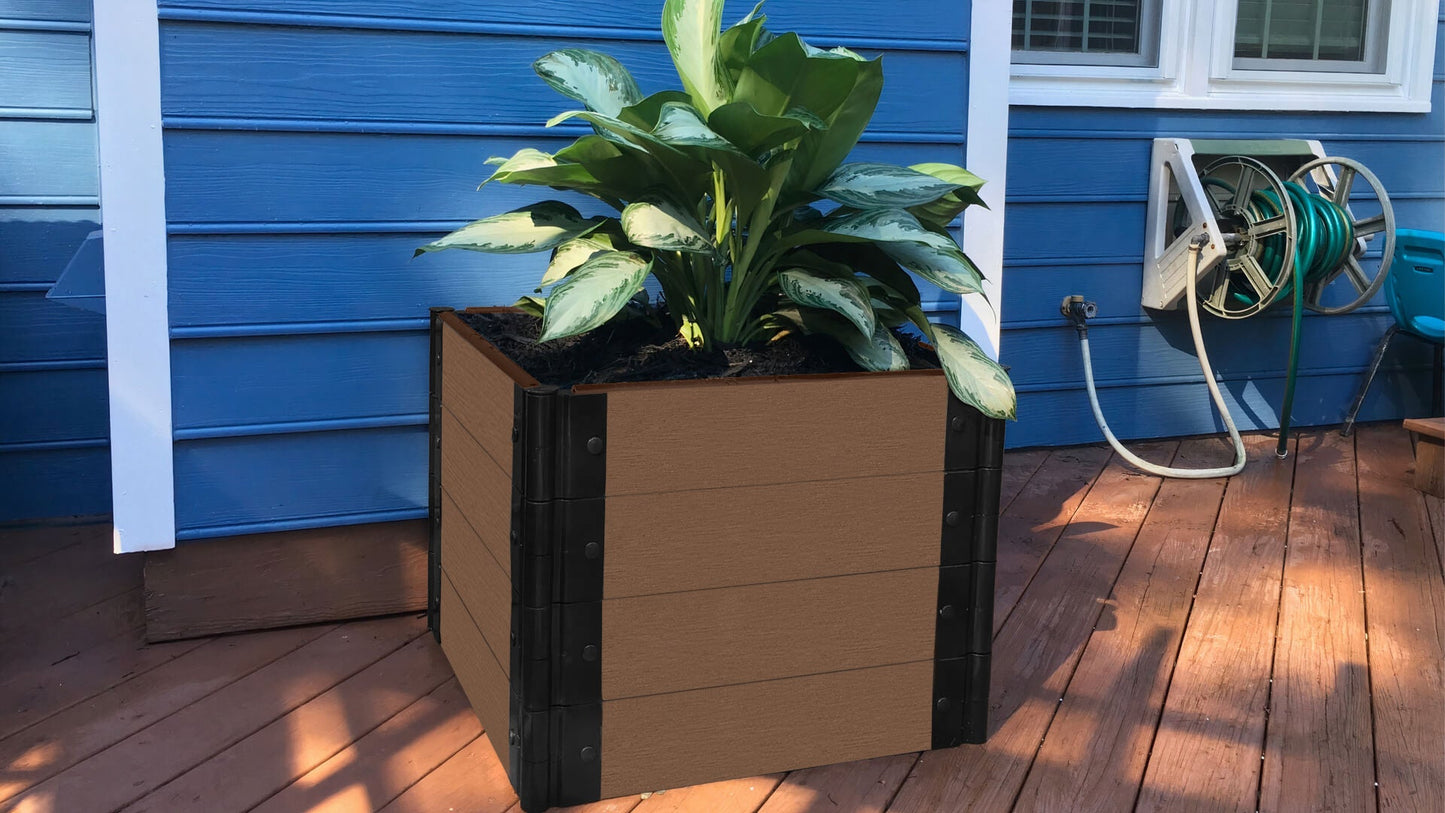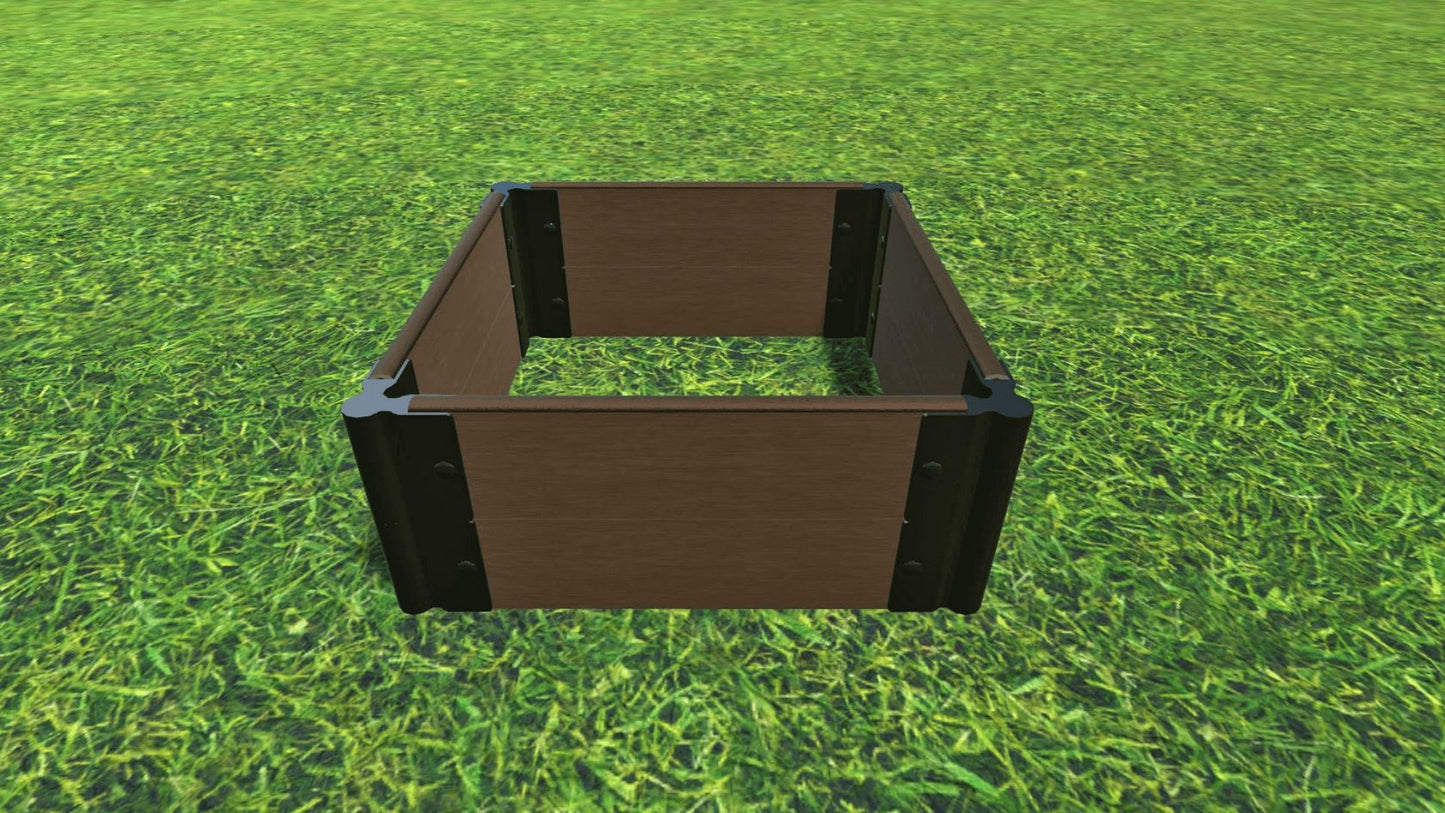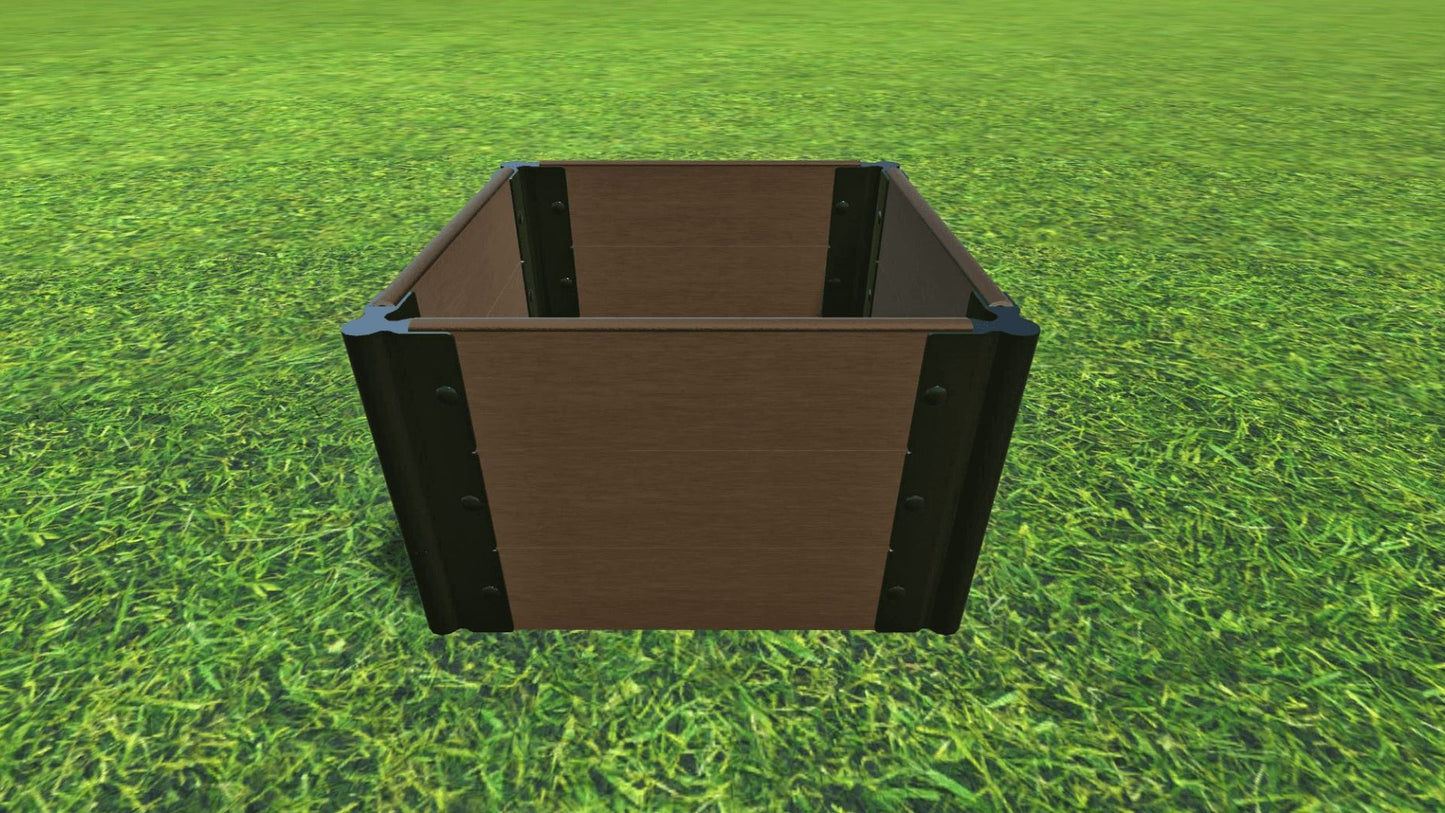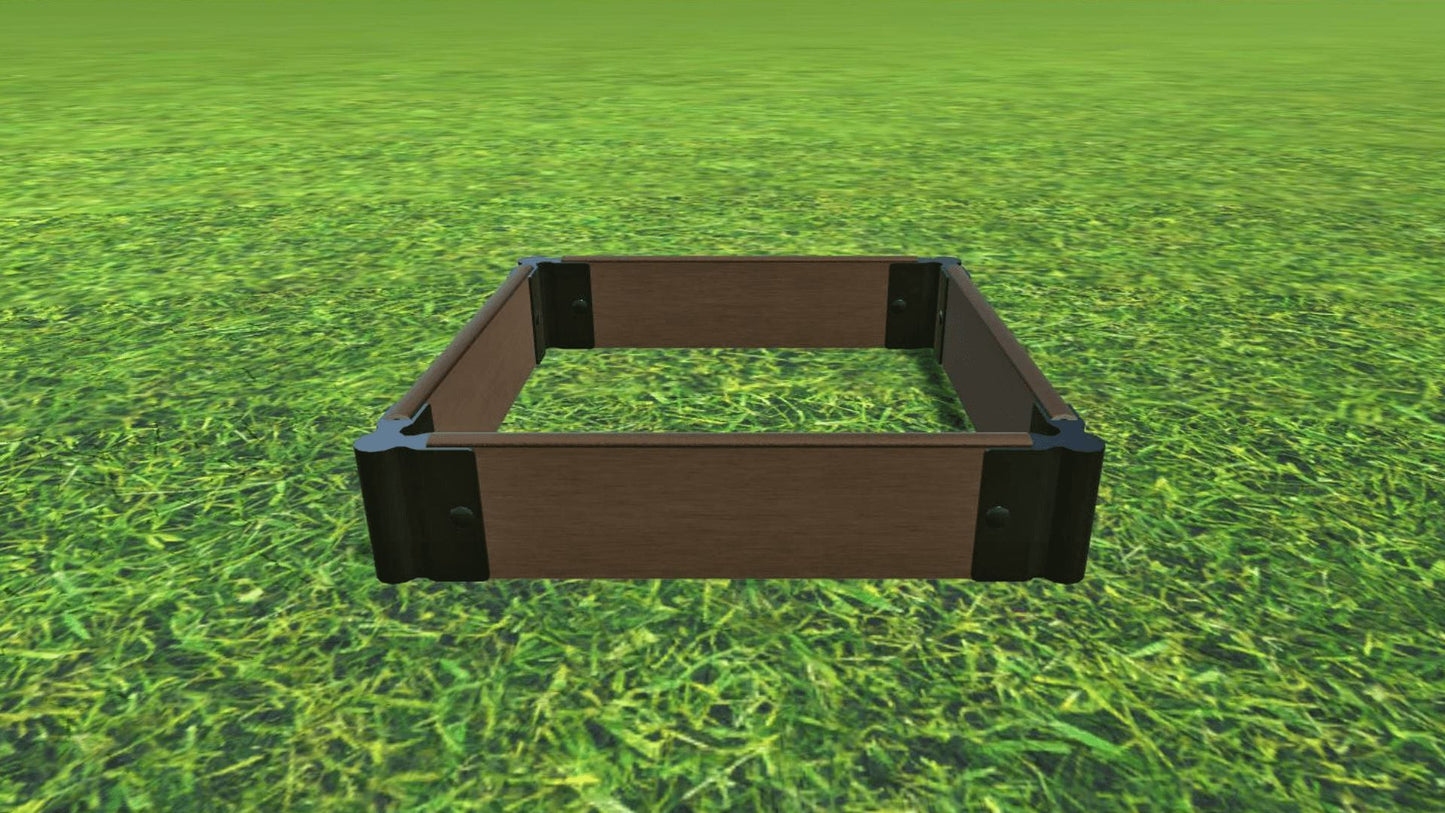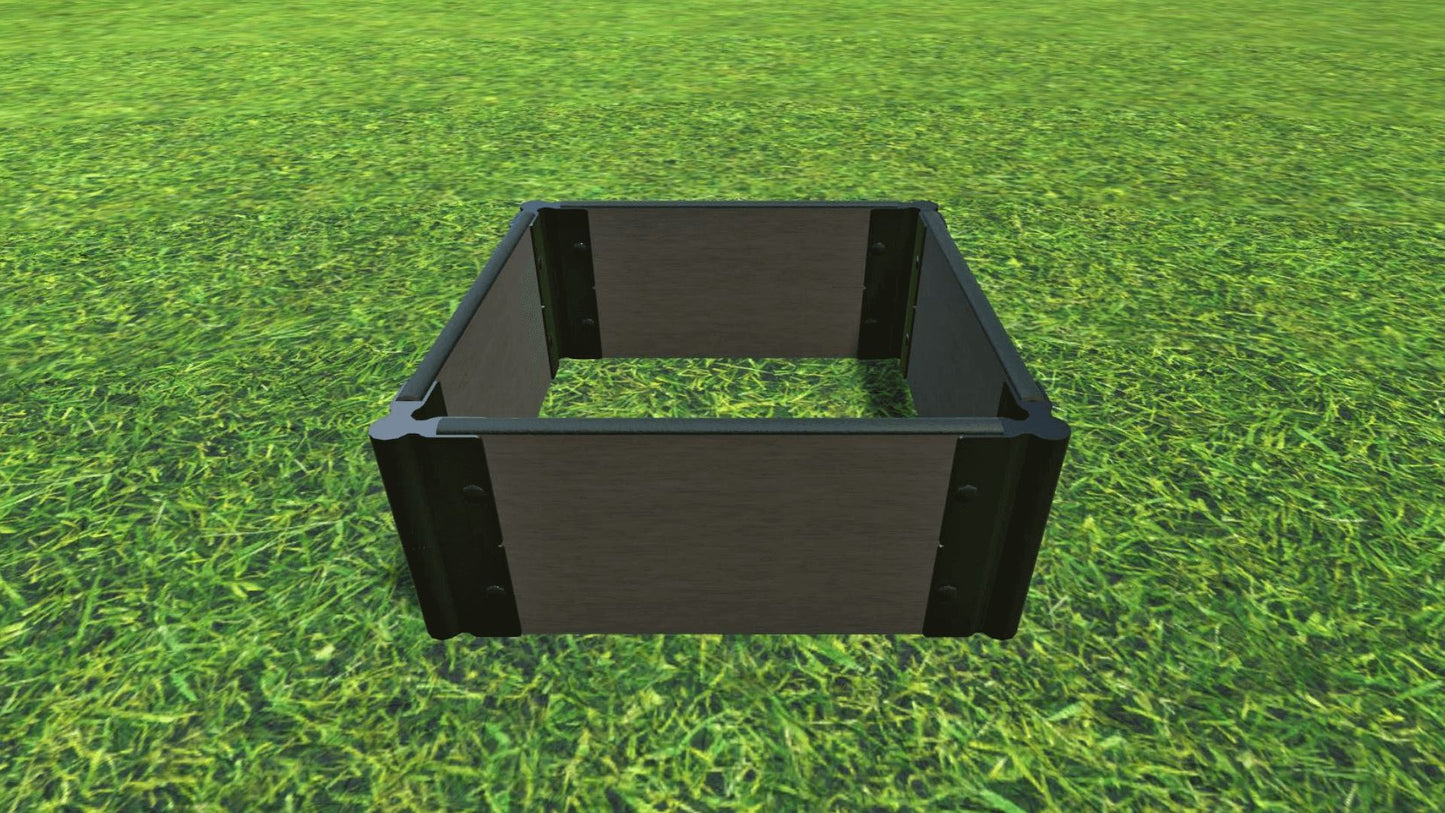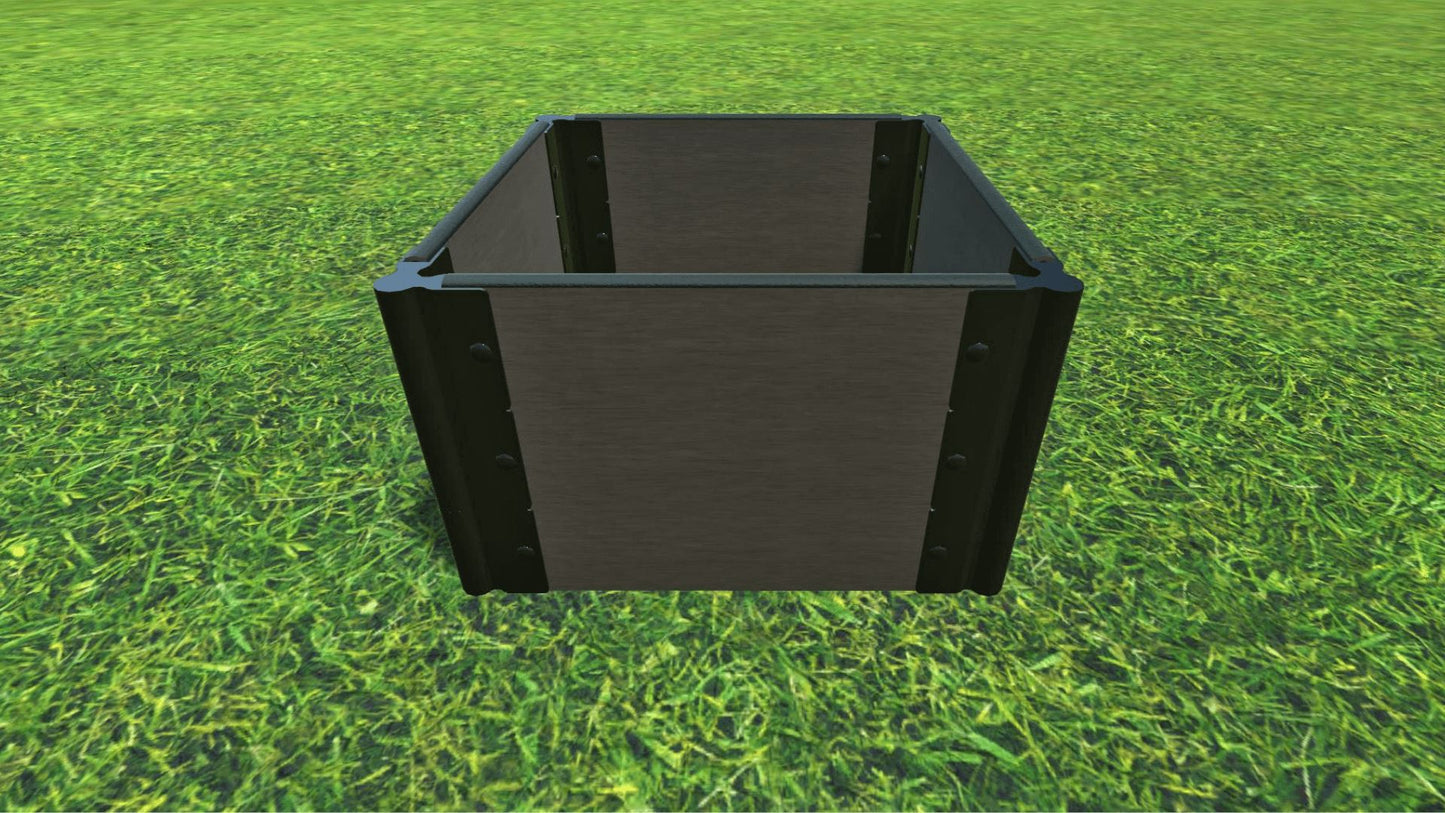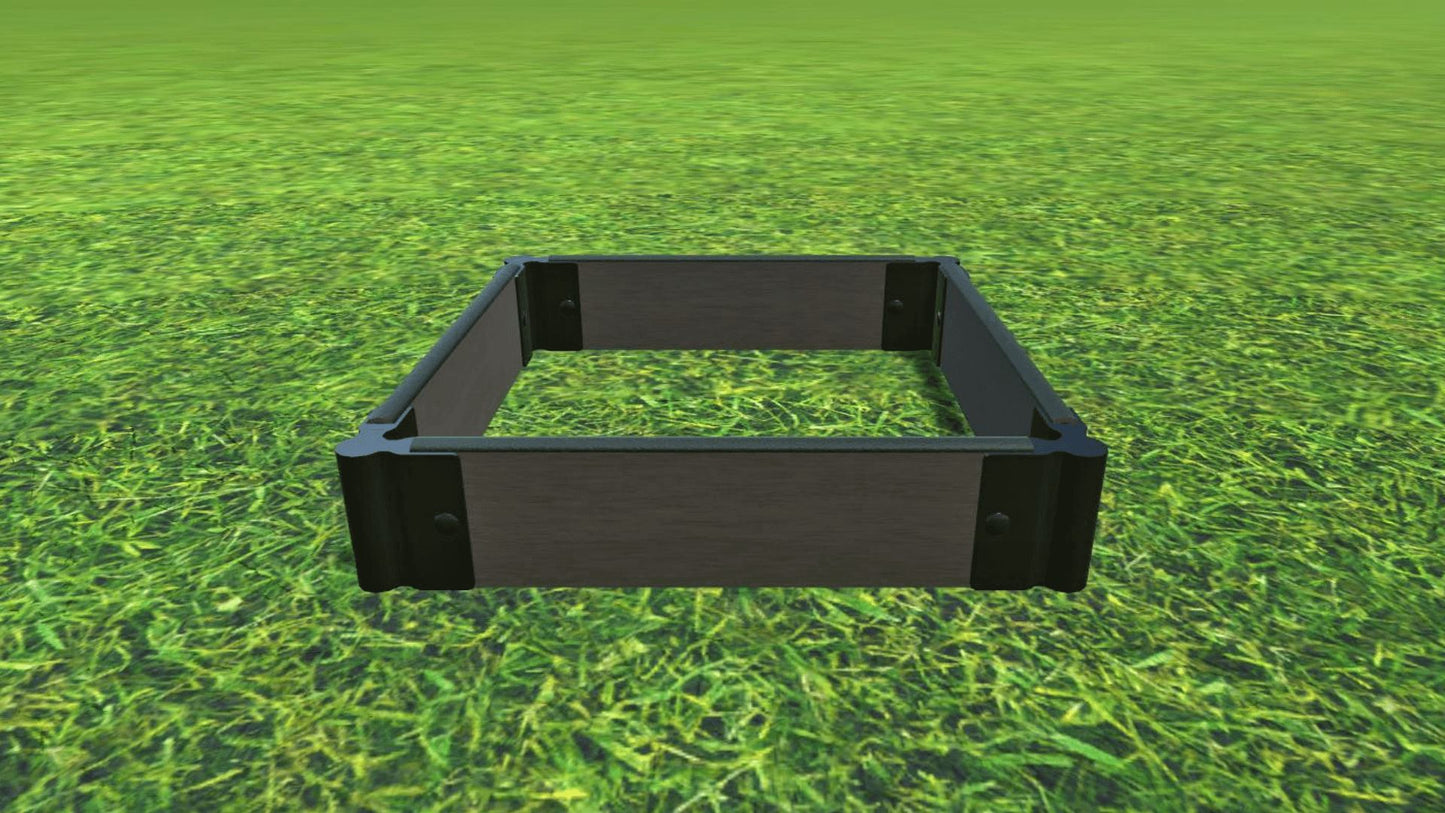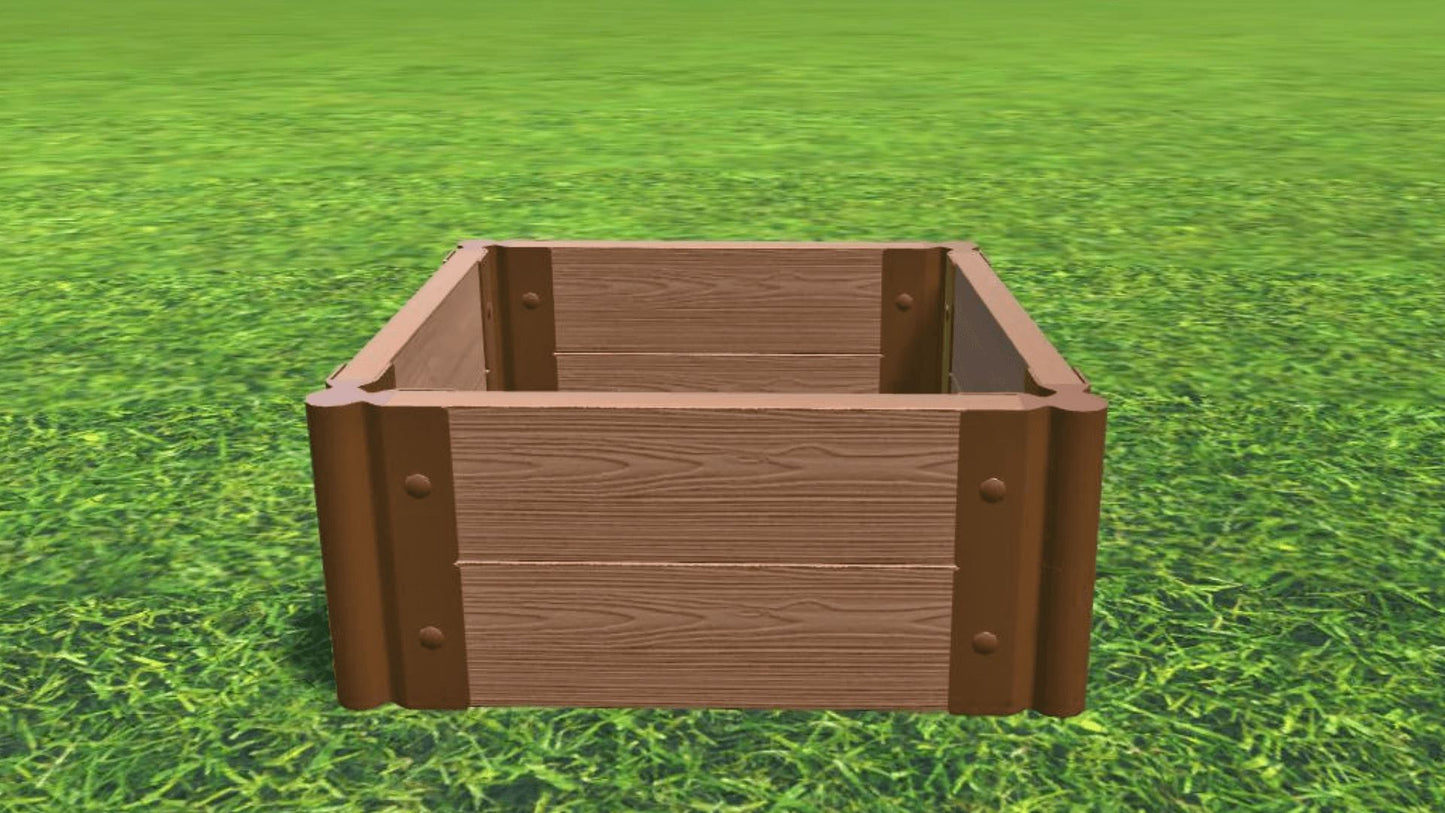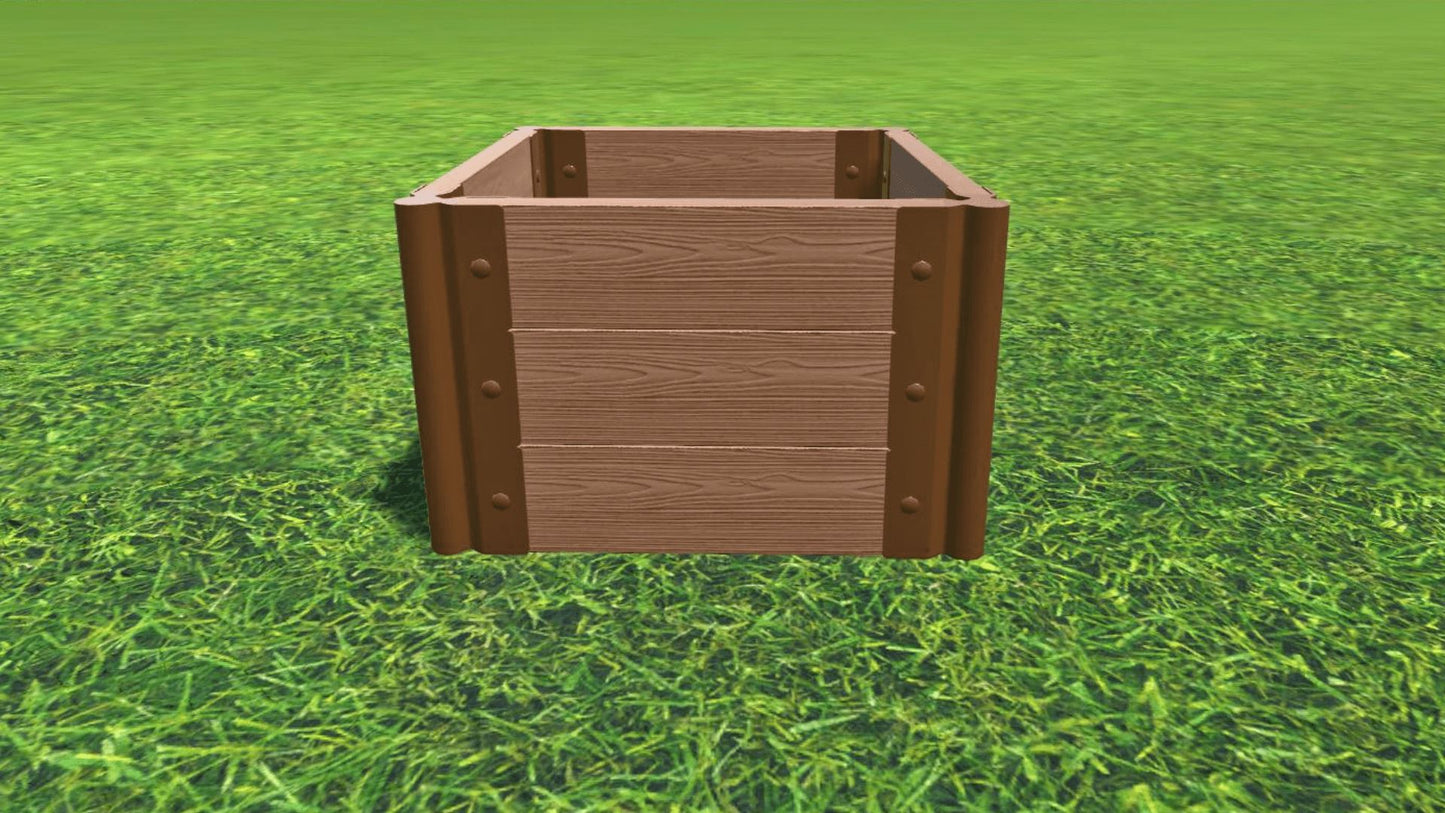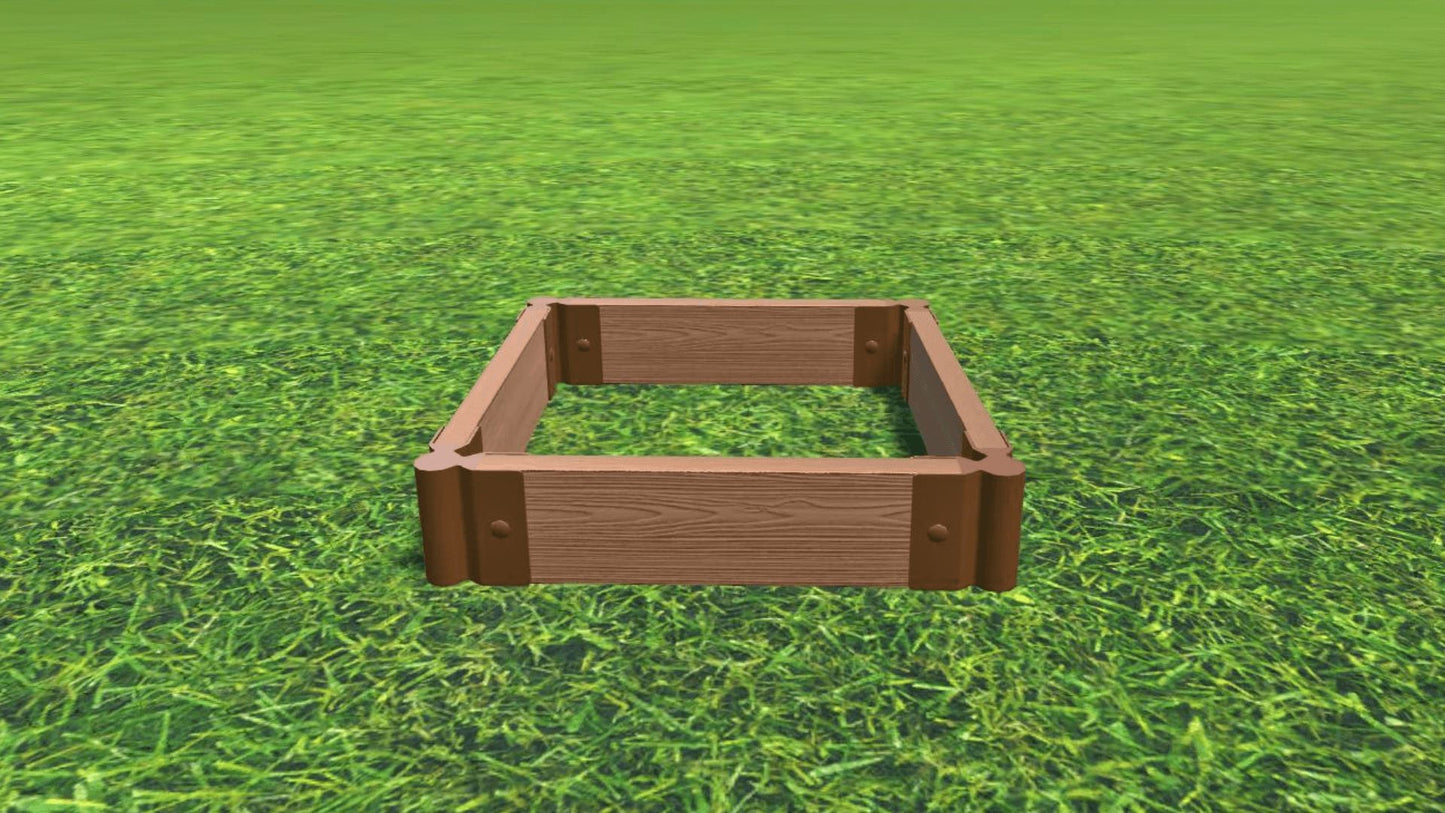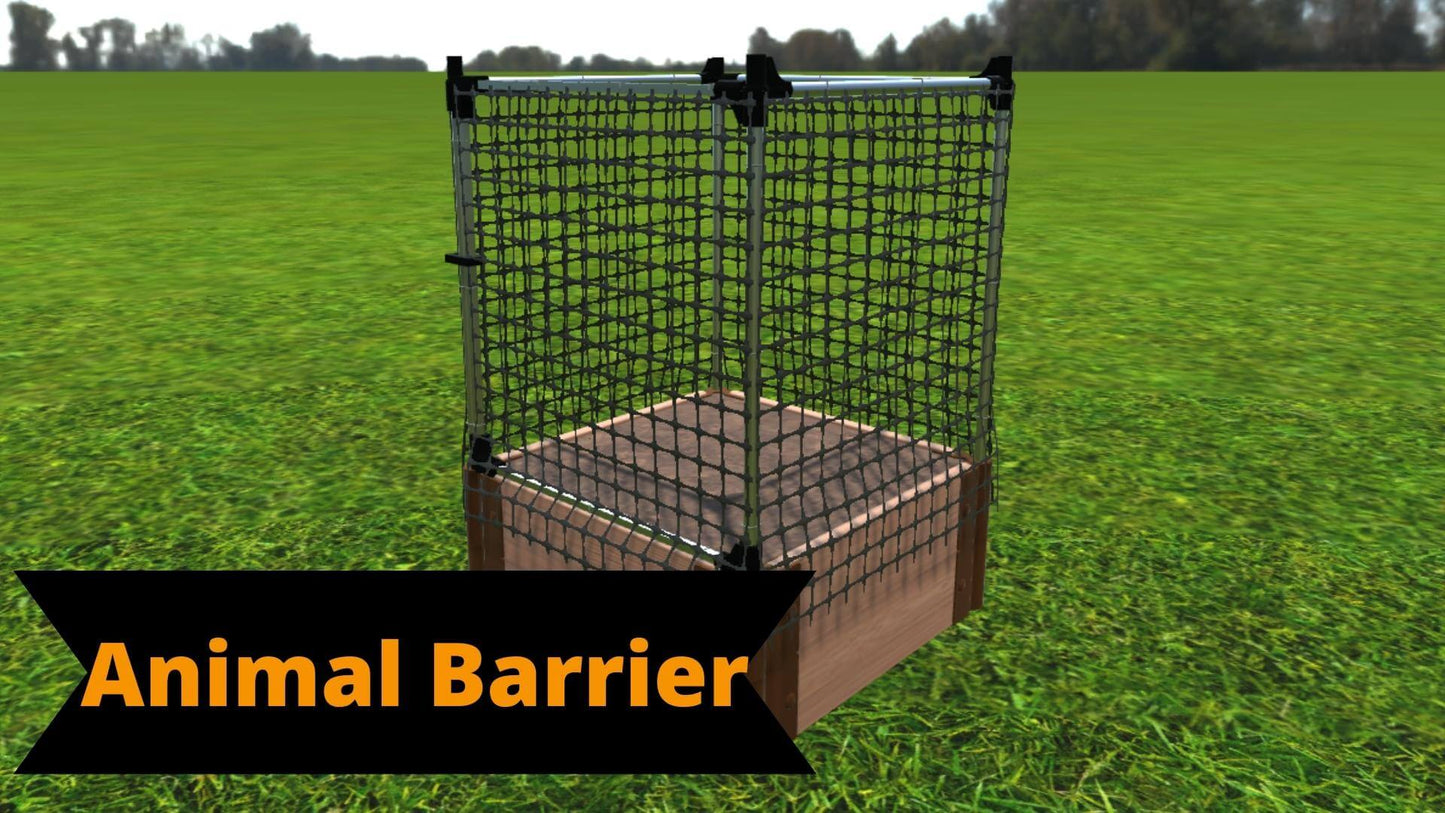 Product Features
The equivalent of 43 single-use plastic bottles are diverted from oceans and landfills to make each 2 ft. 2" Profile composite board!
Food-safe composite boards are made from 38% HDPE Plastic and 62% Certified Sustainably Sourced Wood Fibers.
4 square feet of planting area
Create unique designs with 270 degree pivoting brackets.
Earth-friendly boards made from recycled plastic are durable and all-weather with a textured wood-grain finish.
Durability and low-maintenance – unlike cedar, composite boards are designed for durability. Boards will not rot, splinter or disintegrate. Bug & Termite Resistant.
Increase the garden's size and dimensions by adding additional kits.
Easy to follow Assembly Instructions included.
Product Description
The Square 2 x 2 Raised Garden Bed
This 2' x 2' Raised Garden Bed delivers on looks, functionality and flexibility! The composite boards are made of a mixture of recycled plastic and sustainably sourced wood fibers. This planter offers 4 square feet of growing space, great for anyone looking to dip their feet into the world of growing plants!
With 4 square feet of available planting area this is a great starter garden for you to build on. This raised garden bed works perfectly as an herb or flower garden. For easier harvesting, try to leave a few feet of tending space on each side so you can grab herbs for dinner any time!
Easy assembly and Customization
Snap-lock joints make it easy to install our raised garden beds. Simply snap the boards together and you're ready to go! The open-channel boards trap air allowing for great insulation for your soil which retains moisture and prevents heat loss, so you can grow your plants faster. The result is a healthy, thriving garden that is easy to maintain.
Frame It All offers a wide variety of garden bed kits to fit any lawn or landscape. Our patented snap-lock brackets make it easy to assemble and disassemble your garden, and the 270 degree pivot allows for endless design options.
Whether you want to extend your current garden or start a new one, Frame It All has the perfect solution for you. Our garden bed kits are made from high-quality materials and are designed to last for years. So take your gardening to the next level with Frame It All.
Vermicomposting in your garden
The Worm it All Composter is the perfect way to turn your deep raised bed into a composter. By adding chopped leaves, grass clippings, semi-rotted compost and mealtime left-overs to the soil, you will encourage earthworms to take up residence, be active and thrive. The box is made of durable plastic and features holes to ensure that your worms have easy access to the scraps. The Frame It All Worm Box is a great way to add nutrients to your soil and encourage healthy plant growth.
Square Foot Gardening is a great way to get the most out of your raised garden. By visualizing the garden bed in square foot sections, you can easily plant a different plant in each section. This technique helps to maximize the space in your garden bed, and it also helps to prevent overcrowding. With Square Foot Gardening, you can easily get great results from your raised garden.
Why Shop With Frame It All for Your 2' X 2' Garden Bed?
The Frame It All system, designed by our founder and former landscaper Anthony Topping, is made up of modular components that snap together quickly and easily, so anyone can create a beautiful garden or sandbox in just minutes. The line includes everything from straight to curved boards, so you can customize your design to fit any space. And because the system is modular, you can add on or reconfigure your garden at any time - giving you the flexibility to change your garden bed as your needs evolve. Whether you're looking to create a simple border or an elaborate backyard oasis, the Frame It All system is the perfect solution.
A NOTE FROM ANTHONY ON THE DESIGN OF THIS PRODUCT:
"Here is a great way to get started in raised bed gardening. You can easily increase the size of your raised garden bed by adding kits which can stack and connect to expand your garden over time. It's so easy. No need to move soil – just stack onto your raised garden and fill with more soil or, to increase the length swing out one side board and add boards." – Anthony
Warranty and Product Registration
Register your Warranty: Please email the following information to support@frameitall.com
Name of the Vendor/Website where the product was purchased?
Purchase Order # or Order #?
SKU # and Quantity of the Product(s) that were purchased?
First and Last name of the person associated with the order?
Best Phone Number to reach you?