Regular price
$15.49
Sale price
$12.39
Unit price
per
-20% OFF
Sold out
View full details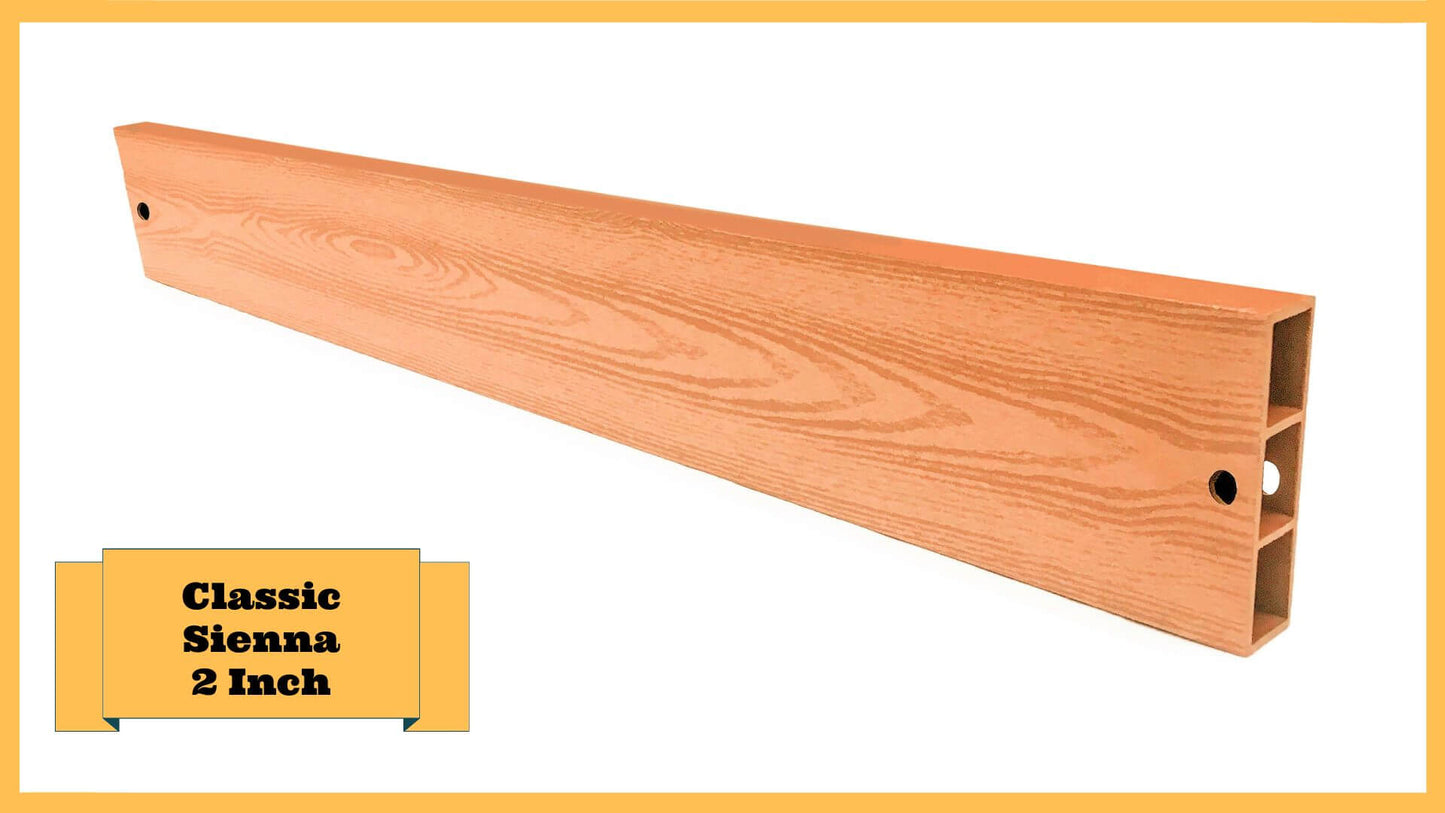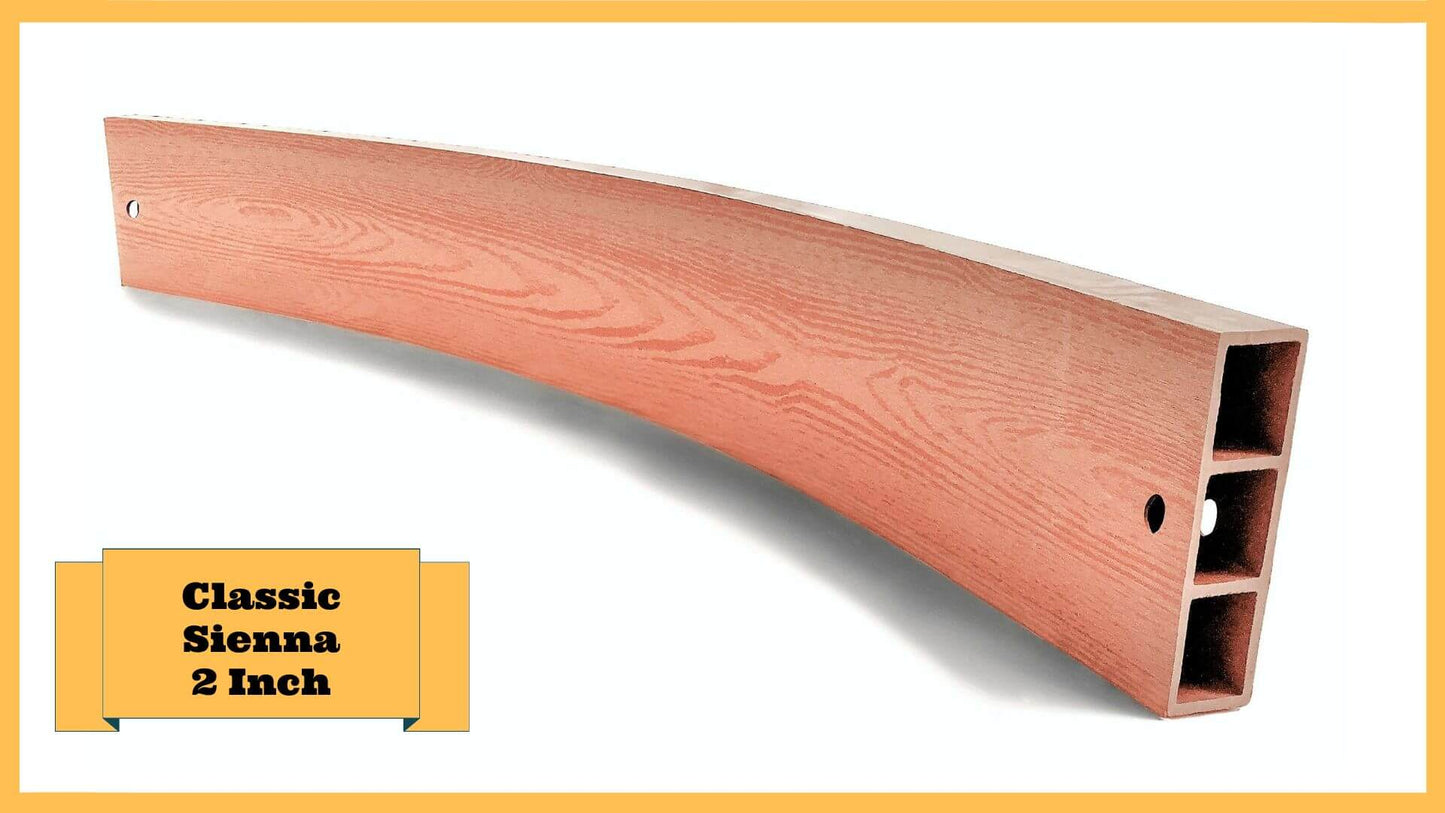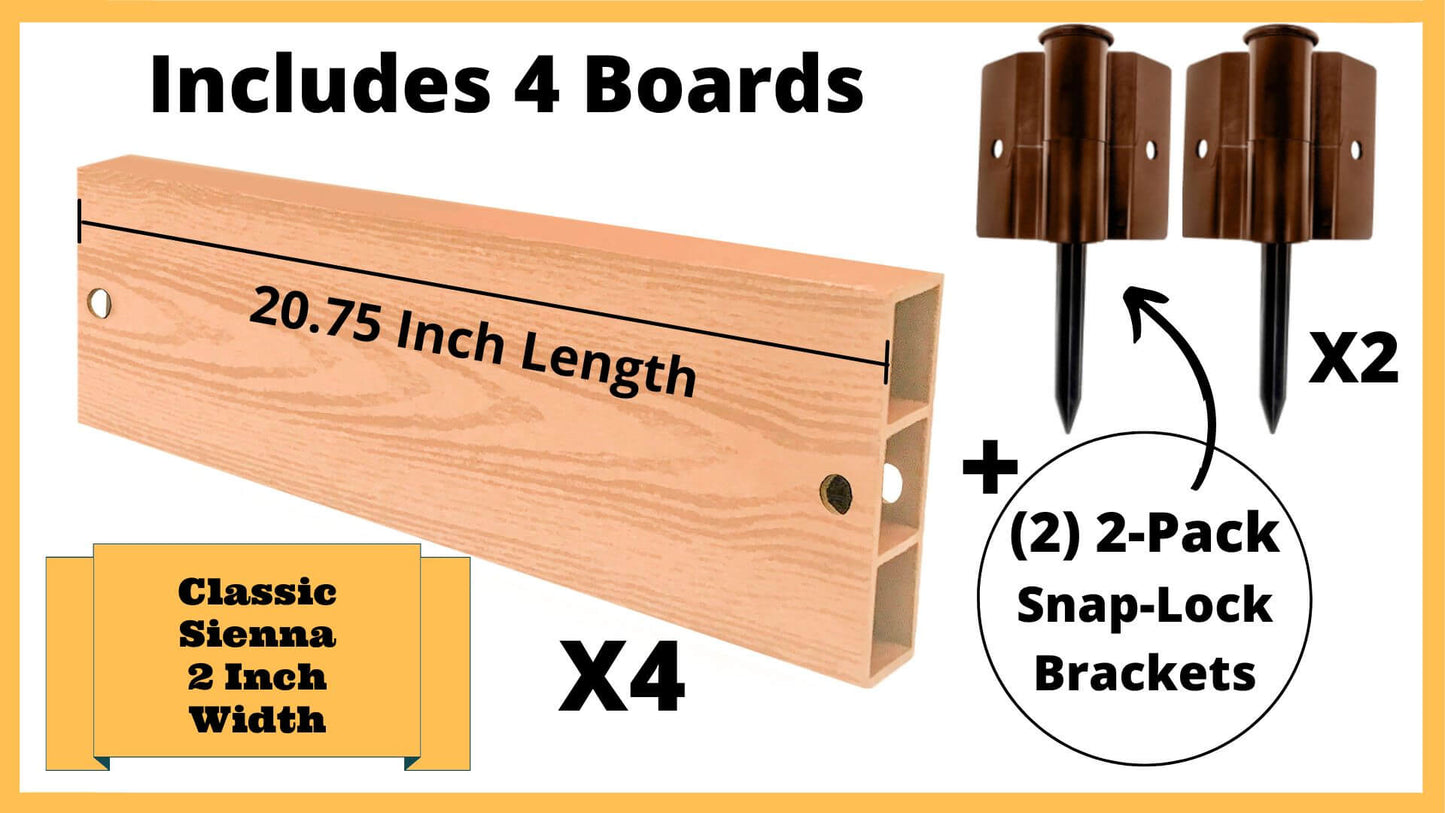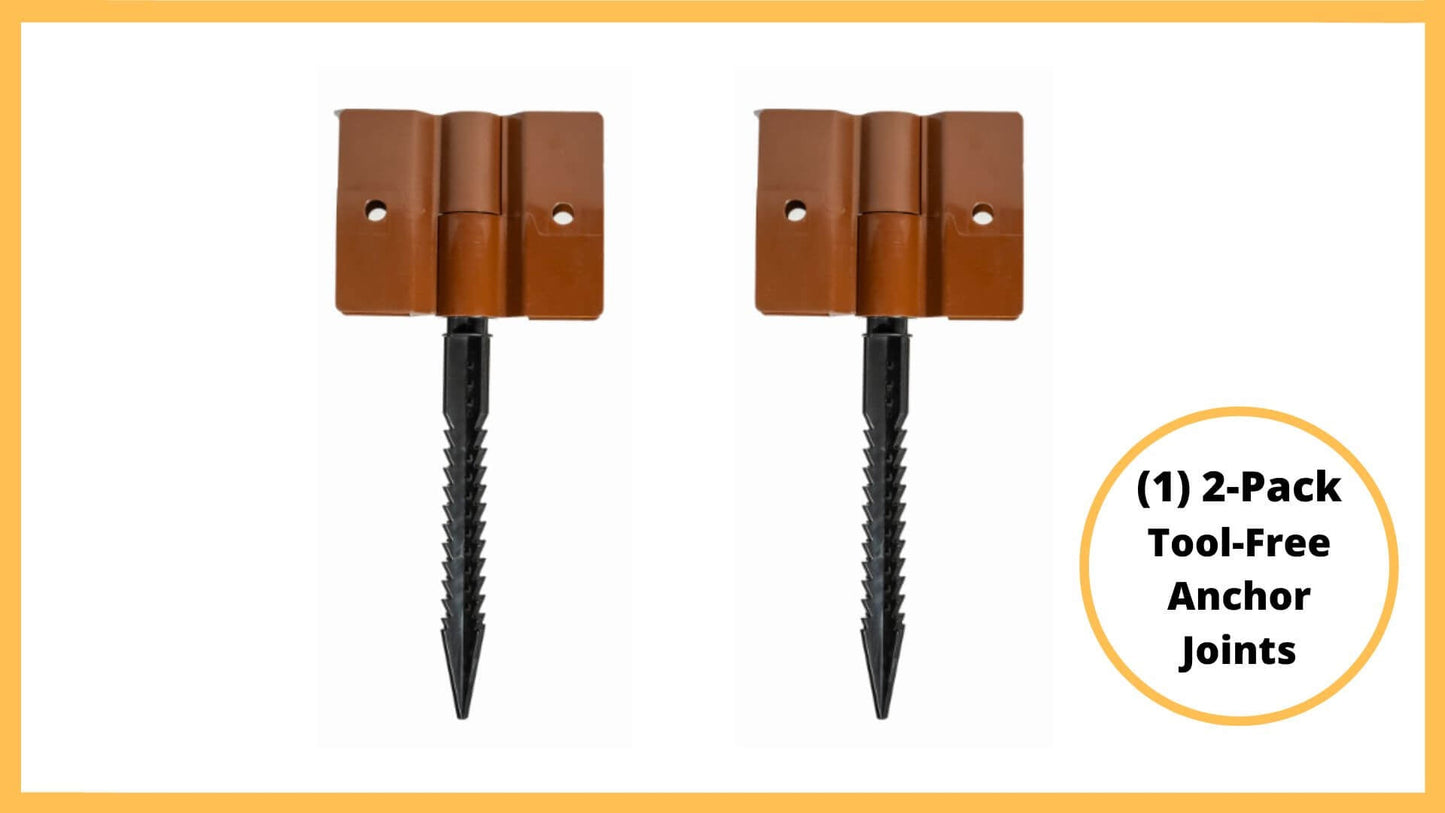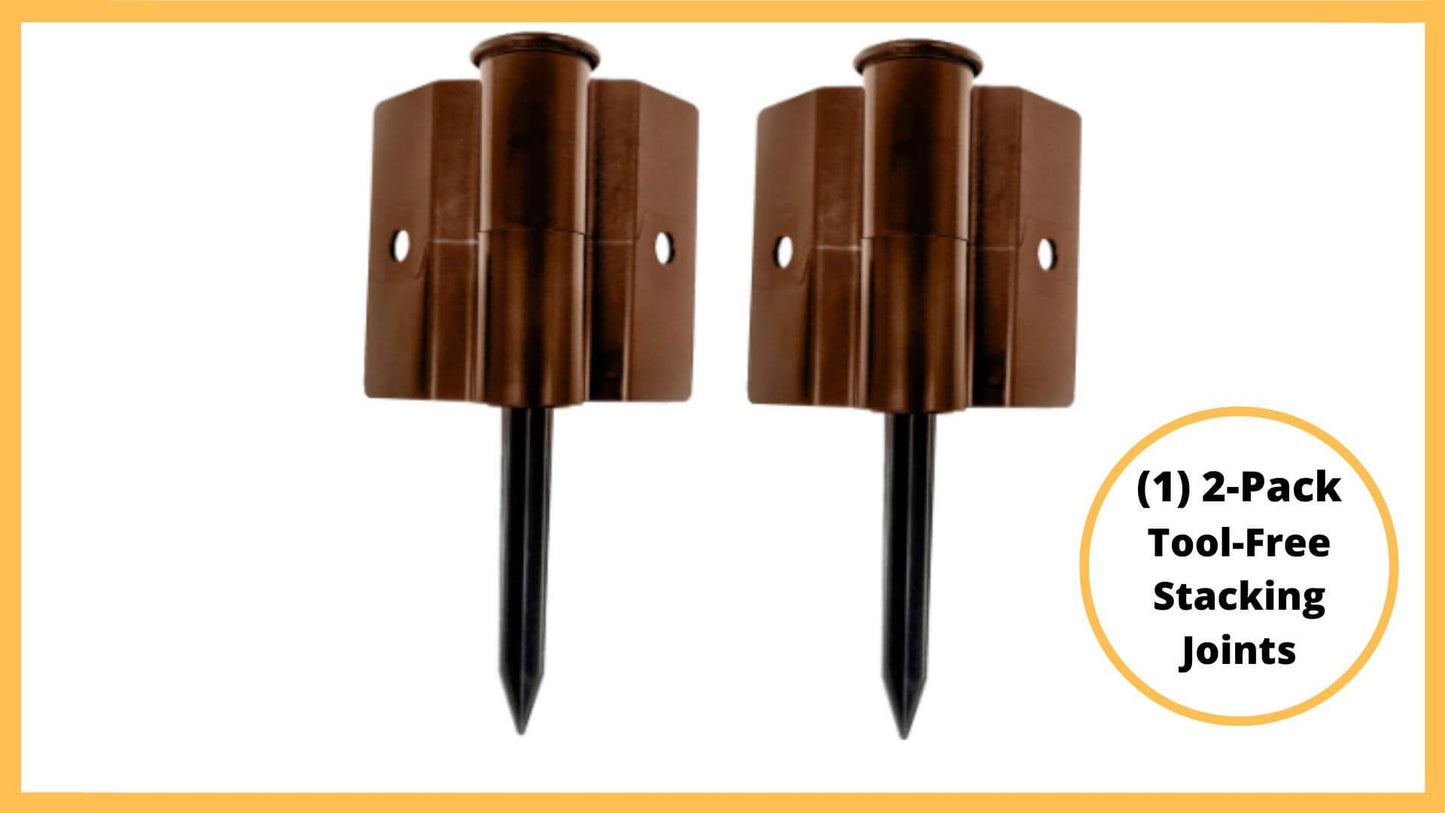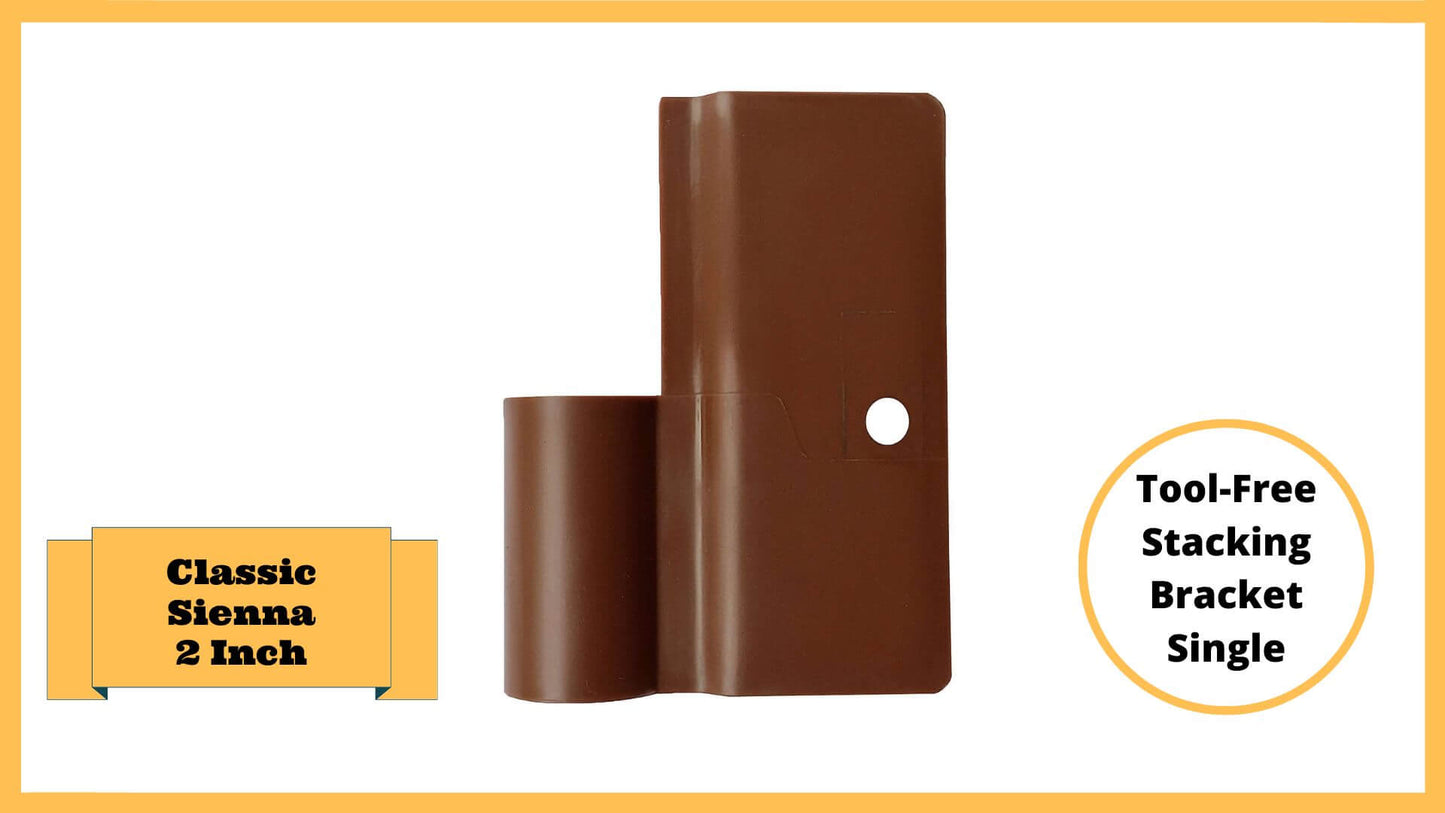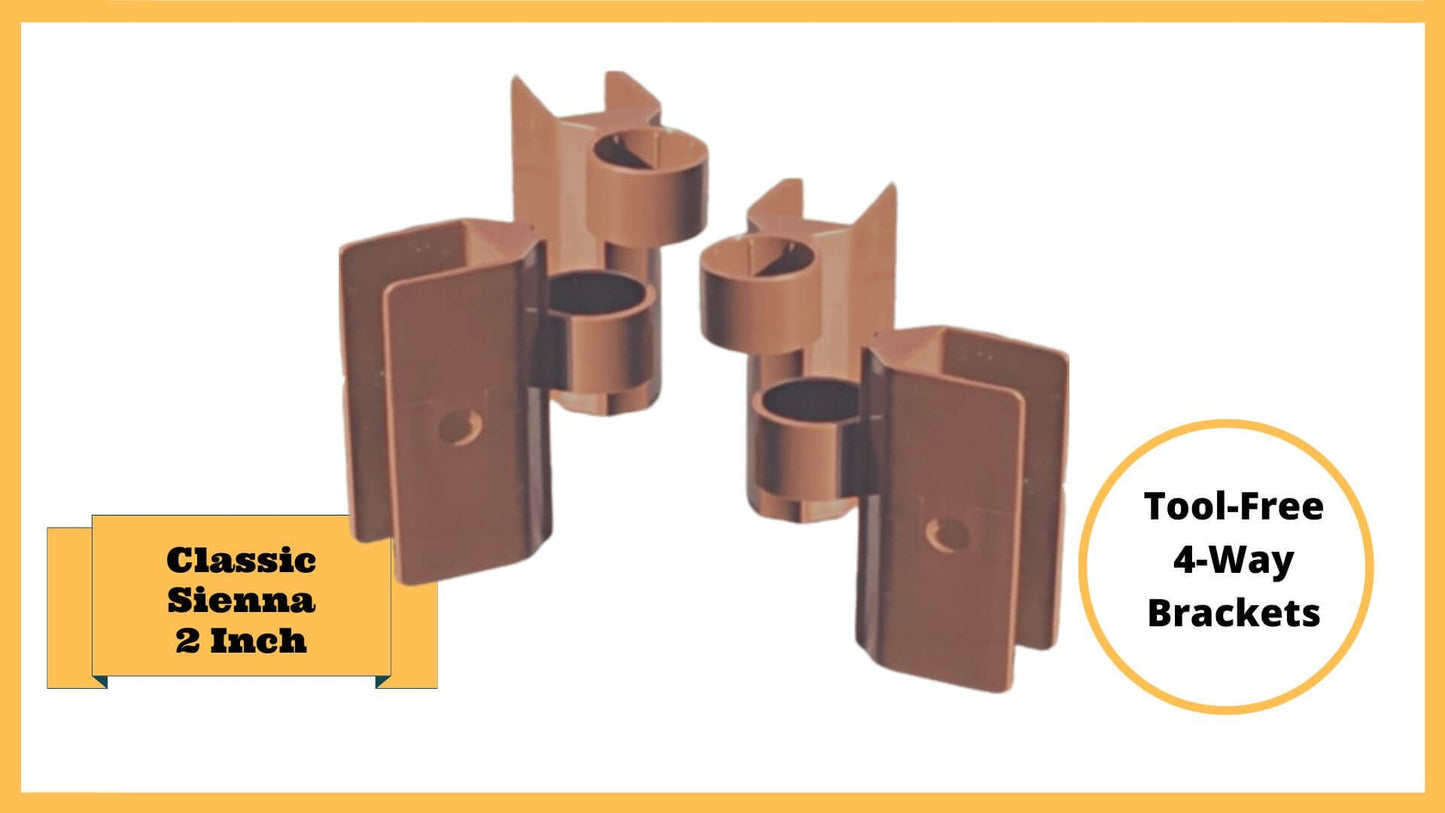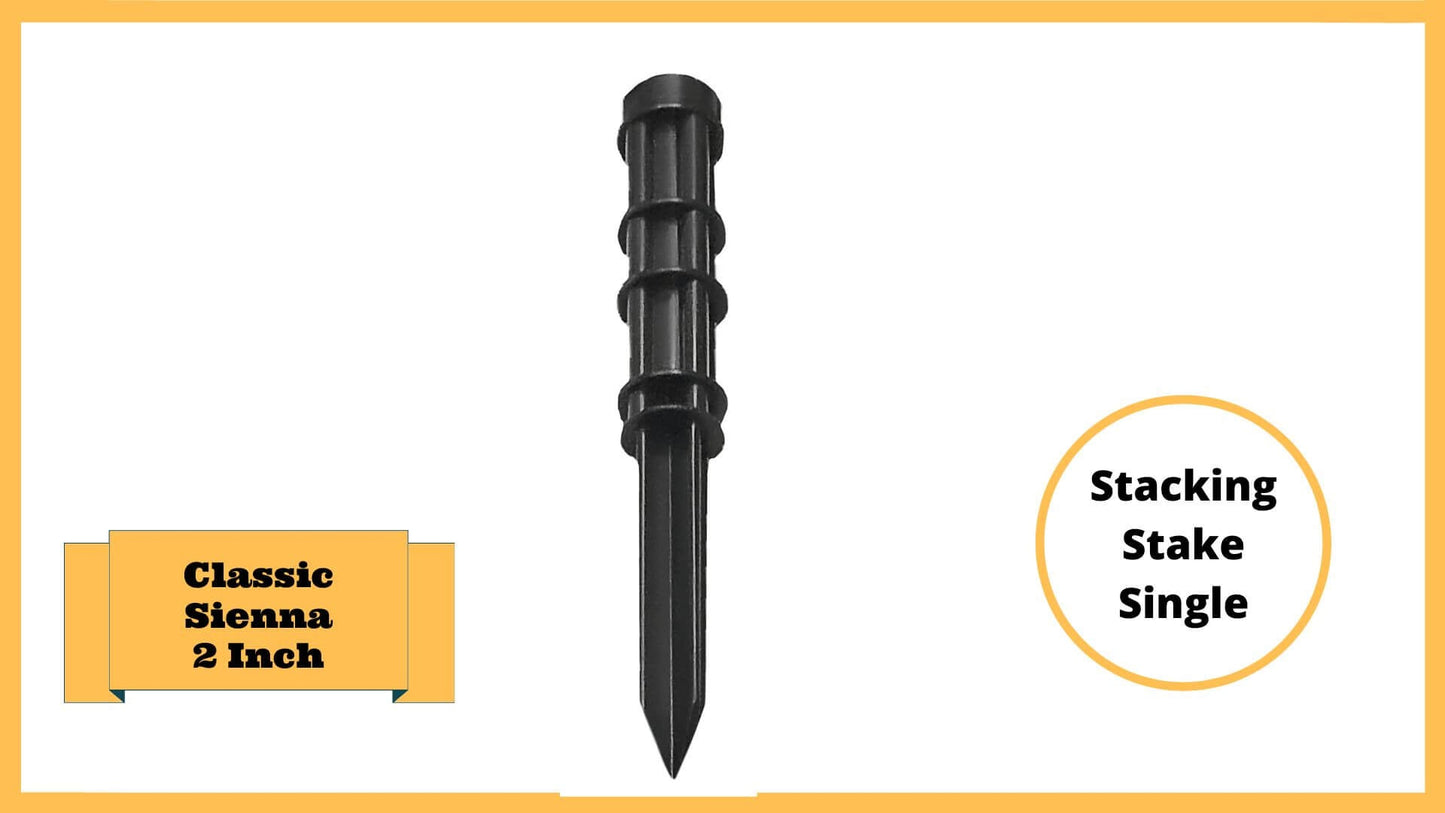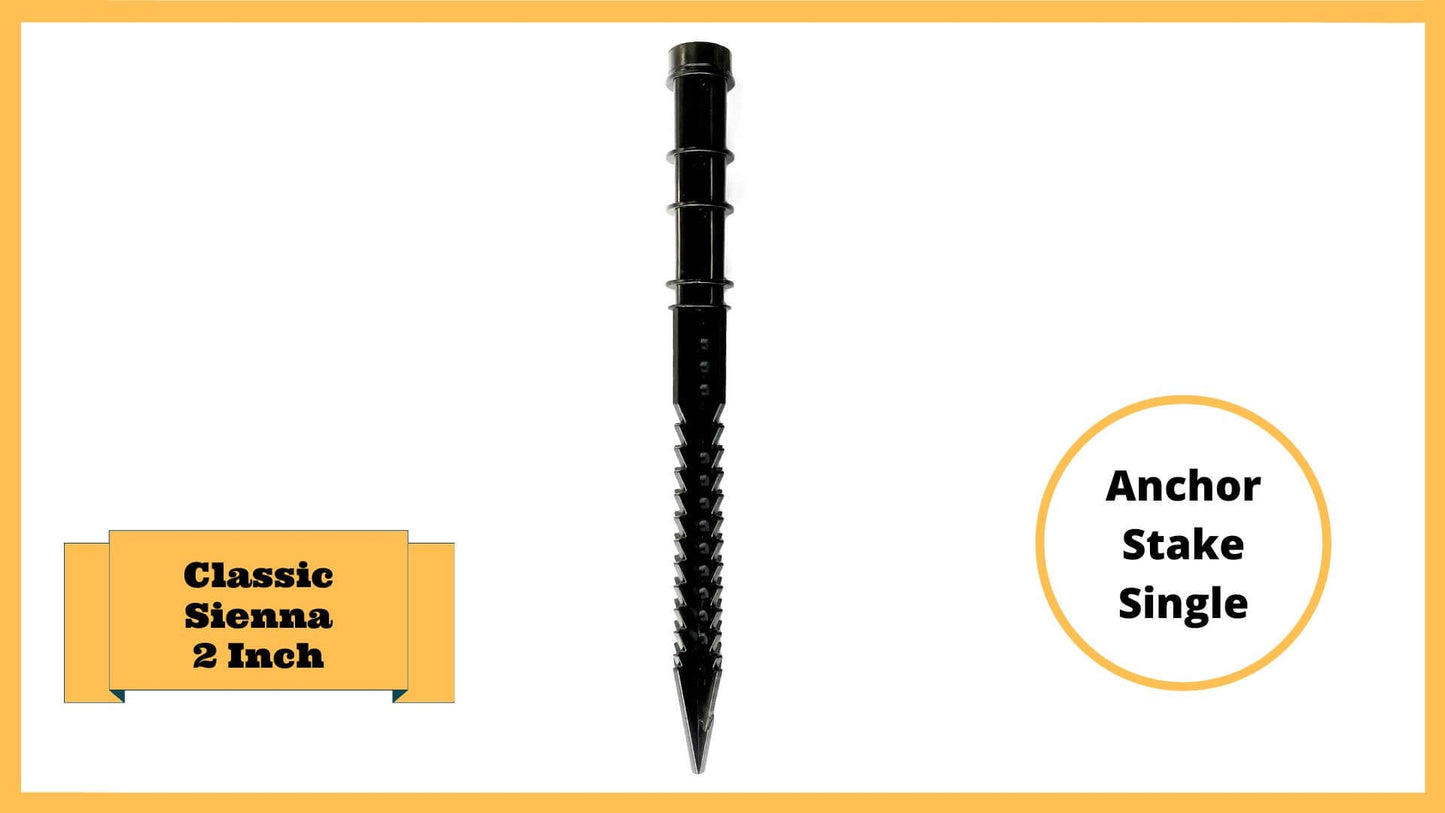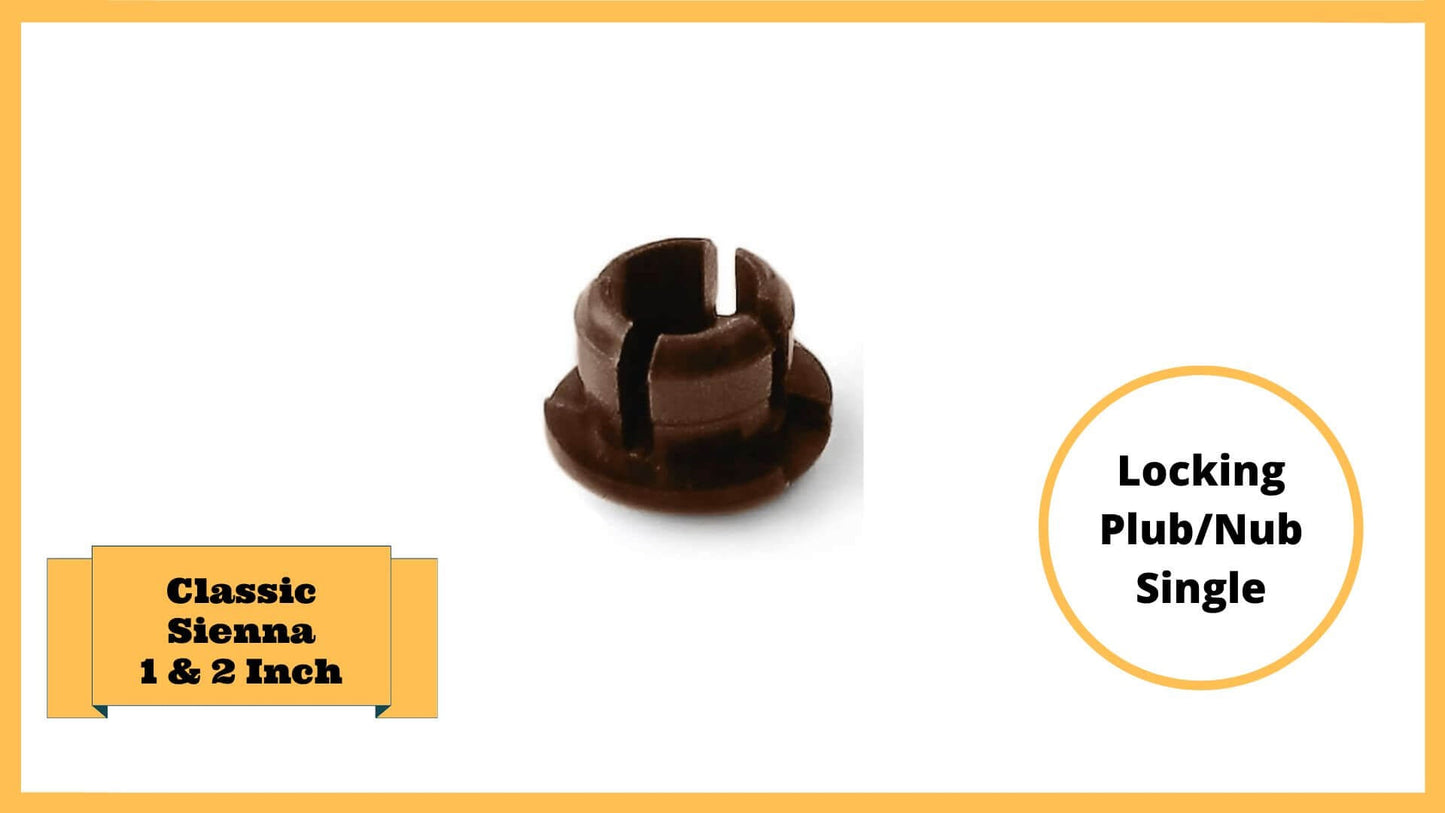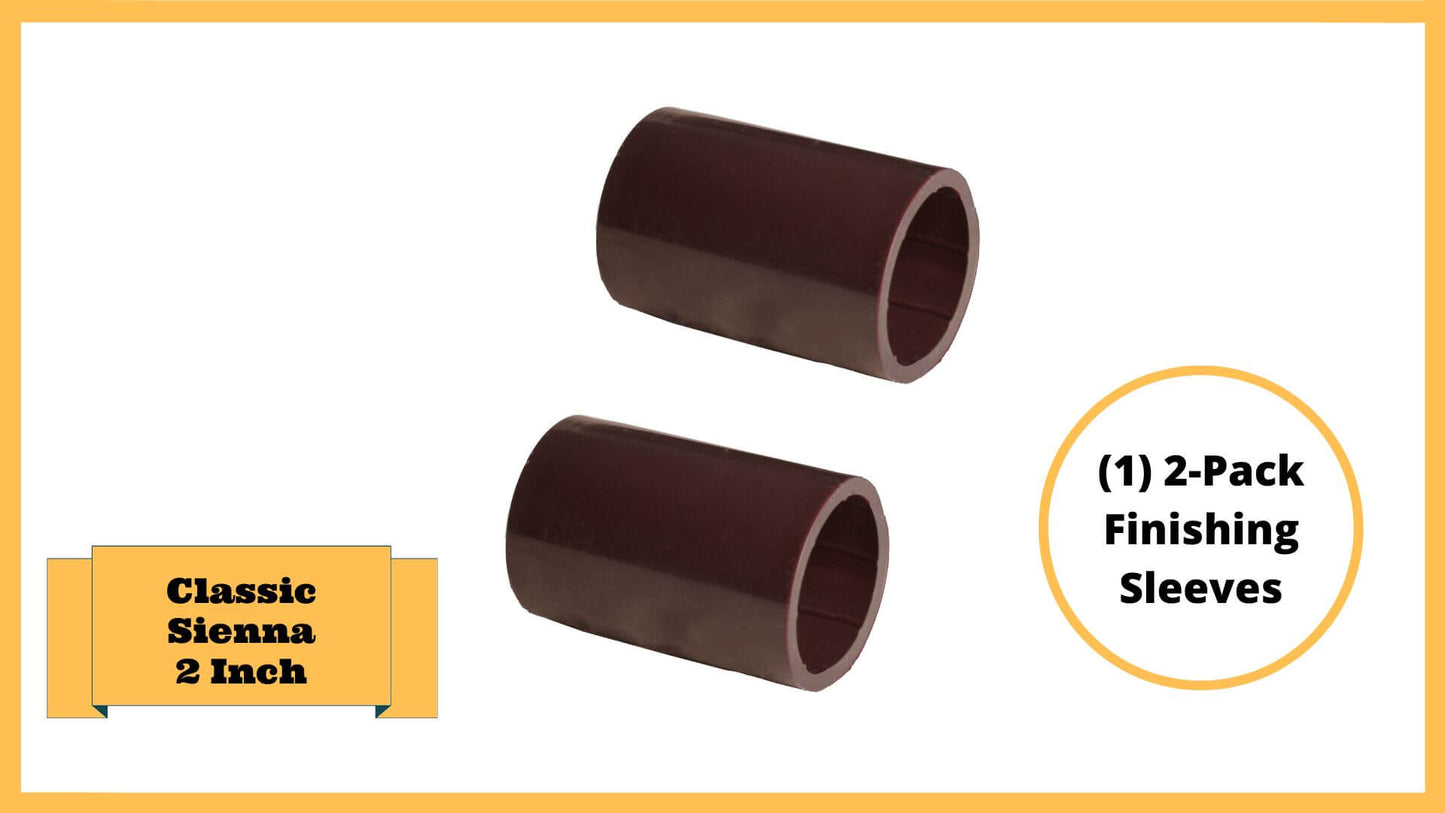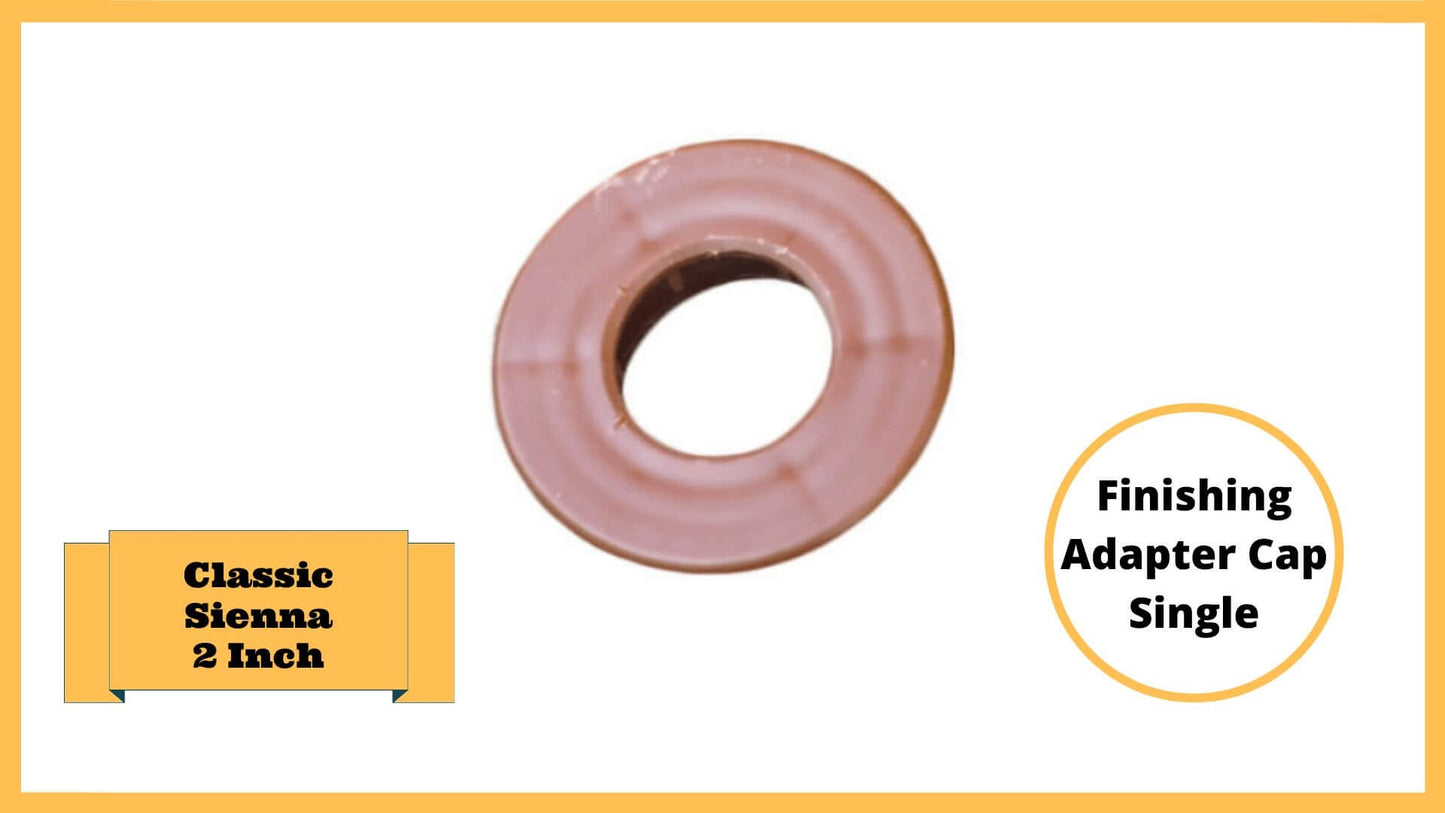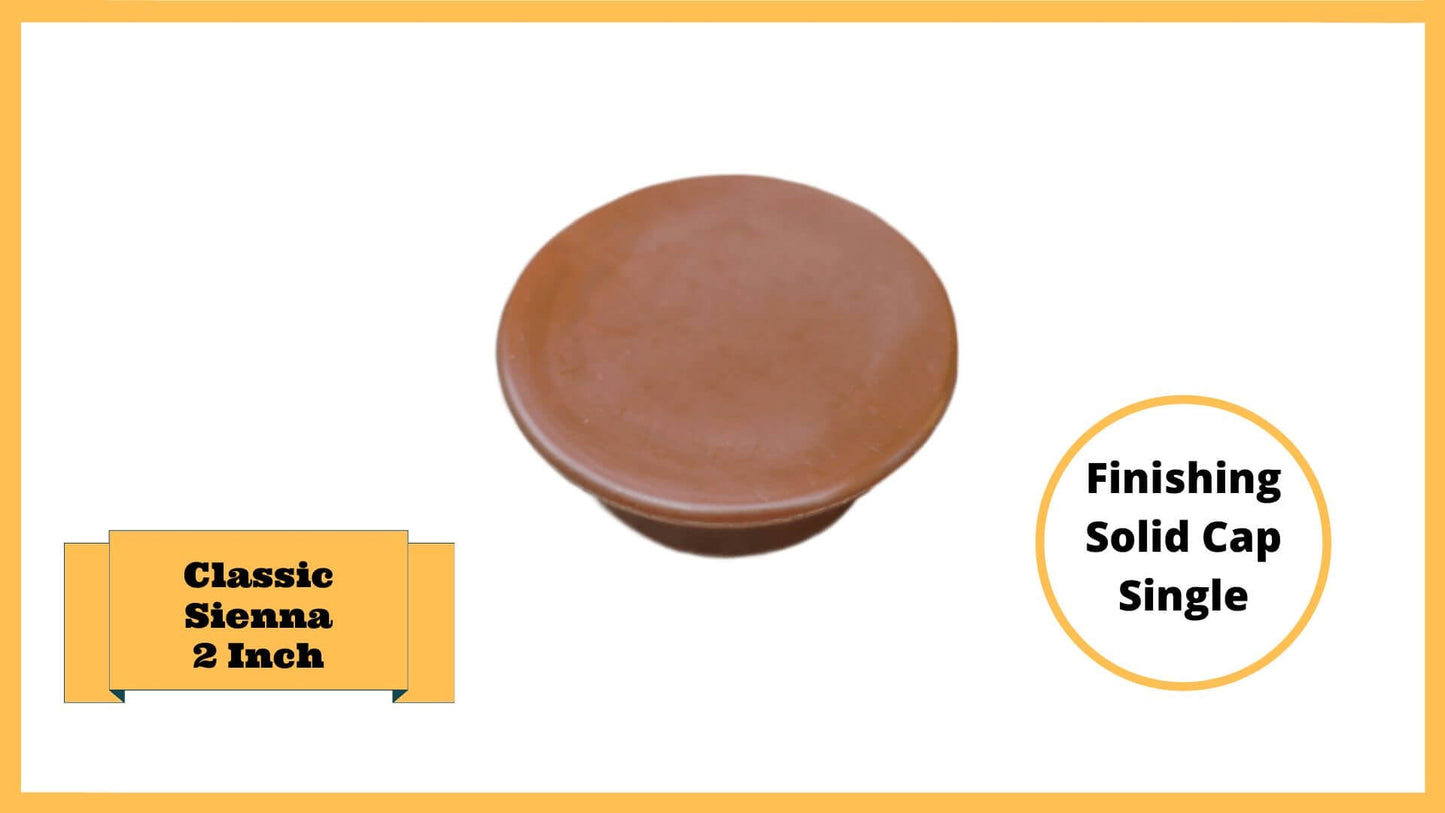 Product Features
The equivalent of 97 single-use plastic bottles are diverted from oceans and landfills to make each 4 ft. 2" Profile composite board!
Food-safe composite boards are made from 38% HDPE Plastic and 62% Certified Sustainably Sourced Wood Fibers.
Snap-Lock brackets – simply slide and snap
Composite boards feature textured wood-grain finish that blends into any environment
Limited Lifetime (registration required) / 5-year warranty (no registration required)
Durability and low-maintenance – unlike cedar, composite boards are designed for durability. Boards will not rot, splinter or disintegrate
Product Description
Classic Sienna 2" profile
Create the raised garden bed design of your dreams using Frame It All composite boards and stacking brackets. Designs made from straight and curved boards can feel both formal and functional. Neat and tidy rows of raised beds help control the chaos and make it easy to maintain your garden. The open-channel design of our raised garden bed boards insulates the soil in your raised garden bed. Soil stays warmer in the early Spring and Fall, and cooler in the Summer. Regulated soil temperature allows you to grow earlier and longer into the season, and assists plants in growing stronger and healthier, with more yield. Boards are 44.5 inches long, creating a 48-inch span, (once brackets are attached) and 5.5 inches high. 2 inch thick boards feature a flat profile edge for extra durability and stack evenly to higher levels.
When creating your own designs, keep in mind you may need some specialized accessories. When creating straight runs of boards that don't connect in a loop, you may want to purchase finishing sleeves to create a professional finish. When your design requires 3 or 4 boards to intersect, you will want to purchase our 4-way bracing bracket.
Did you know? Frame It All boards and brackets are also great for creating landscape edging, playground borders and other unique landscaping features like mailbox planters.
The Frame It All system of modular raised garden beds, borders, sandboxes and accessories was designed by our founder, Anthony Topping. As a professional landscape designer who spent many years creating high-end gardens in the Tri-State New York area, he felt there had to be a way to give homeowners the ability to easily create quality landscaping features and gardens for much less than paying a professional.
Here's a note from Anthony on why he designed this product:
"I like the strength that the double-rib I-beam provides to our 2-inch boards. What I really like is the increased insulation factor of the open channel design, making our boards the best raised garden bed insulator on the market. Why is this important? Insulation regulates the soil temperature, which enables you to grow longer into the fall, and plant earlier in the Spring…especially if you include a Frame It All cold frame greenhouse." - Anthony

Warranty Information & Registration
Learn more about our Warranties >>