Regular price
$229.99
Sale price
$183.99
Unit price
per
-20% OFF
Sold out
View full details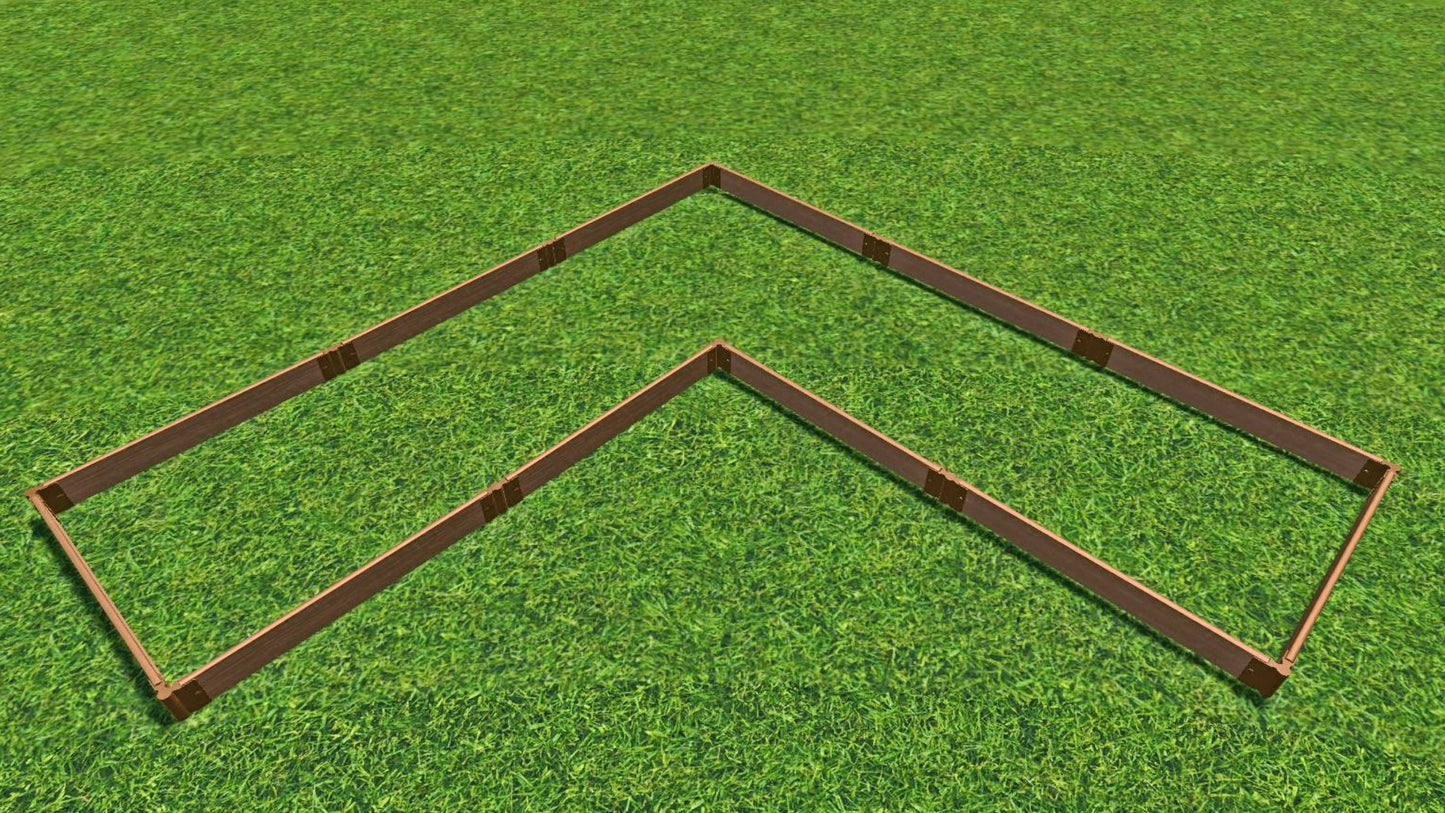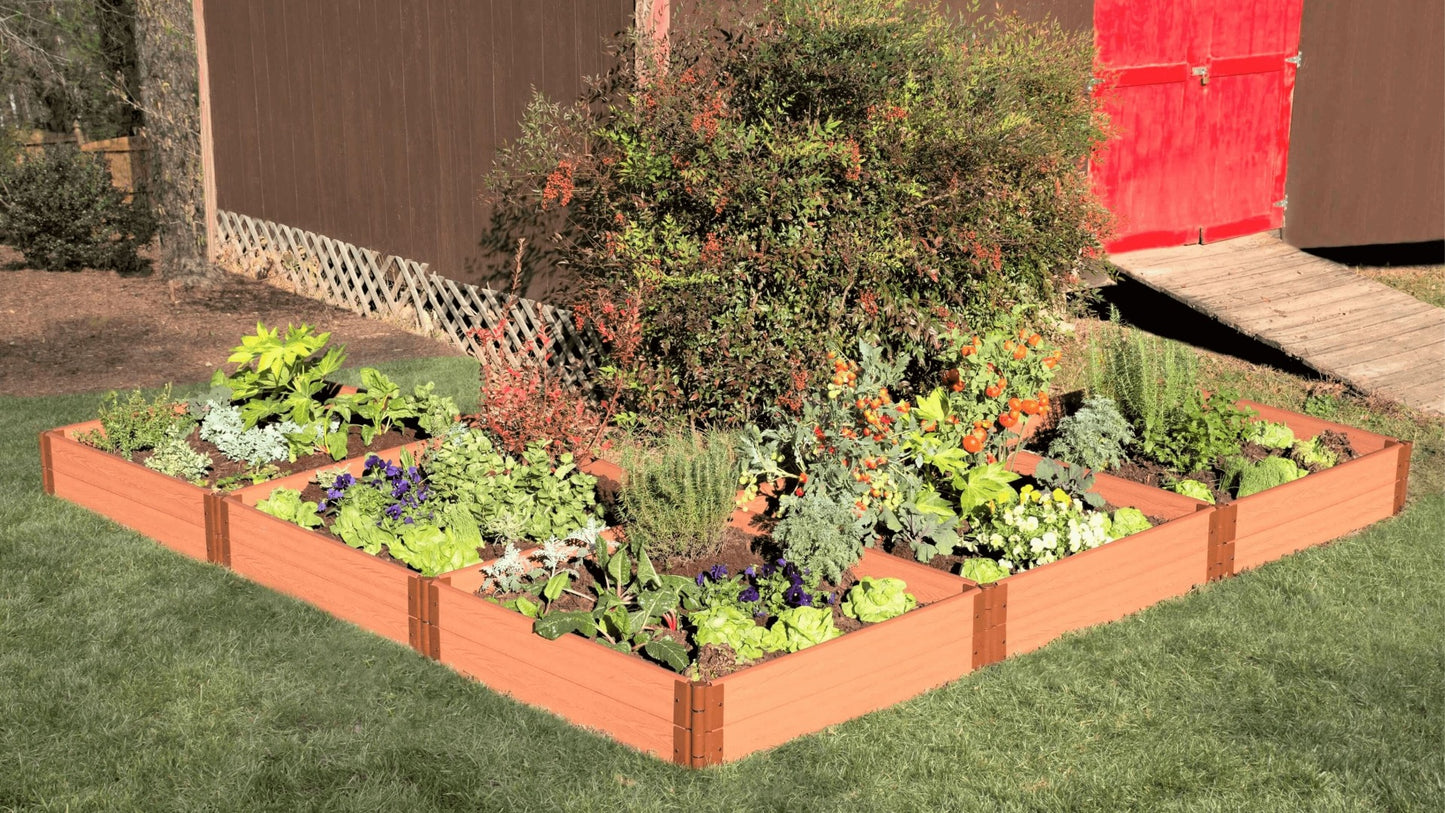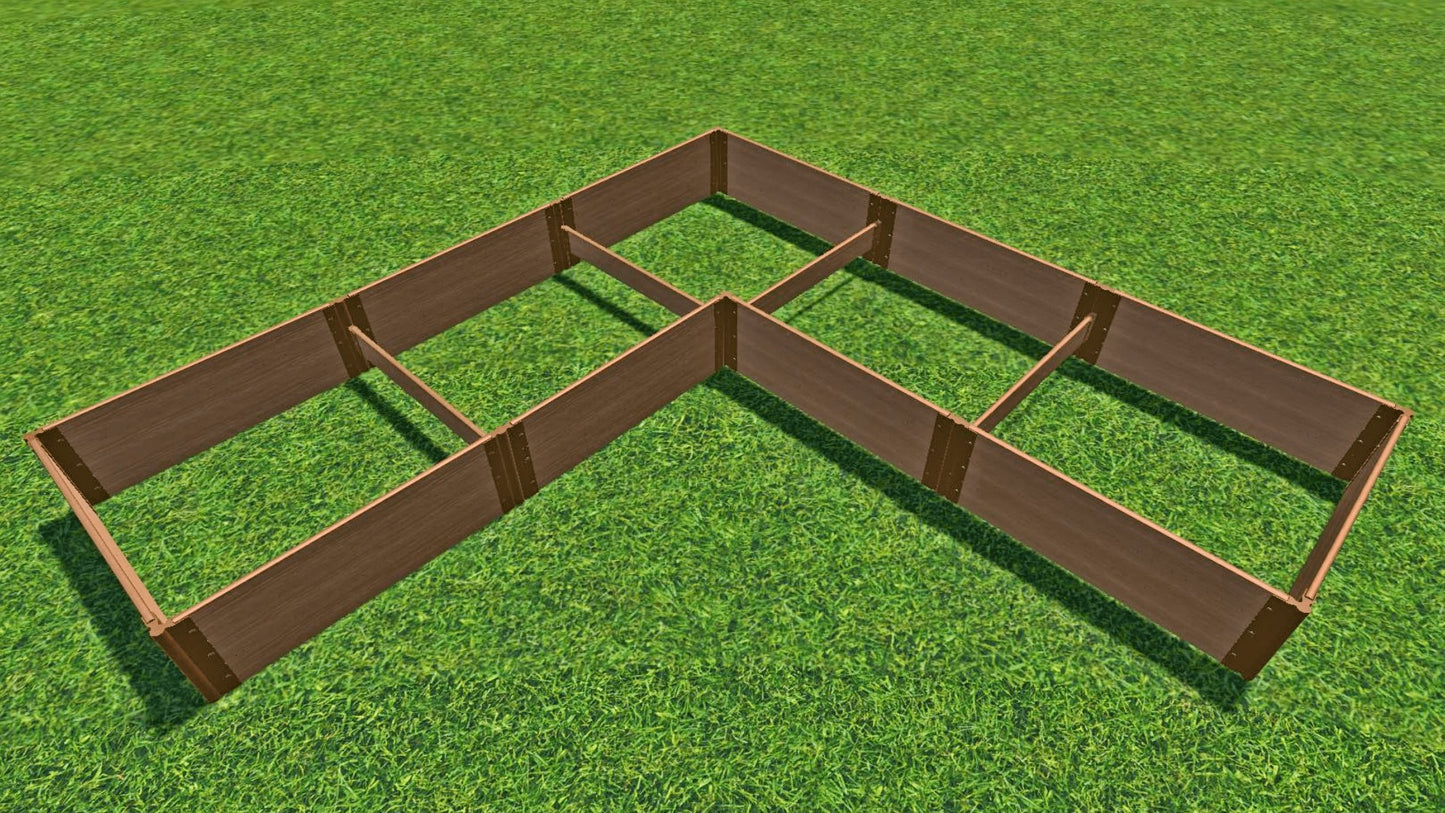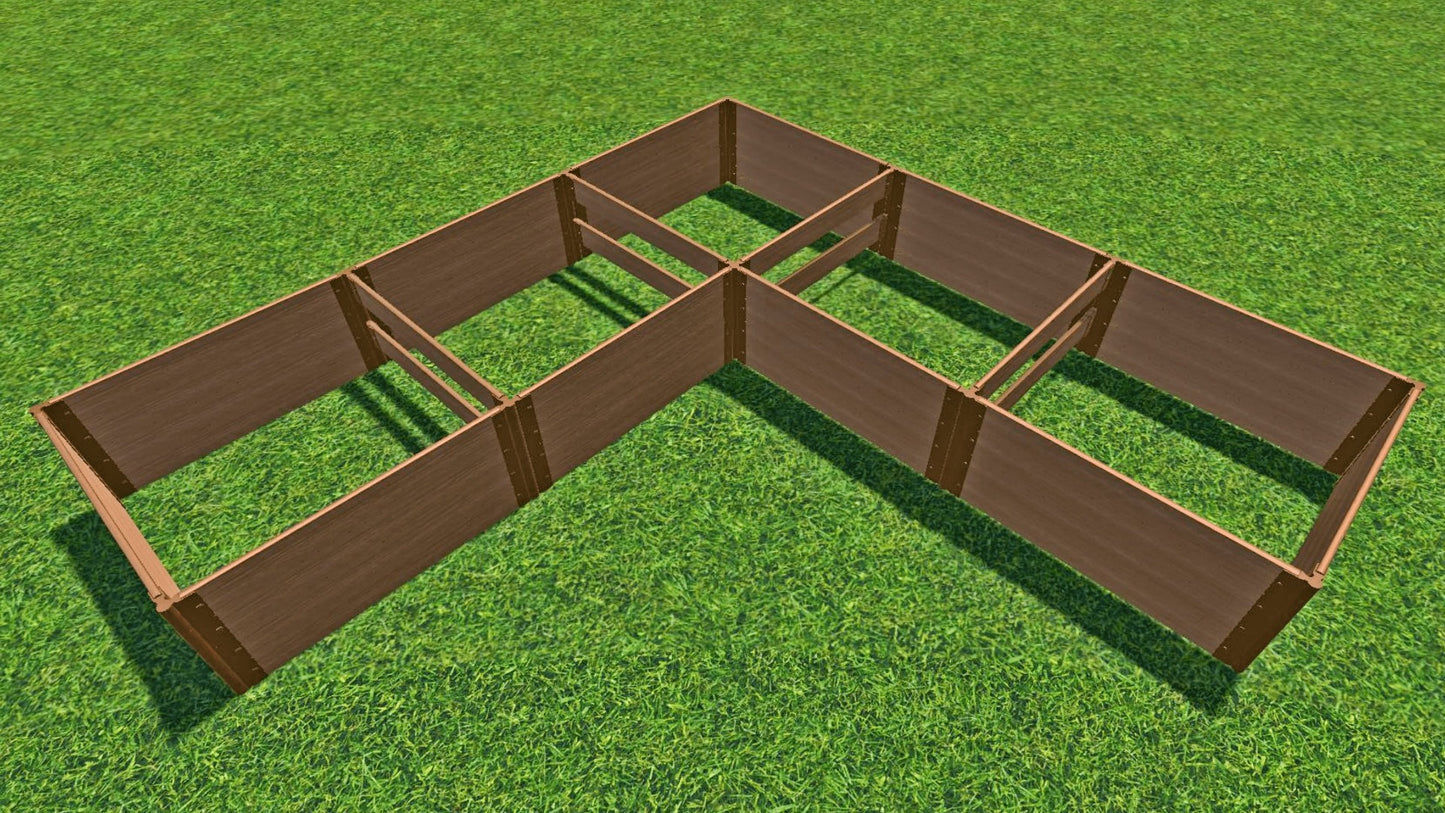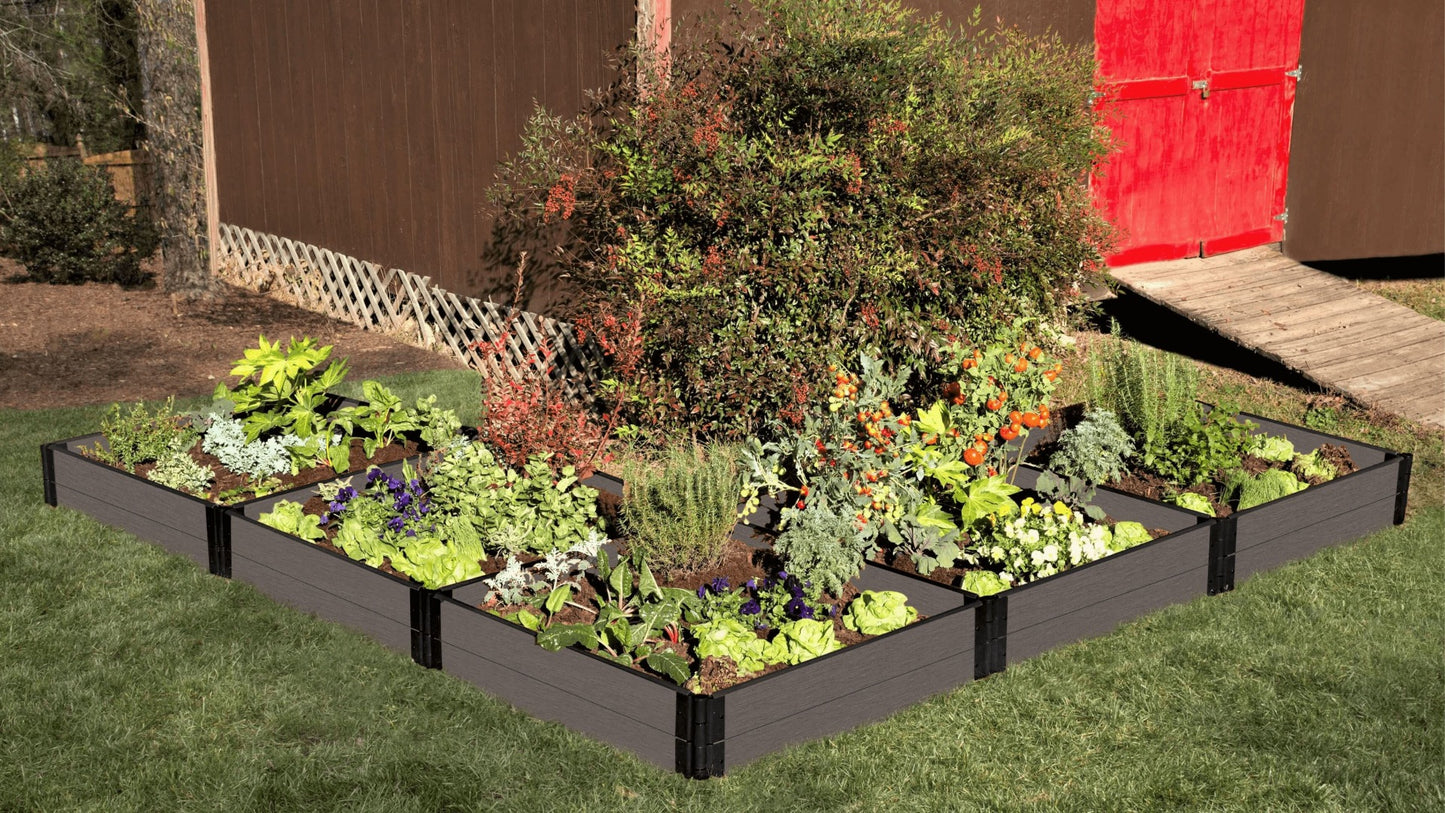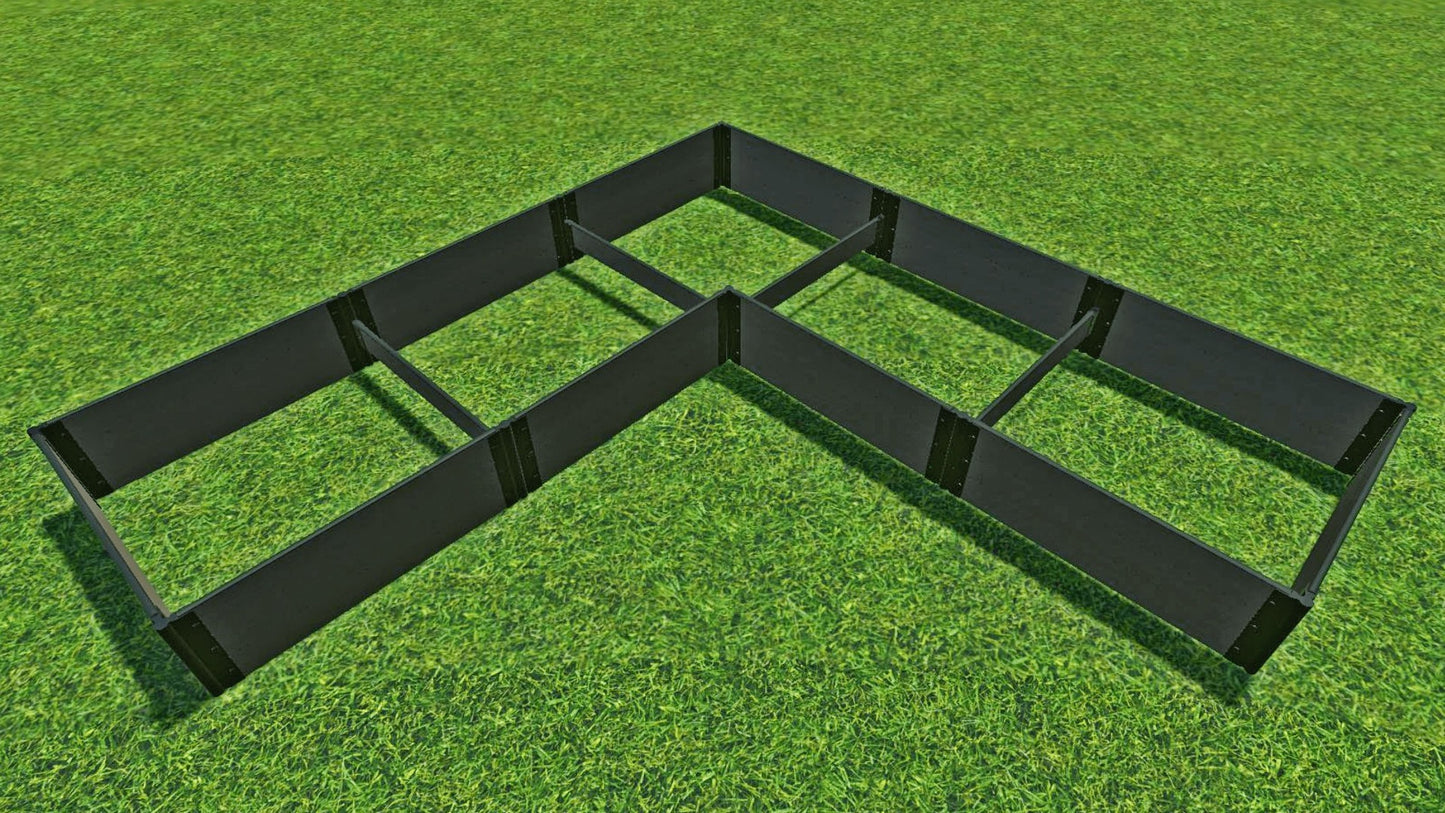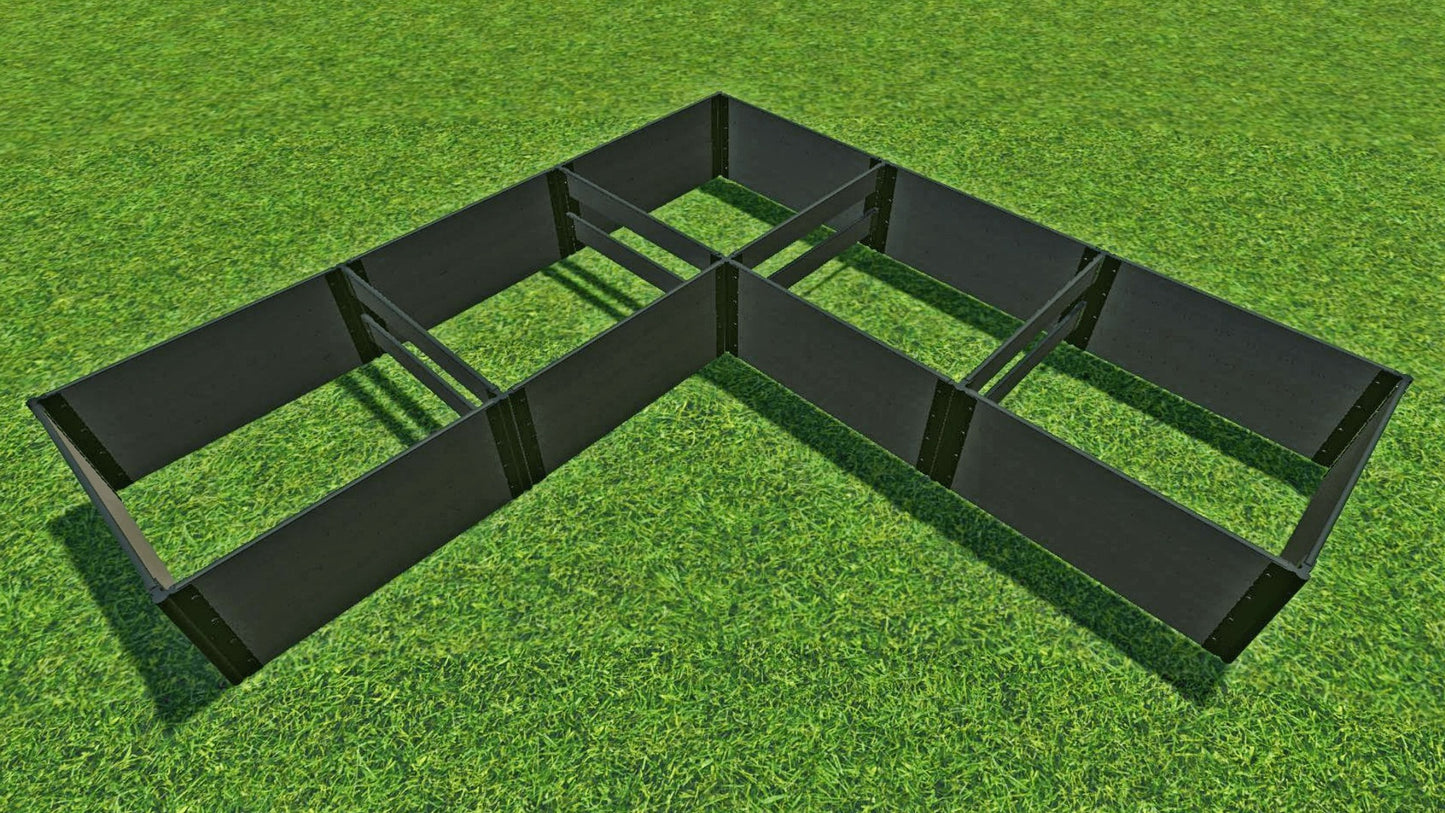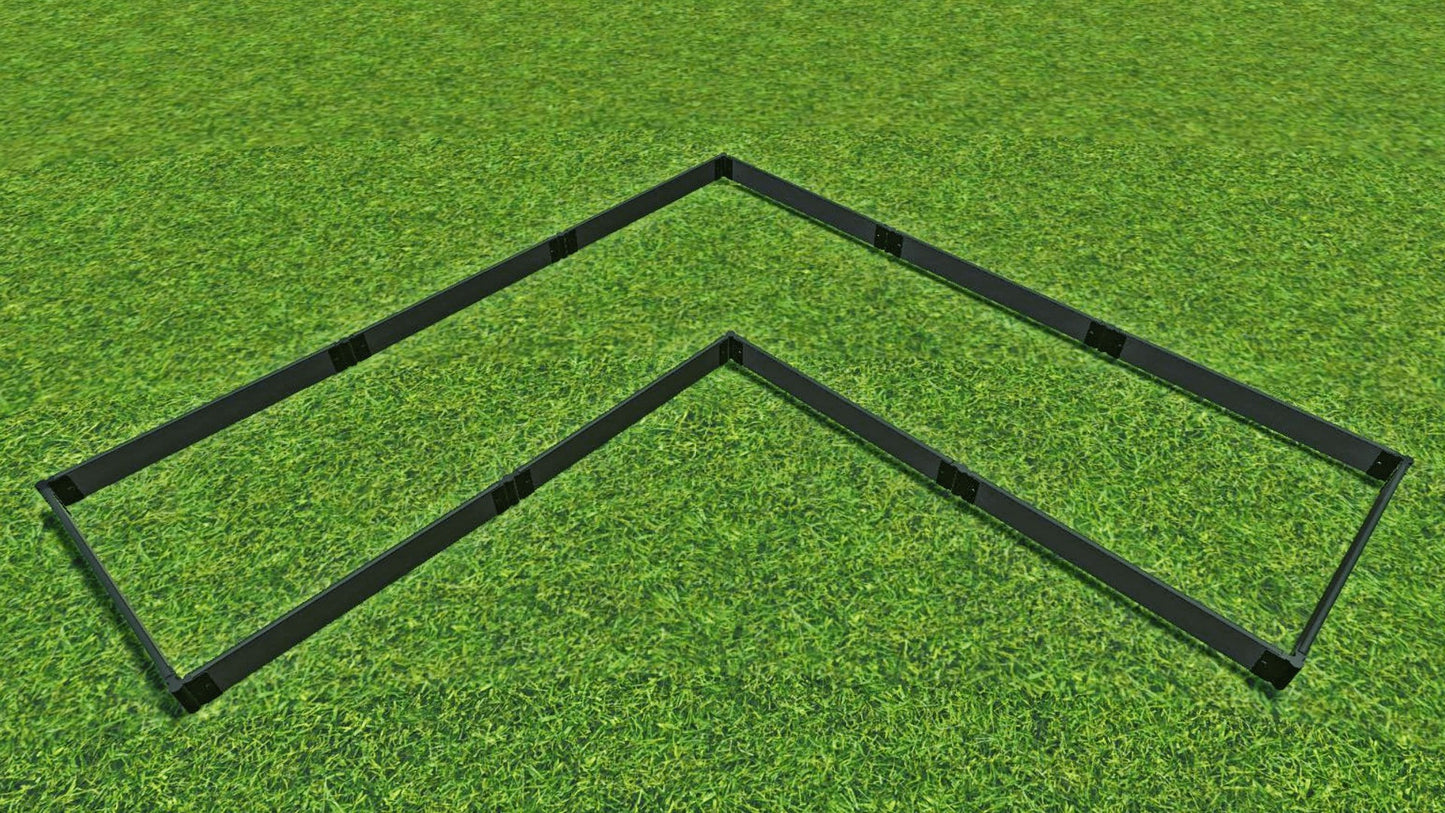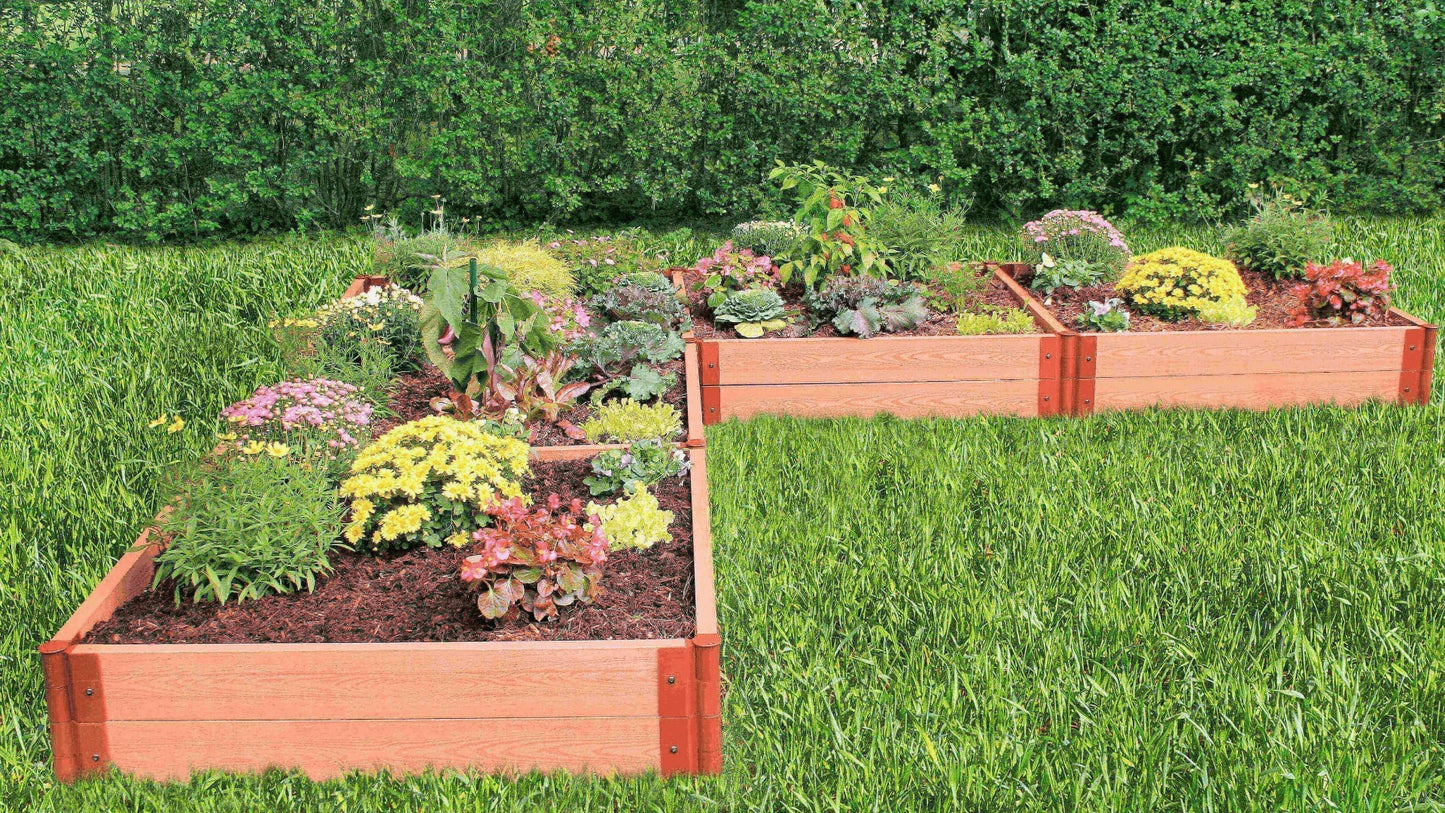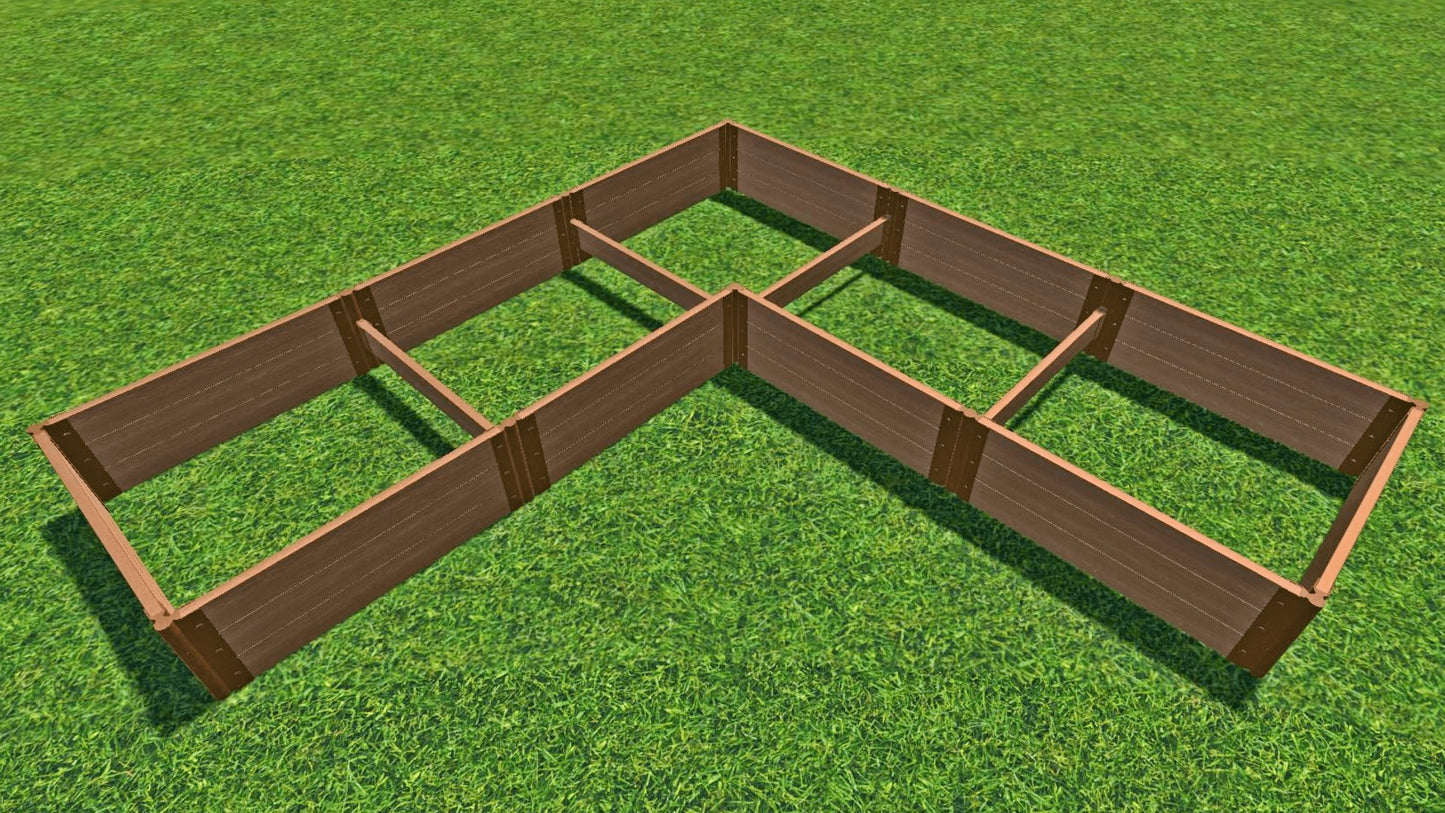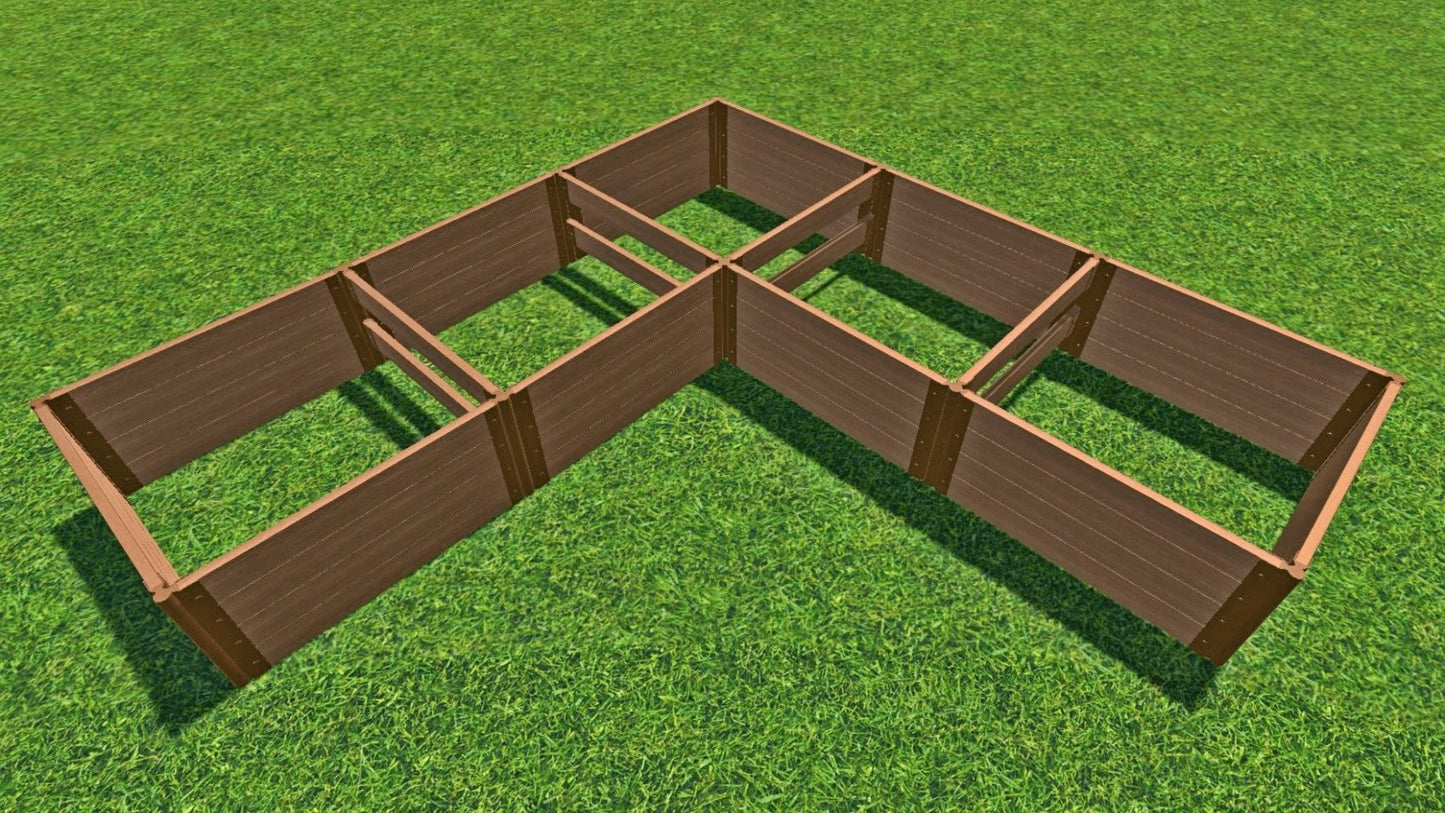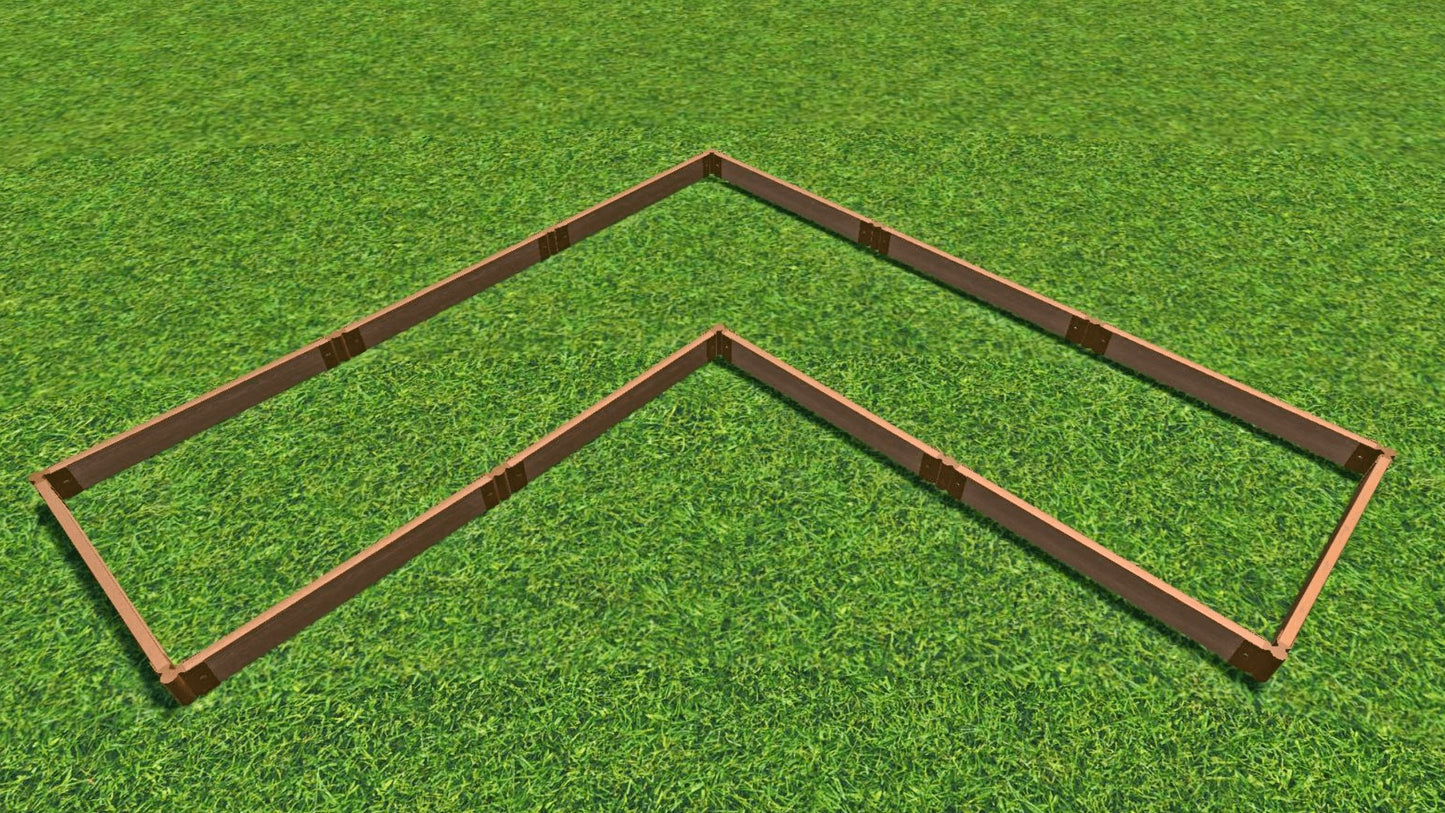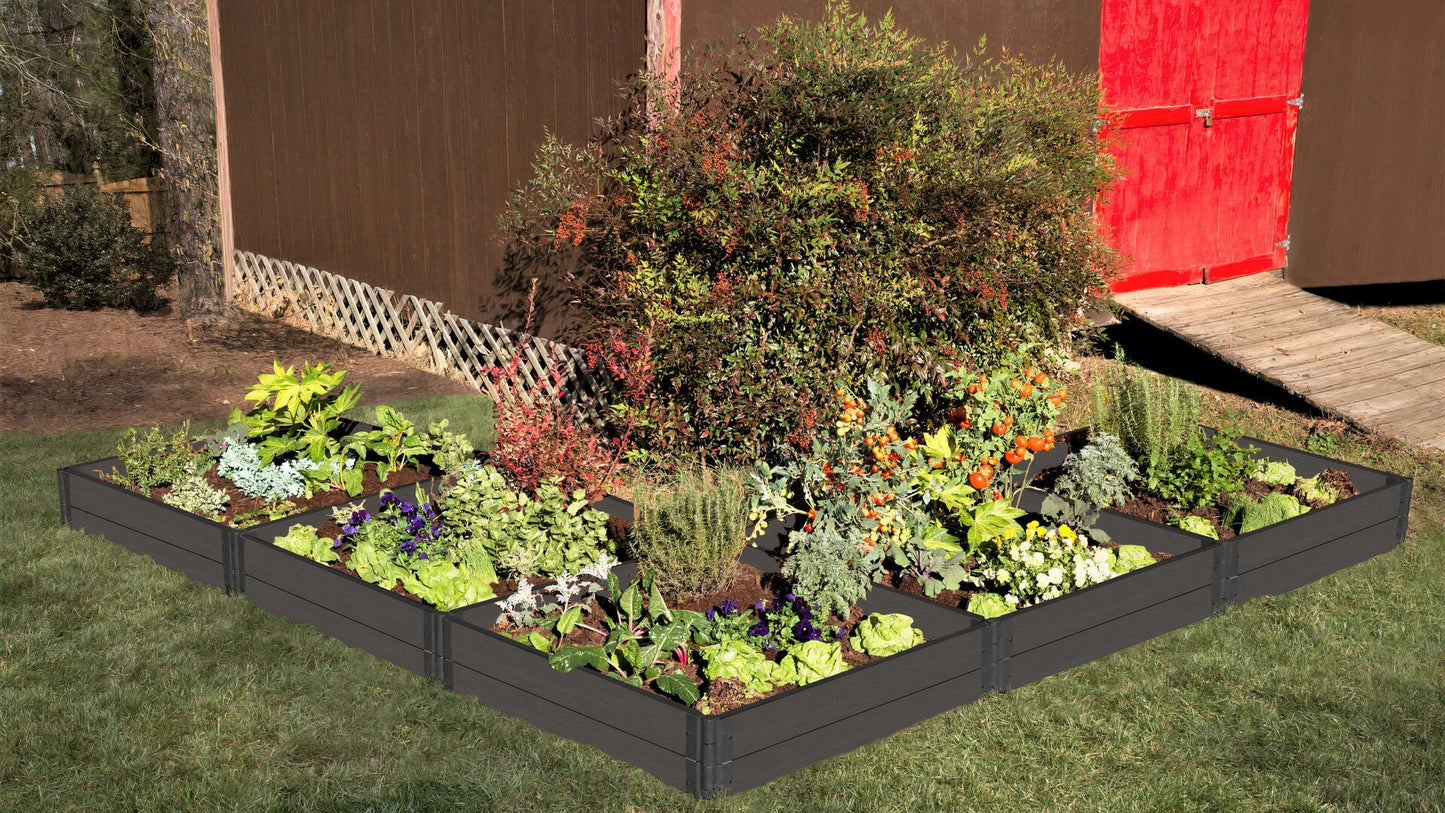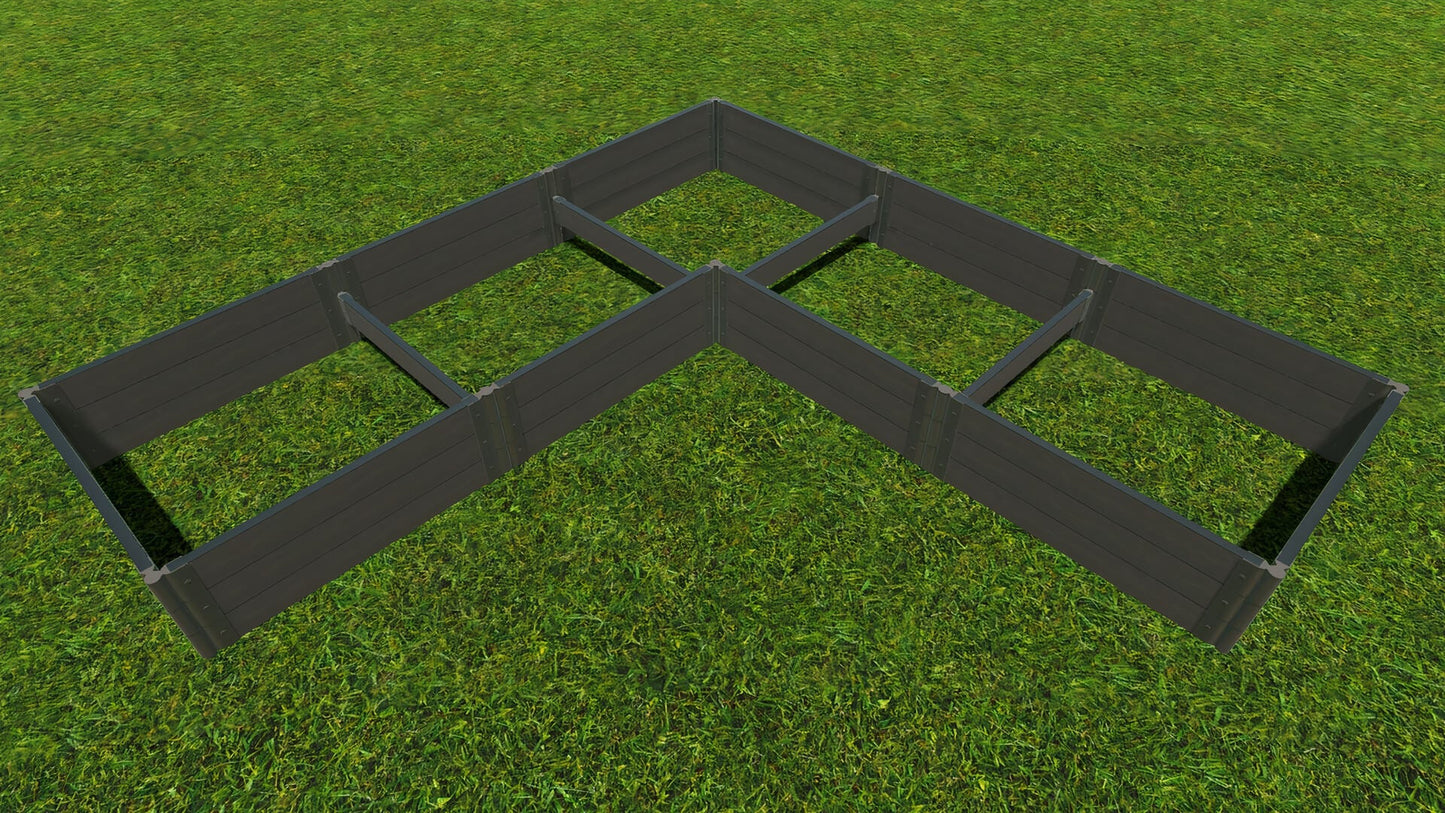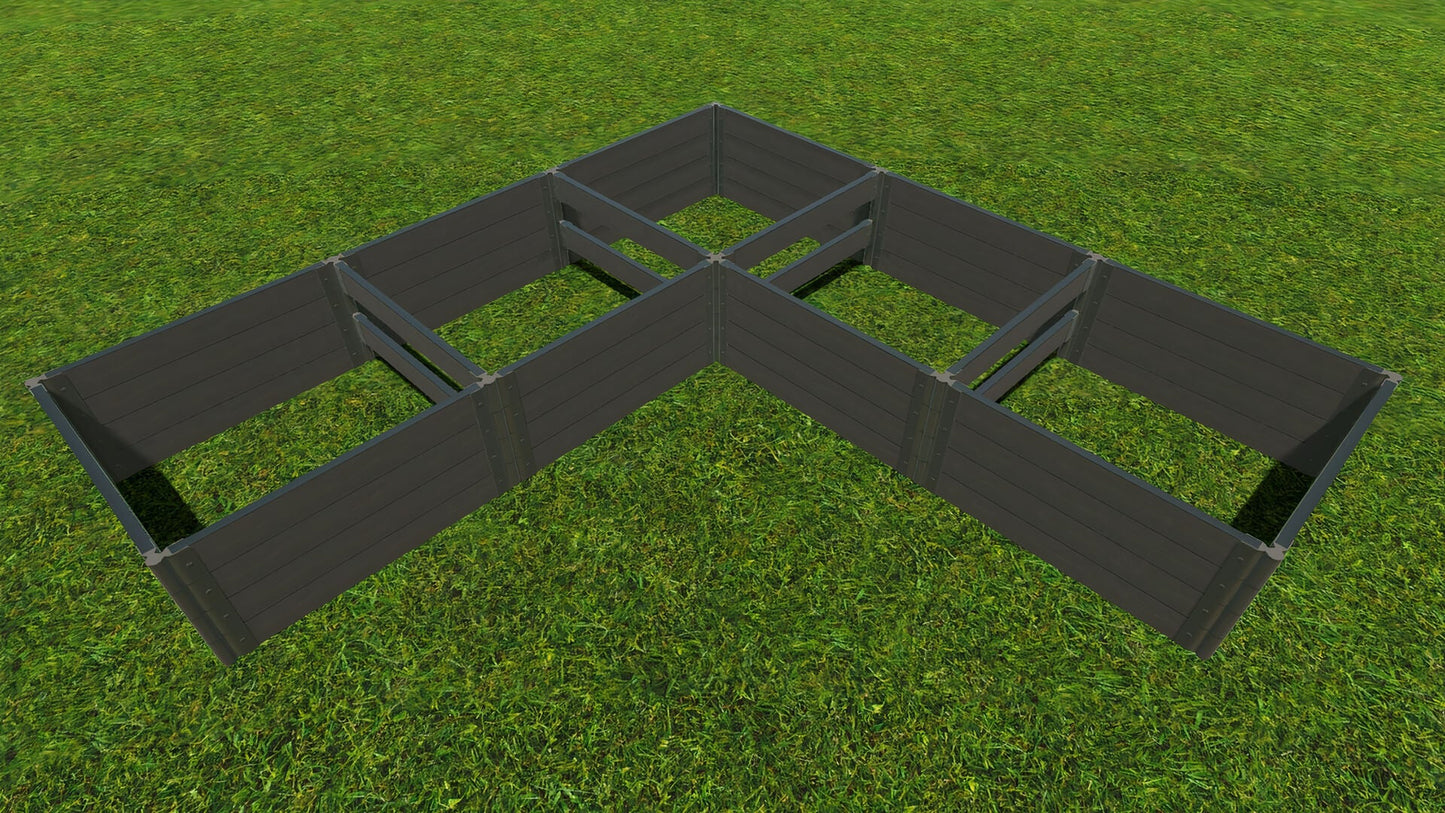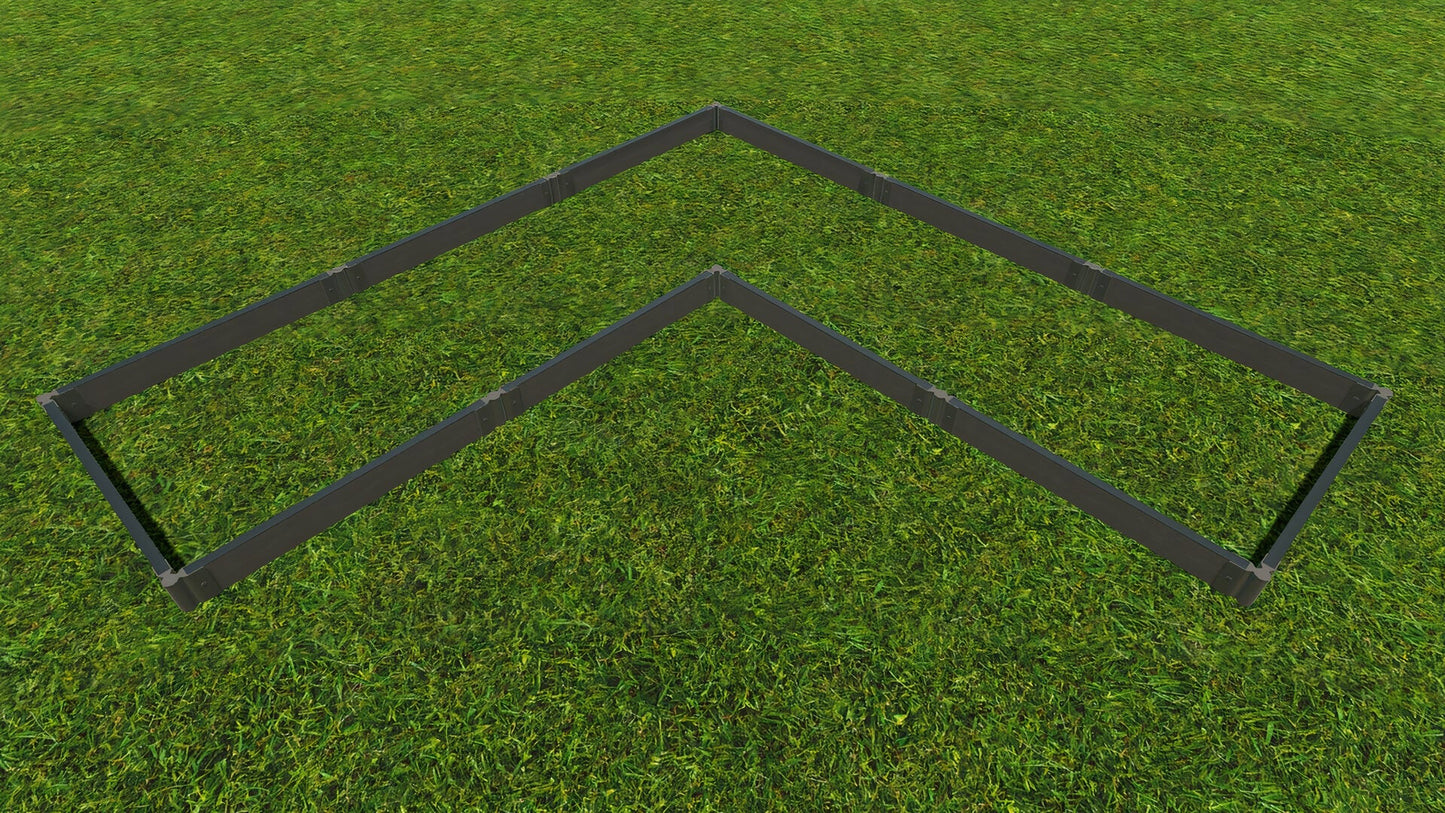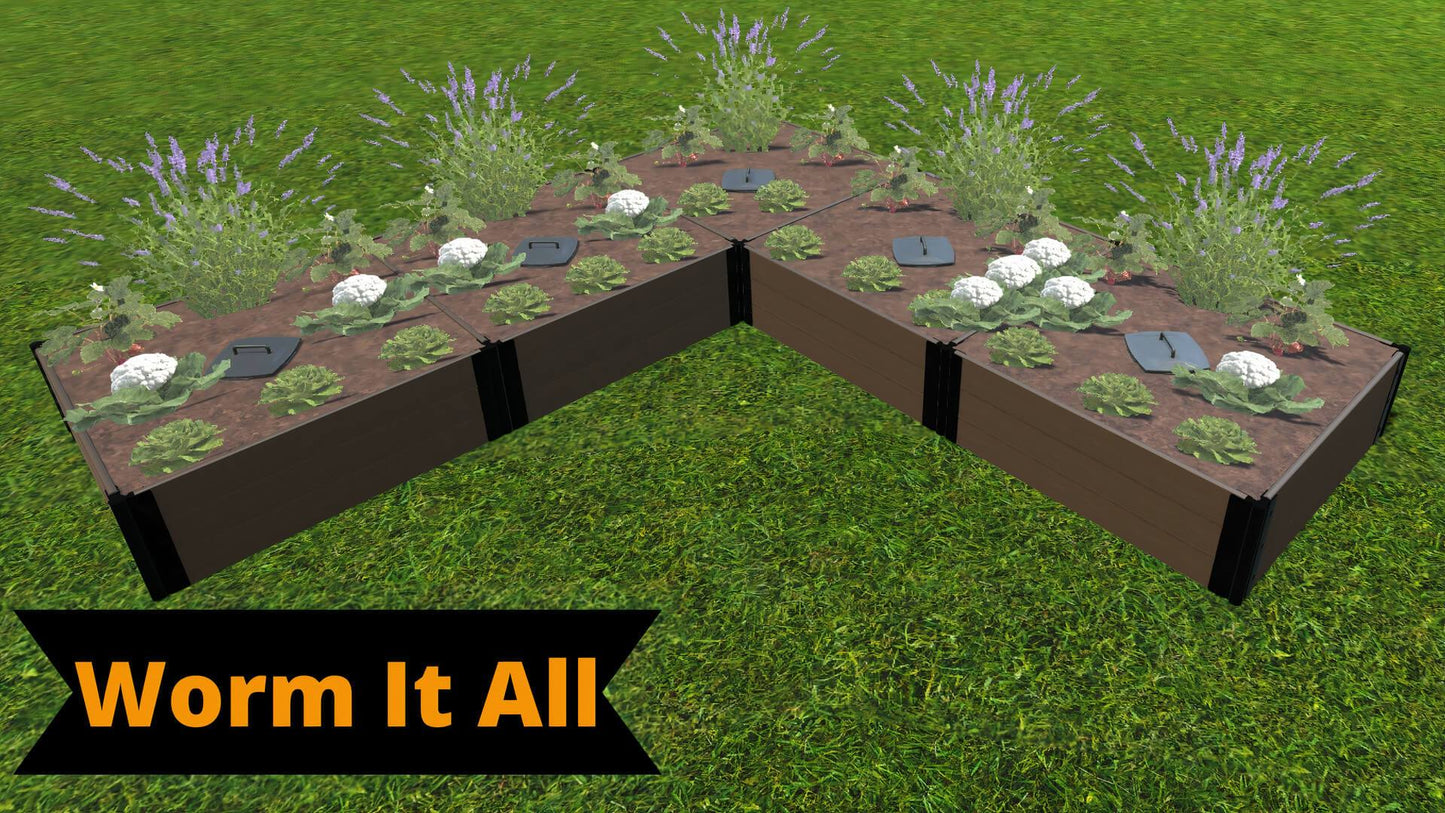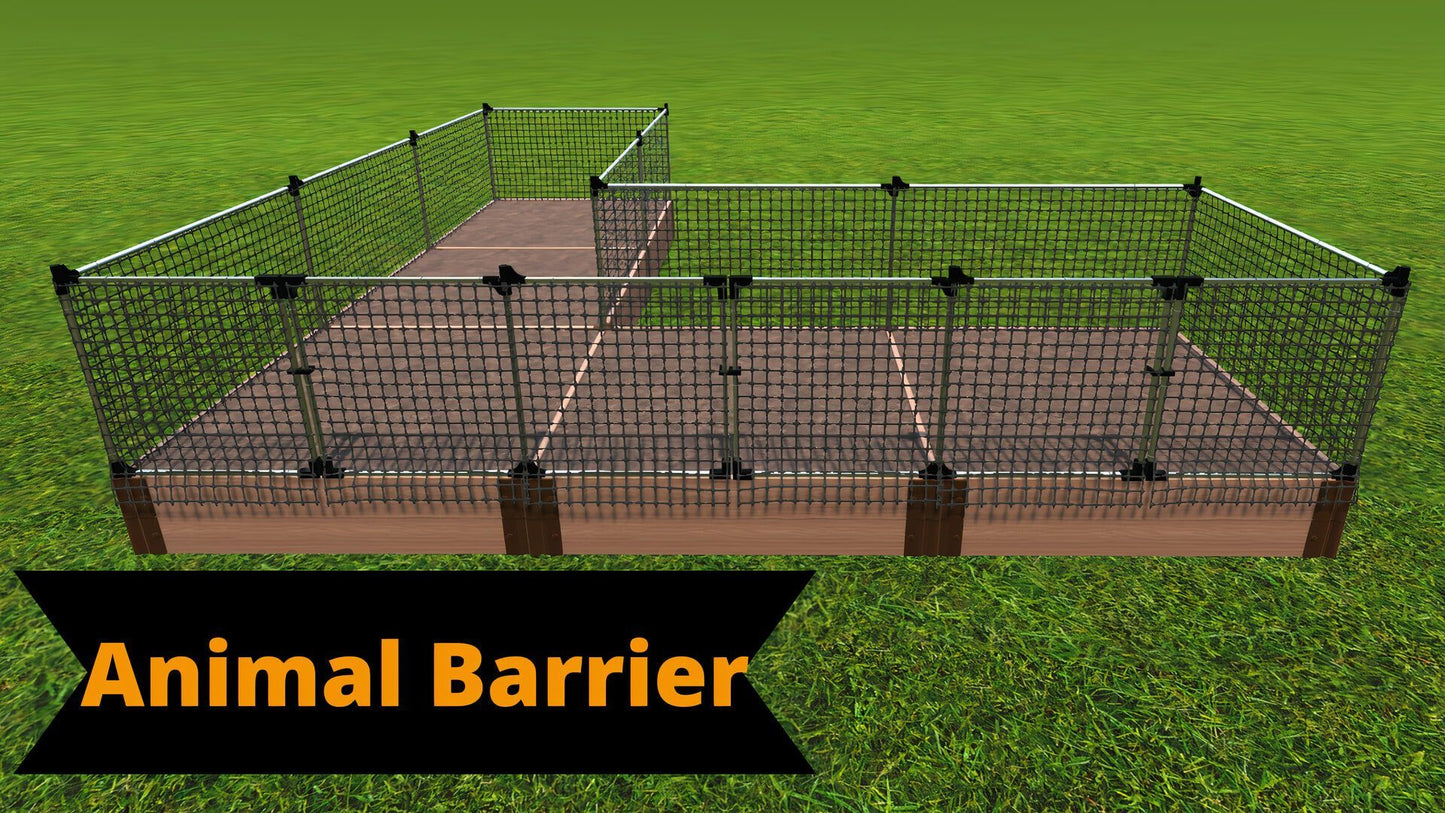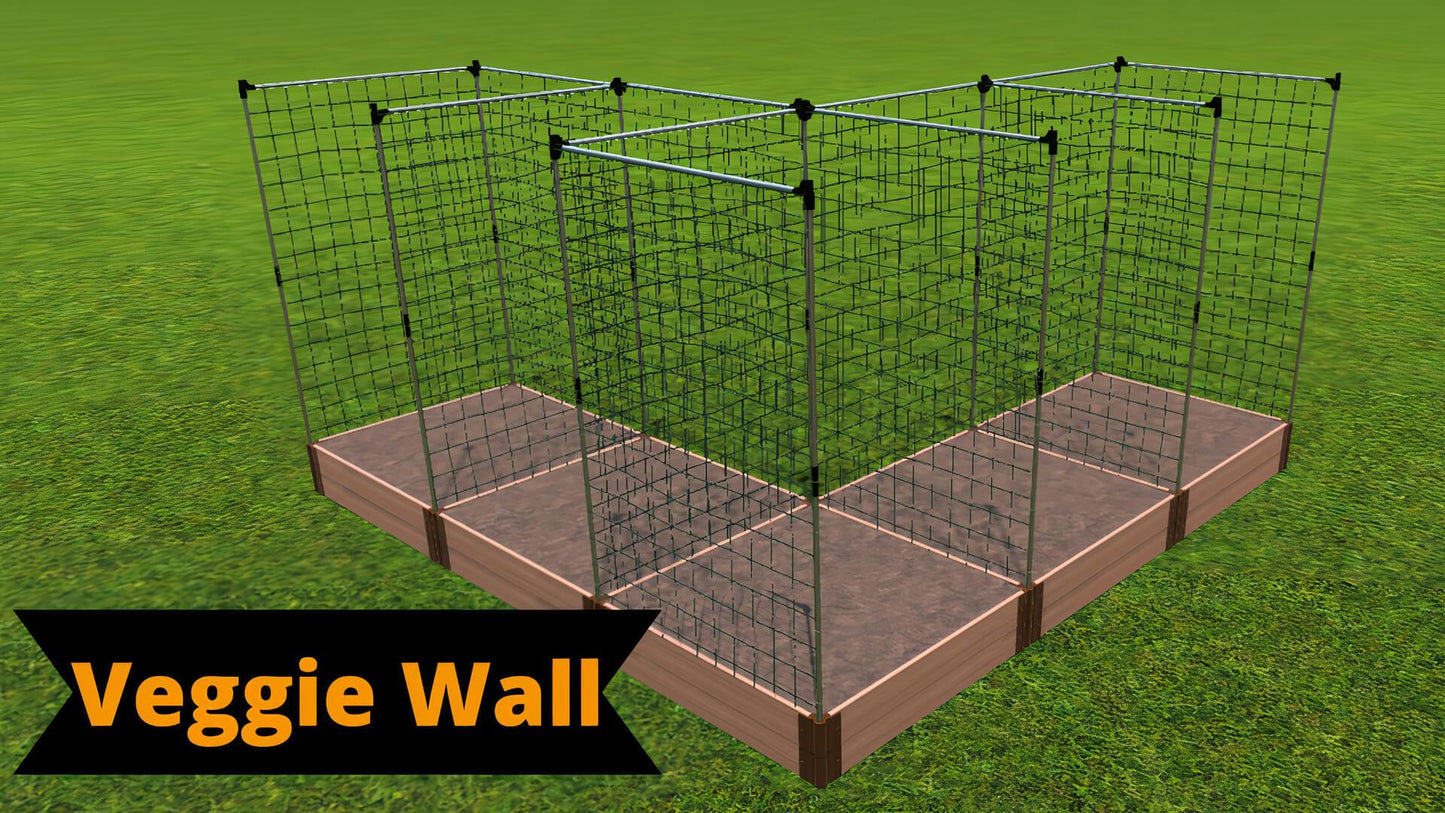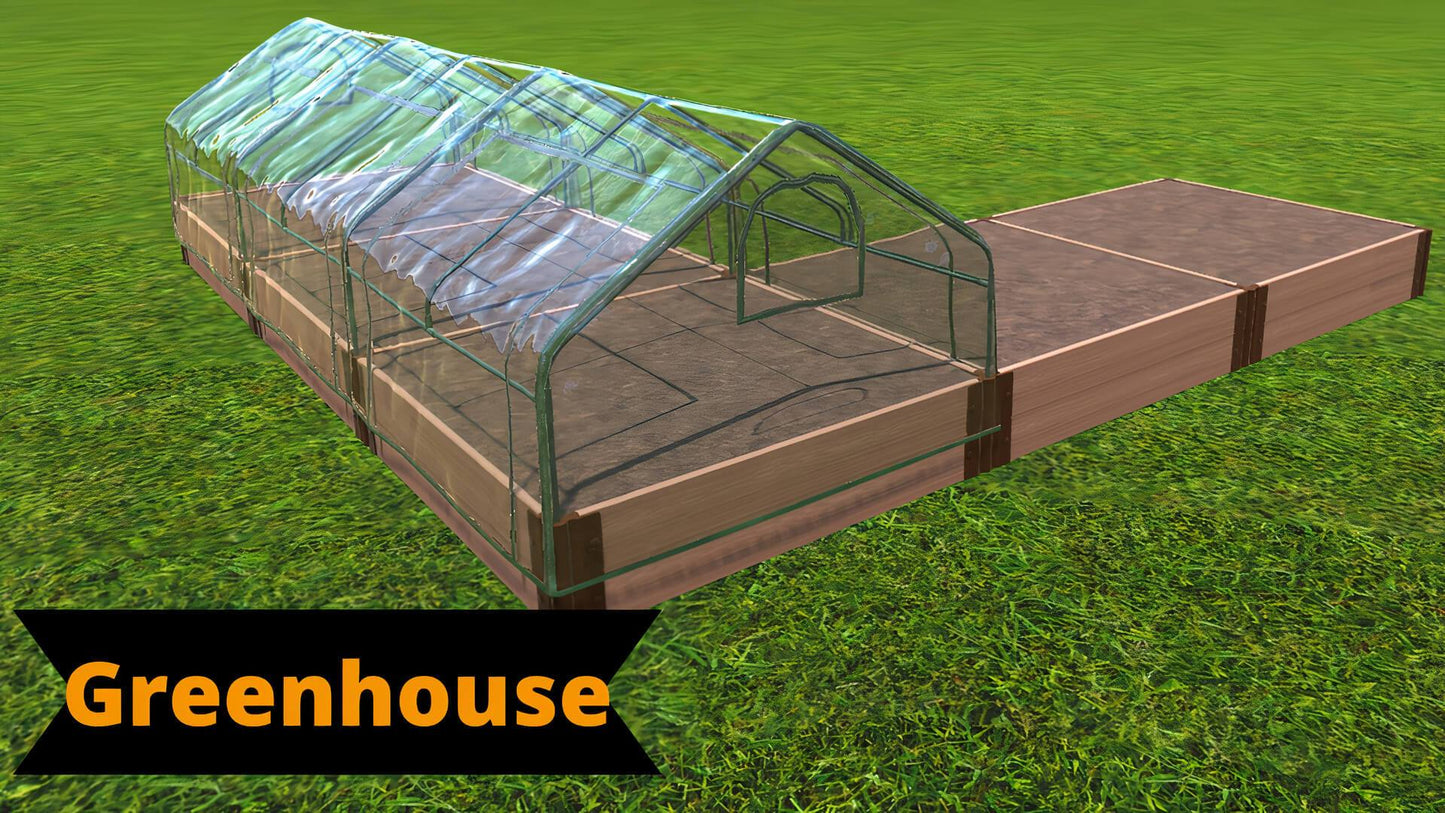 Product Features
The equivalent of 97 single-use plastic bottles are diverted from oceans and landfills to make each 4 ft. 2" Profile composite board!
Food-safe composite boards are made from 38% HDPE Plastic and 62% Certified Sustainably Sourced Wood Fibers.
Snap-Lock Brackets – simply slide and snap
Composite Boards feature textured finish that blends into any environment
Limited Lifetime (registration required) / 5-year warranty (no registration required)
Durability and low-maintenance – unlike cedar, composite boards are designed for durability. Boards will not rot, splinter or disintegrate. Bug & Termite Resistant.
Easy to install
Product Description
At Frame It All, we use nearly 100 recycled plastic bottles from landfills, oceans, and freshwater sources to make one piece of our high-quality L-shaped raised beds. Our composite boards are sterile and food-grade, containing 62% wood from certified sustainable sources and 38% high-density polyethylene thermoplastics.
Specifications and Construction
Each L-shaped raised garden bed we make creates 80 square feet of gardening soil. A snap-lock feature enables one L-shaped planter box to slide and integrate into another seamlessly. Natural wood fibers create a textured finish, enabling your L-shaped garden bed to blend in with any indoor and outdoor background.
Rot-proof composite boards provide every L-shaped flower bed with first-rate mold, termite, and bug resistance. With these premium flower beds, you can spruce up any corner in your yard while minimizing replacement and maintenance costs.
Customize Your L-Shaped Raised Beds to Fit Your Garden
We design our L-shaped raised beds to make gardening and landscape design enjoyable for beginners. We offer a broad range of raised beds that are heavily customizable and provide excellent protection against diseases, pests, weeds, and adverse weather.
If you are new to garden design, corner-raised garden beds are an excellent place to start. You will enjoy more freedom when creating landscaping plans, implementing irrigation solutions, and scaling up your garden. Your flowers and vegetables will thrive without issues just as long as you have nutritious soil and the correct moisture levels in your raised garden bed.
Whether planting vegetables, flowering vines, berries, or herbs, an L-shaped raised bed will help you create a large-scale garden which is within your control. Our composite products have a crate-like textured finish without the drawbacks of a wooden L-shape planter box, which can rot when exposed to water. We offer durable L-shaped garden beds that suit every corner and yard type.
Part of Our Cohesive Range of Raised Beds
Our customers sort through hundreds of search results when looking up terms like "raised garden beds L-shaped" on Google. Frame It All offers nearly every type of raised garden bed.
The snap-lock mechanism on our raised garden bed allows it to integrate seamlessly into our entire range of products, which include water gardens, sandboxes, and borders. Contact our team to inquire, and we will ensure your raised garden bed will never look lonely.
Why Shop for a Raised Garden Bed at Frame It All?
Nearly every garden bed from Frame It All was conceptualized and engineered by founder Anthony Topping, a designer famous for creating innovative high-end planters in New York. He designed these garden beds to get his two young sons interested in growing produce. As more friends and family began to notice his talent, they saw the value of producing their fruits independently, becoming his first clients.
Designers and architects love our L-shaped raised beds because of their versatility, quality, and ability to keep plants secure for a long time. Improve your outdoor landscape by putting flowers near entrances and exits, or enhance your indoor garden by expanding your planting ground. With our L-shaped raised garden beds, your design options are endless.
A NOTE FROM ANTHONY ON THE DESIGN OF THIS PRODUCT:
"I can't believe how long we've been offering our Veggie Wall kits and I finally decided to design a garden specifically for them. The design philosophy behind the Roundabout Garden bed was to maximize walk-in space and maximize vertical growing. The end goal of this garden bed is to grow a lush wall of vining plants up the entire veggie wall and have a private Eden in the center to harvest." – Anthony
Warranty and Product Registration
Register your Warranty: Please email the following information to support@frameitall.com
Name of the Vendor/Website where the product was purchased?
Purchase Order # or Order #?
SKU # and Quantity of the Product(s) that were purchased?
First and Last name of the person associated with the order?
Best Phone Number to reach you?