Regular price
$74.99
Sale price
$74.99
Unit price
per
-0% OFF
Sold out
View full details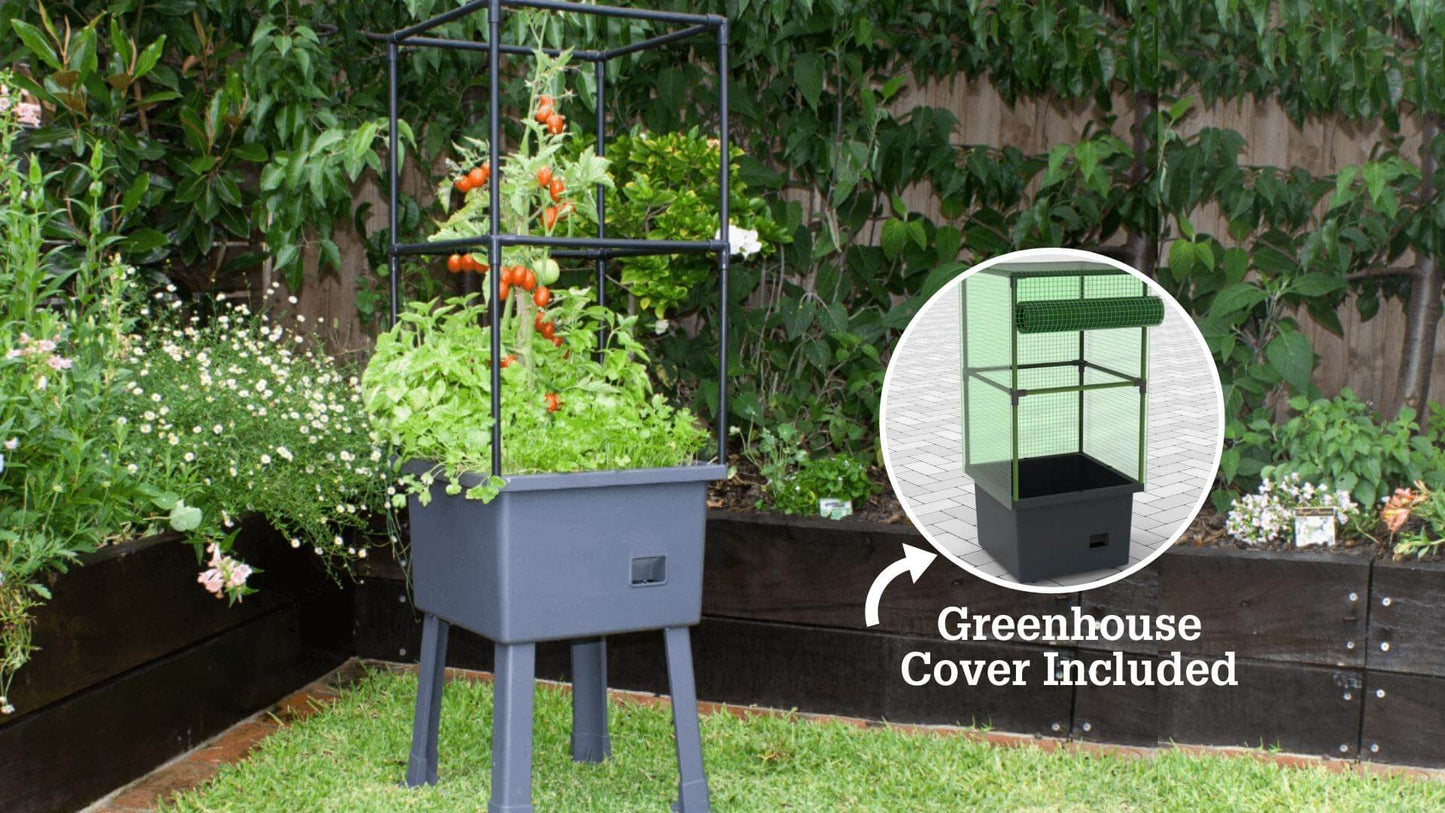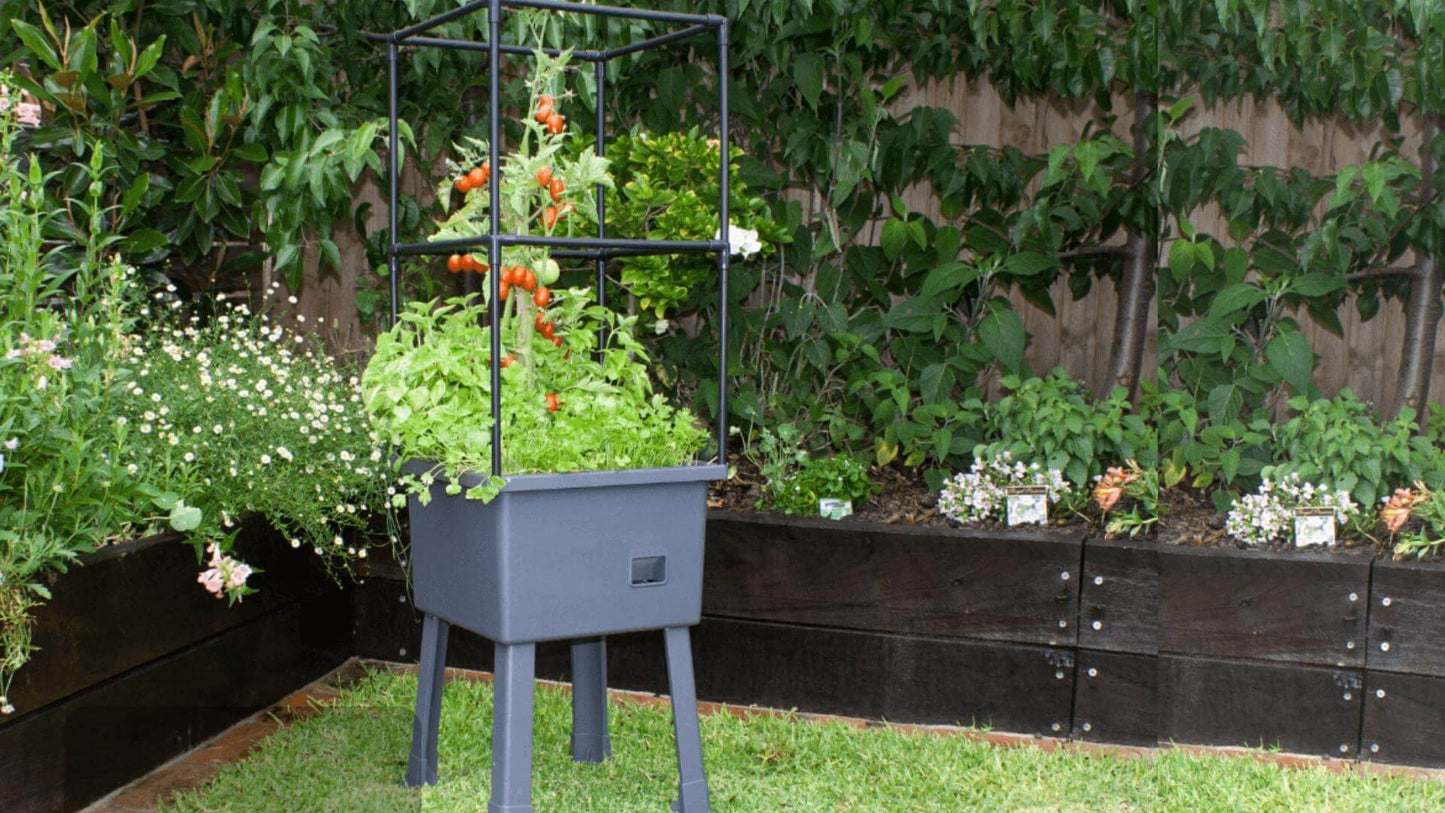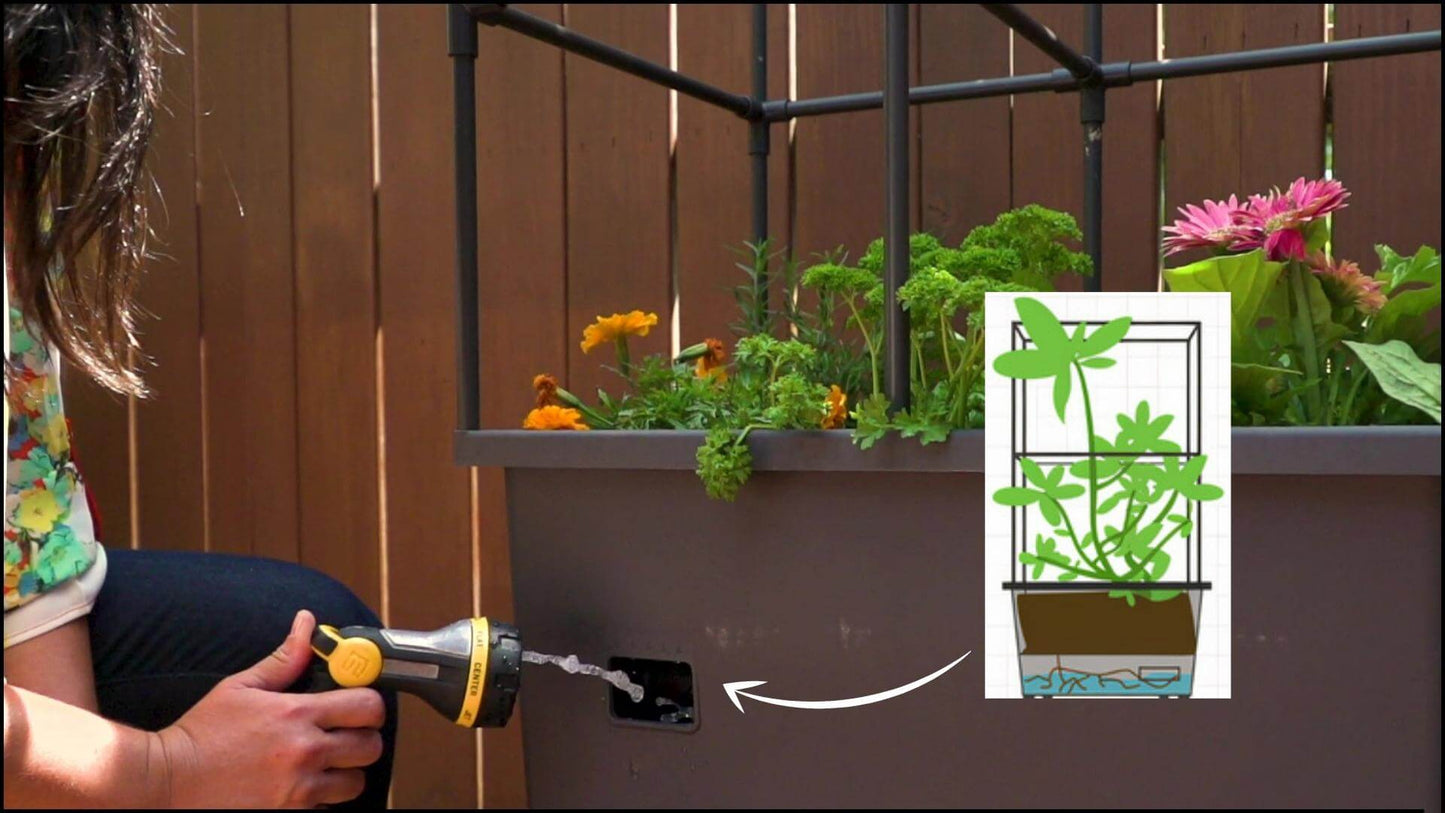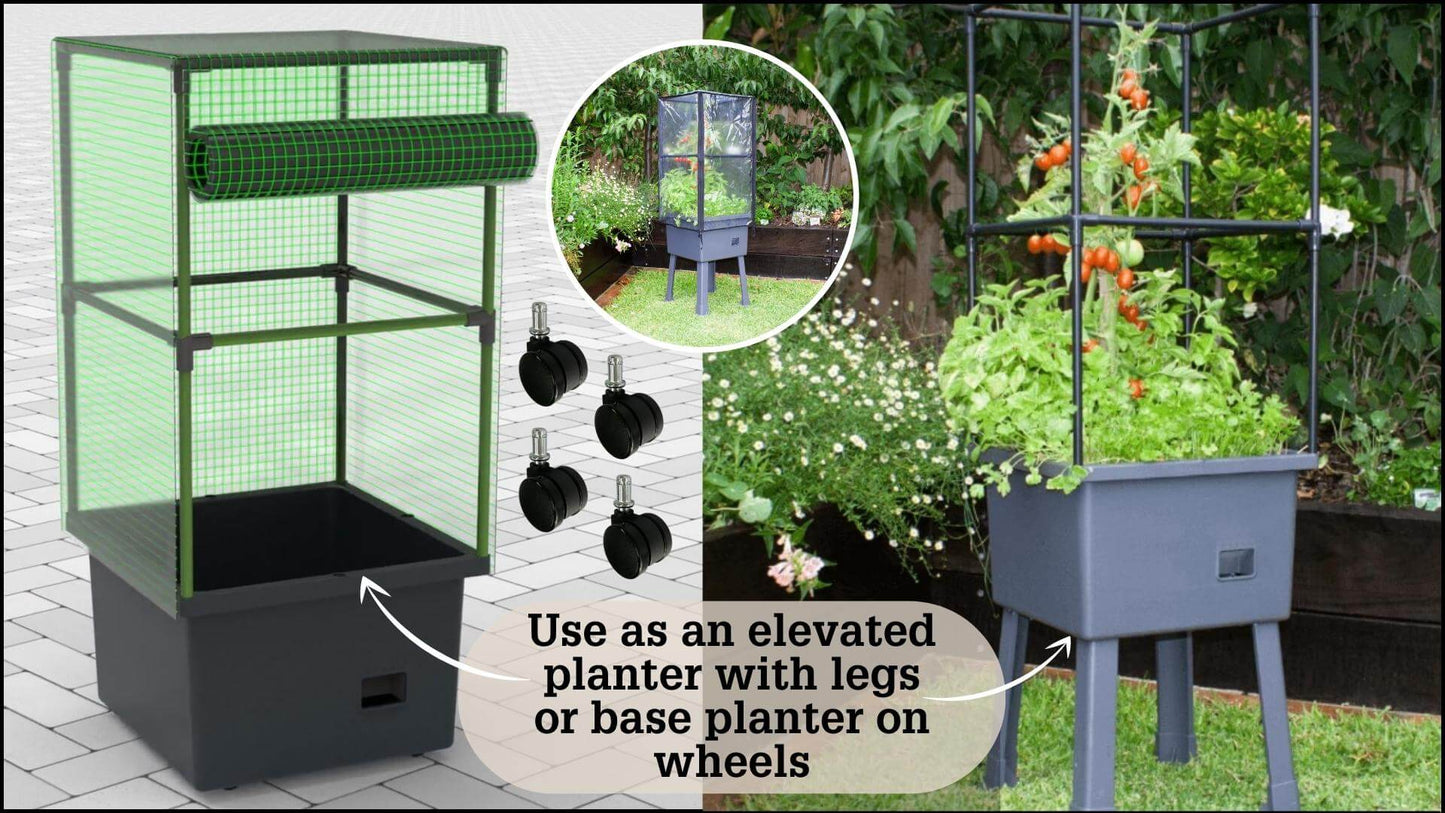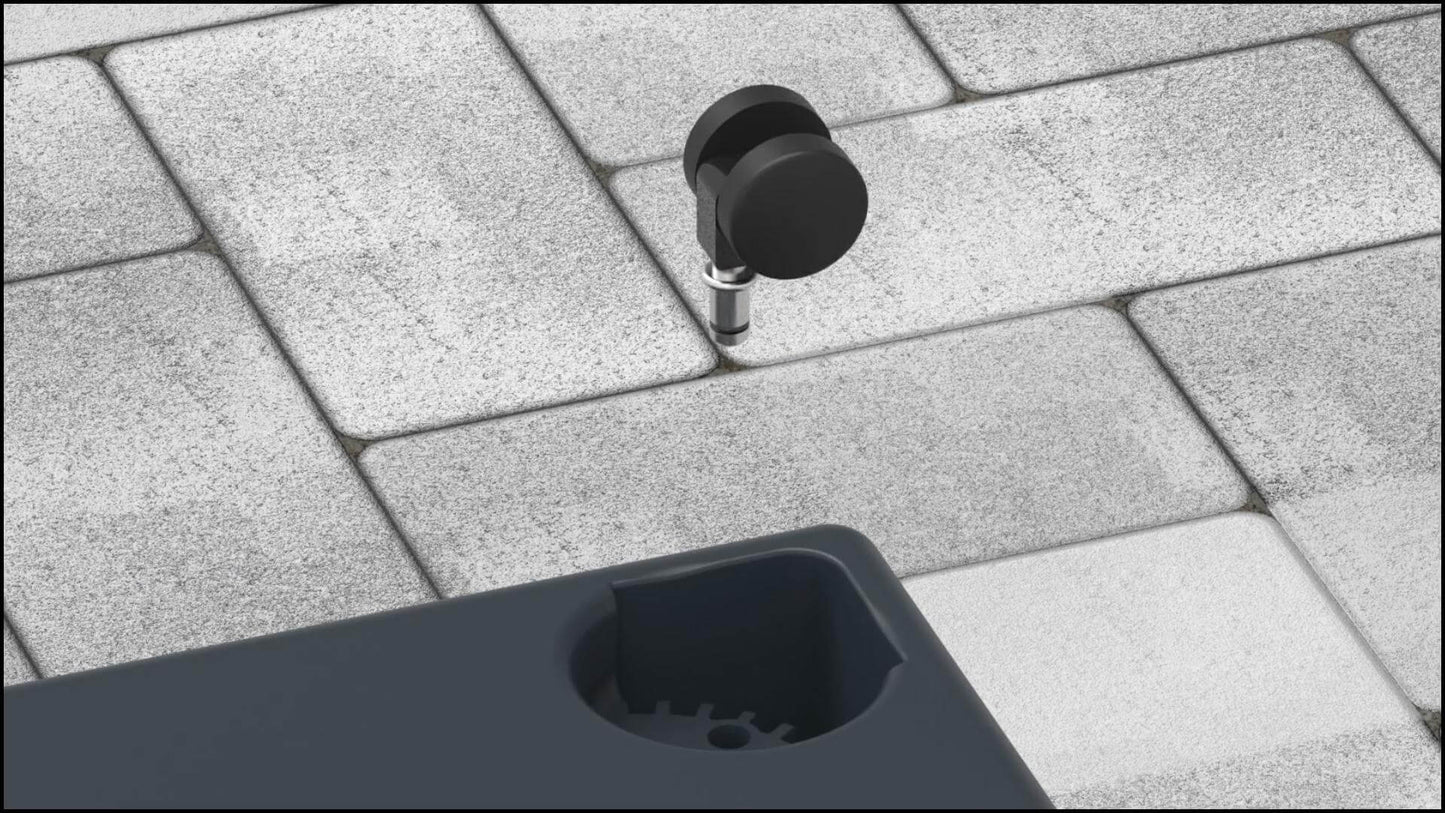 Product Features
1.85 gallon water storage capacity
.67 cubic feet soil capacity
Elevated for ease of use
Integrated plant support trellis (Gray)
Greenhouse cover
Easy to assemble
No tools required
Product Description
Keep your favorite herbs and vegetables close at hand with this convenient self-watering planter. Perfect for patios, decks and small-space gardening or as an easy-access supplement to a traditional vegetable garden.
Enjoy the benefits of gardening and healthy, fresh produce with less effort. The elevated planter makes it more comfortable to plant and tend your garden without straining your back or knees. Minimal maintenance required
Provides enough room for one large tomato plant with several herbs or lettuces inter-planted around the base.
Made from durable fade-proof, food-grade safe polypropylene. Can also be used year-round in an enclosed sunroom.
Wheel Specifications
Wheel Capacity: up to 150 lbs.
Wheel Diameter: 1.15 inches
Wheel Width: 1.38 inches
Floor to Planter Base Distance: 0.6 inches
New Feature:
Install this planter with castor wheels and relocate by rolling the planter to any nearby space. Great for sudden inclement weather or to control sun/shade spots. Please note that the planter can be used with legs

OR

with castor wheels. Legs and Wheels

CANNOT

be installed simultaneously.
Parts List

(A) 1 x Pot/Base (A)
(B) 1 x Separator/Plate (B)
(C) 4 x Legs (C)
(D) 4 x Feet (D)
(F) 8 x Horizontal Bar - 36 cm
(G) 8 x Vertical Bar - 30cm
(H) 12 x Corner Joiners
(L) 2 x

Reservoir

Cover
(M) 1 x Greenhouse Cover
4 x Caster Wheels (Optional)
Dimensions
Fully Assembled with Legs: 15.75 In. Width x 15.75 In. Length x 45 In. Height
Trellis Height: 24.13 Inches
Planter/Base Height: 10 Inches
Leg Height: 11.25 Inches
Planter + Leg Height: 21 Inches
Planter + Trellis Height: 34 inches
Planter + Leg + Trellis Height: 45 inches
Components
Self-watering reservoir irrigates planter for several days.
Protective greenhouse cover allows you to start your plants early and grow longer. Create the perfect environment for starting seeds or transplants, then remove once risk of frost has passed. Use as a temporary protective cover during storms or high winds. Grow cool-season veggies into Fall, using the greenhouse cover to protect plants overnight or when temperatures suddenly drop
Trellis frame provides strong support for heavy plants eliminating the need for constant staking and tying.
Warranty & Product Registration